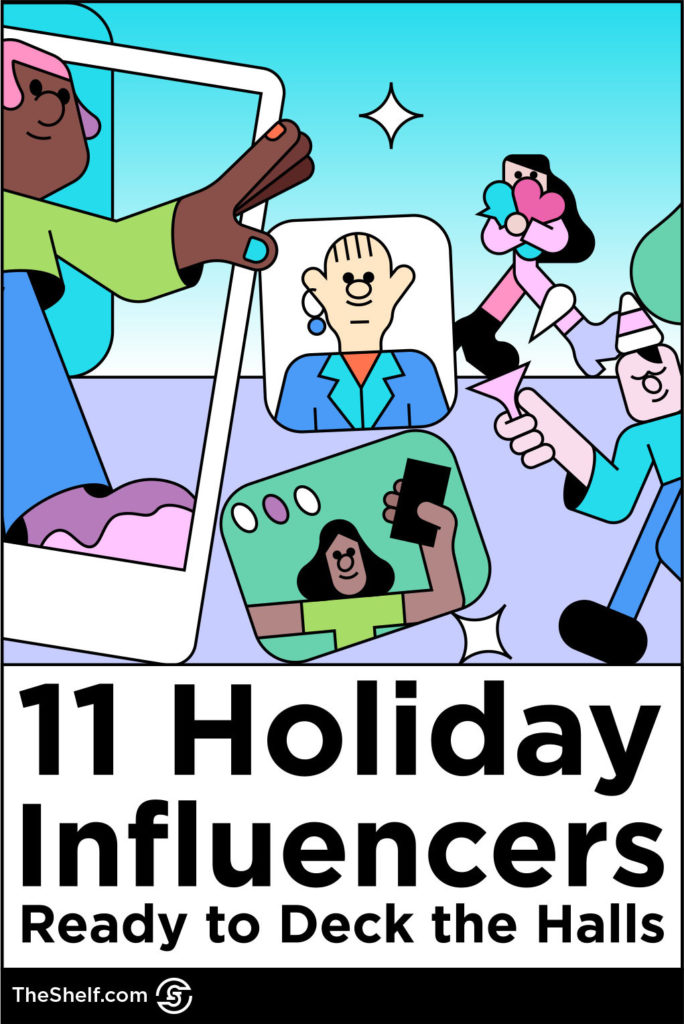 It's the most wonderful time of the year! With jack-o'-lanterns and costumes now nestled away, we eagerly embrace the cheerful transition from spooky season to the enchanting warmth of the winter holidays. As our holiday influencers wait in the wings, the air buzzes with the promise of joy. The world seems to sparkle with a special kind of magic that only this season can bring. It's time to deck the halls and ignite the festive spirit within us.
Get Into the Festive Spirit with Holiday Influencers
Our favorite way to embrace the season is by tuning into the content of holiday influencers. These creative minds are set to fill your feeds with beautiful, engaging holiday content that promises to add an extra sparkle to your celebrations. From DIY decorations to heartwarming traditions and everything in between. Let the festivities begin. Let's make this holiday season the most memorable one yet!
1. Helena Löfstedt @mylittleredhouse 406K on Instagram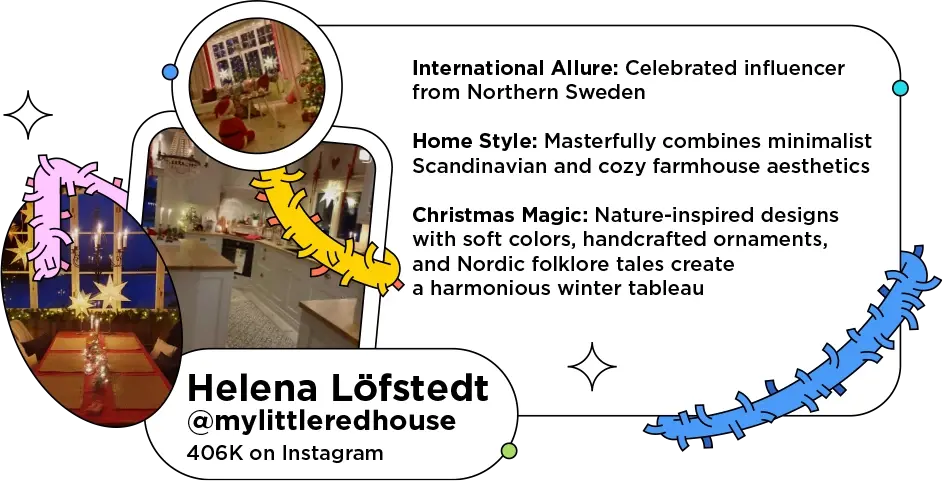 Helena Löfstedt is a celebrated holiday influencer from Northern Sweden. She masterfully curates her home with a blend of minimalist Scandinavian and cozy farmhouse aesthetics. Her nature-inspired designs are characterized by soft colors mirroring Sweden's serene landscapes. They take on an especially magical dimension during Christmas. Helena's festive decor features delicate snowflakes, handcrafted natural ornaments, and tales of Nordic folklore. All these elements converge in beautiful images that seamlessly meld tradition with her profound love for nature
2. LIVING WITH LANDYN | LIFE + STYLE @livingwithlandyn 349K on Instagram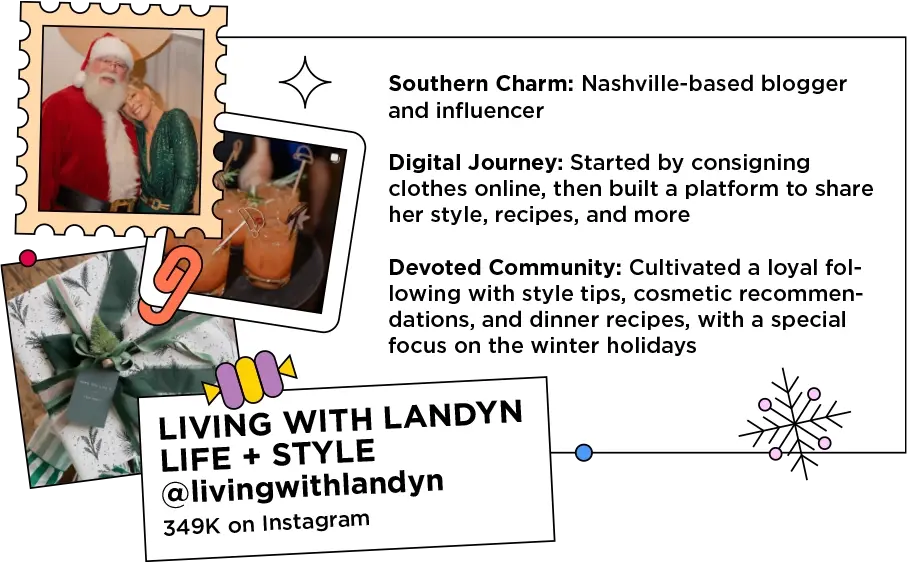 Landyn is a Nashville-based blogger and holiday influencer. Over the years, friends frequently inquired about her style choices and recipes. Eventually, she took the hint and realized her flair for curating could resonate beyond her inner circle. She began consigning clothes online and eventually built a platform to share everything she adores. Today, she's cultivated a devoted community of enthusiastic women (and a few of their husbands) who look to her for style tips, cosmetic recommendations, and foolproof dinner recipes. Landyn cherishes this bond. She believes in the mutual support and love she and her followers share. During the winter holidays, her content shines the brightest.
3. Taryn Newton @tarynnewton 761K on Instagram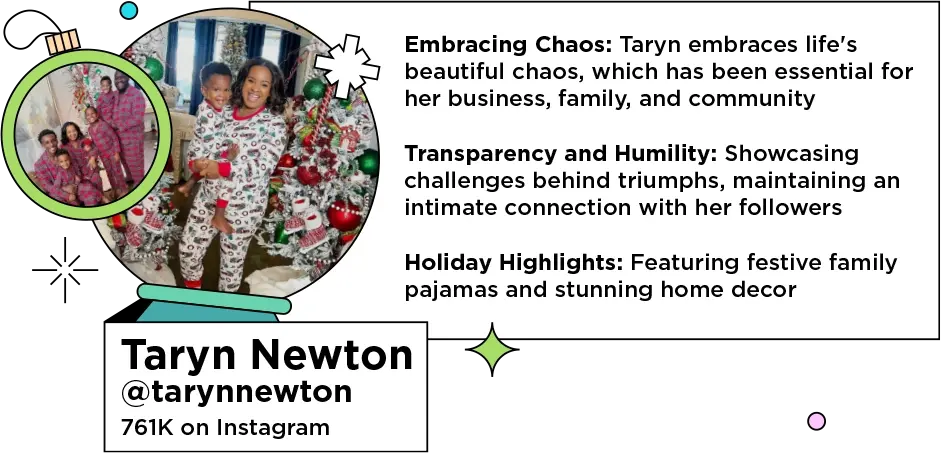 Taryn embraces the beautiful chaos that comes with life. Acknowledging the mess was crucial for her to establish her business, nurture her family, become a homeowner, and initiate this thriving community. She believes in showcasing the challenges behind every triumph. Her humble blog has blossomed into a vibrant hub. But its sense of intimacy remains intact. It's evident how profoundly thankful Taryn is for every individual who's part of it. Her content especially shines during the holiday season with festive family pajamas and stunning home decor.
4. Mallory Ervin @malloryervin 976K on Instagram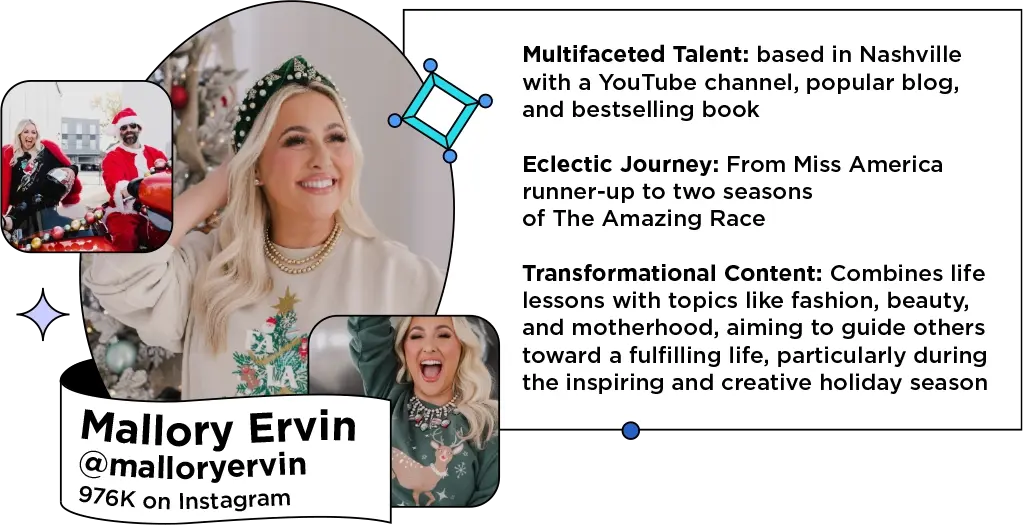 Mallory Ervin is a Nashville-based, multifaceted talent with a successful YouTube channel, popular blog, and bestselling book. She came into the spotlight after securing a runner-up position in the Miss America Pageant. After that, she competed in two seasons of The Amazing Race. Her journey has been both eclectic and inspiring. While her pursuit of perfectionism once took a toll, intensive introspection helped Mallory redefine success. Her content now mirrors this transformation, blending life lessons with lighter topics like fashion, beauty, and motherhood. Mallory's ultimate goal is to guide others from mere existence to a fulfilling life. As a holiday influencer, she creates content that is inspiring, stunning, and creative!
5. Elsie + Emma @abeautifulmess 655K on Instagram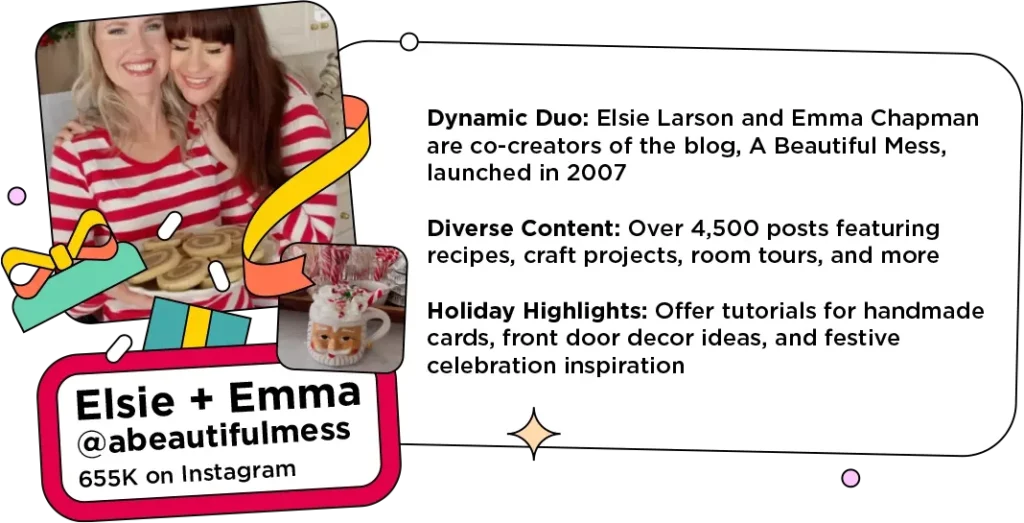 Elsie Larson and Emma Chapman are the creative geniuses behind the blog, A Beautiful Mess, established in 2007. With over 4,500 posts to date, they offer an array of recipes, craft projects, room tours, and more. Their content particularly shines during the holiday seasons. They provide everything from handmade card tutorials to front-door decor ideas, ensuring readers have all they need for festive celebrations.
6. Kara Whitten @kailochic 167K on Instagram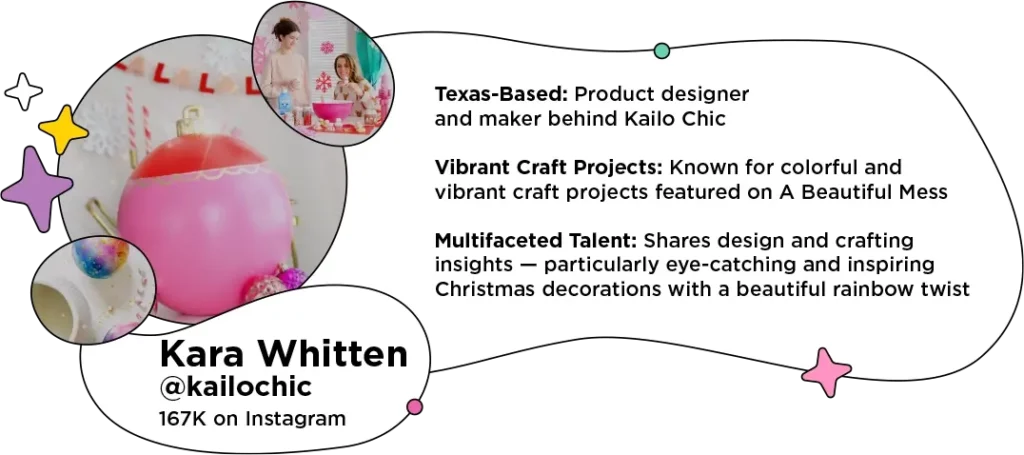 Kara is a Texas-based product designer and maker. She's the creative force behind Kailo Chic. Her vibrant and colorful craft projects have been prominently featured on Elise and Emma's blog A Beautiful Mess. In addition to her design prowess, she passionately shares her work and insights, showcasing her multifaceted talents in the world of crafting. Her Instagram is filled with stunning rainbow crafts and recipes for all of the holidays. Around November and December, her content really shines. Her Christmas decorations feature a beautiful rainbow twist that is eye-catching and inspiring. This less-than-traditional aesthetic makes her a standout holiday influencer.
7. Sam Ushiro @aww.sam 326K on Instagram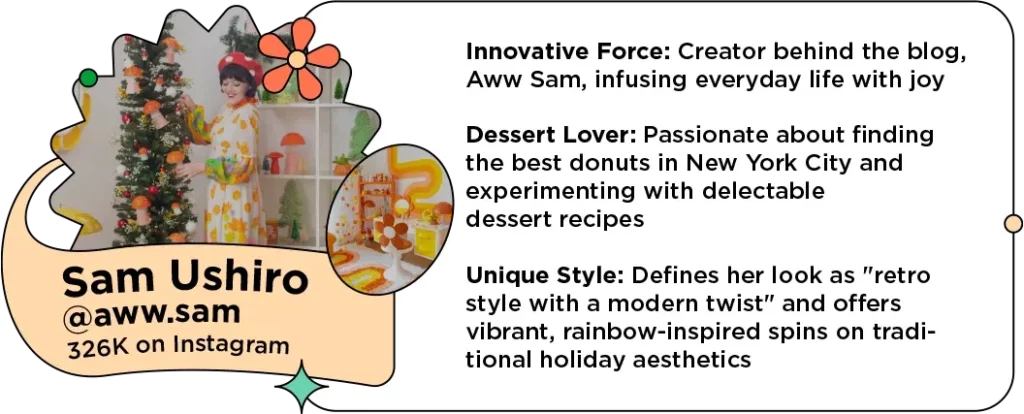 Sam Ushiro, the innovative force and dessert lover behind the blog Aww Sam, infuses everyday life with joy. Beyond her celebratory projects, she's passionate about seeking the best donuts in New York City, experimenting with delectable dessert recipes, and immersing herself in French films. She defines her look as "retro style with a modern twist." During festive periods, she offers a vibrant, rainbow-inspired spin on traditional holiday aesthetics we cherish.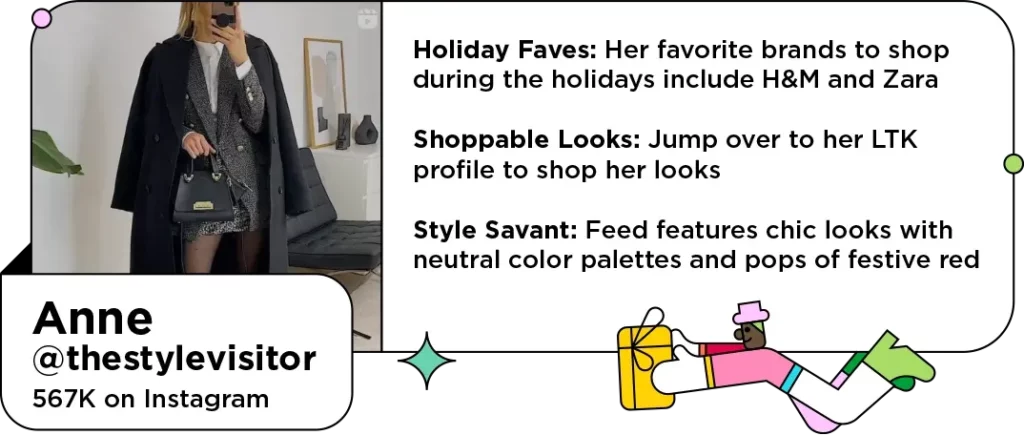 Anne Britt de Wit is the style icon behind the Instagram account, The Style Visitor. Coming to our screens from Amsterdam, she is a freelance social media manager, copywriter, content marketer, content creator, and Instagram specialist. Her feed is filled with outfit ideas and inspiration for the holiday season that anyone can recreate!
9. Kiel James Patrick @kjp 1.2M on Instagram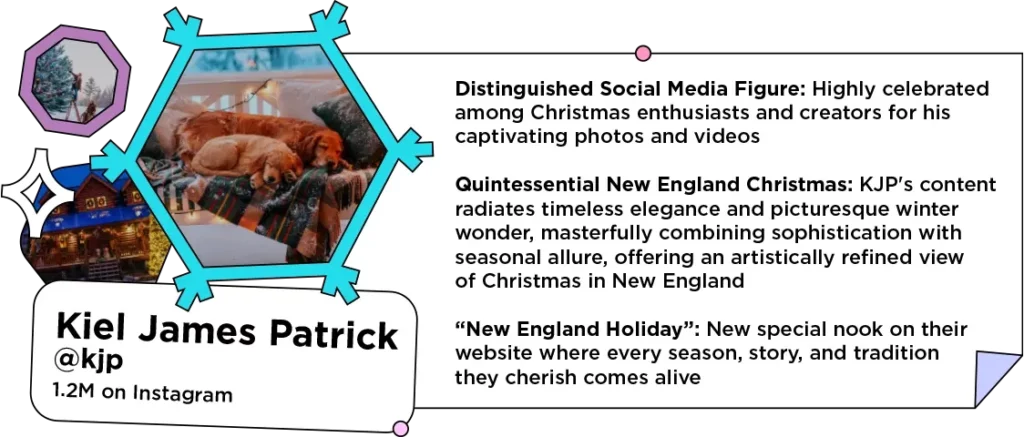 Every December, KJP unveils an Instagram Reel adorned with twinkling lights and snowy winter landscapes. It heralds the imminent embrace of the festive season. Kiel James Patrick, known as KJP, is a distinguished holiday influencer. He's celebrated among Christmas enthusiasts and creators who revel in winter content. Each year, as snow blankets the ground and the atmosphere fills with holiday cheer, KJP unveils enchanting visuals portraying Christmas in New England. His content masterfully combines sophistication with seasonal allure, presenting a delightful and artistically refined view for all aficionados of this magical season.
10. Nabela @nabela 7.6M on TikTok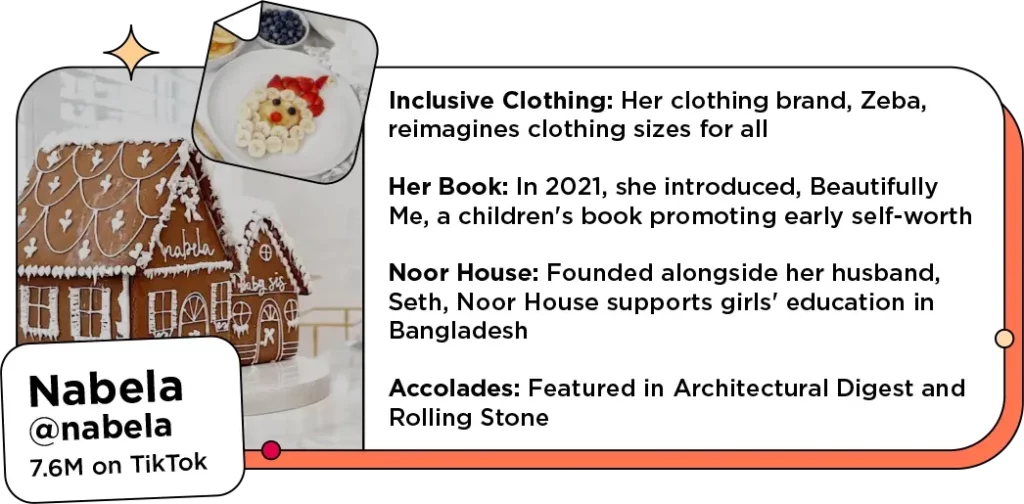 Nabela Noor, a first-generation Bangladeshi American, is a multi-faceted designer, author, and entrepreneur. Motivated by a lack of Bengali and South Asian representation during her youth, she's now a beacon for over 10 million followers across platforms. She's amassed over 1.5 billion views and champions self-love and representation. She launched Nabela Noor Home, offering modern homemaking tips and artisan-crafted products from Pennsylvania and Bangladesh. Her brand, Zeba, reimagines clothing sizes for all. And in 2021, she introduced Beautifully Me, a children's book promoting early self-worth. Alongside her husband, Seth, Nabela founded Noor House, an organization supporting girls' education in Bangladesh. Now, as a new mother, she continues to evolve, with accolades from Architectural Digest, Rolling Stone, and more.
11. The Elf on the Shelf @elfontheshelf 298K on Instagram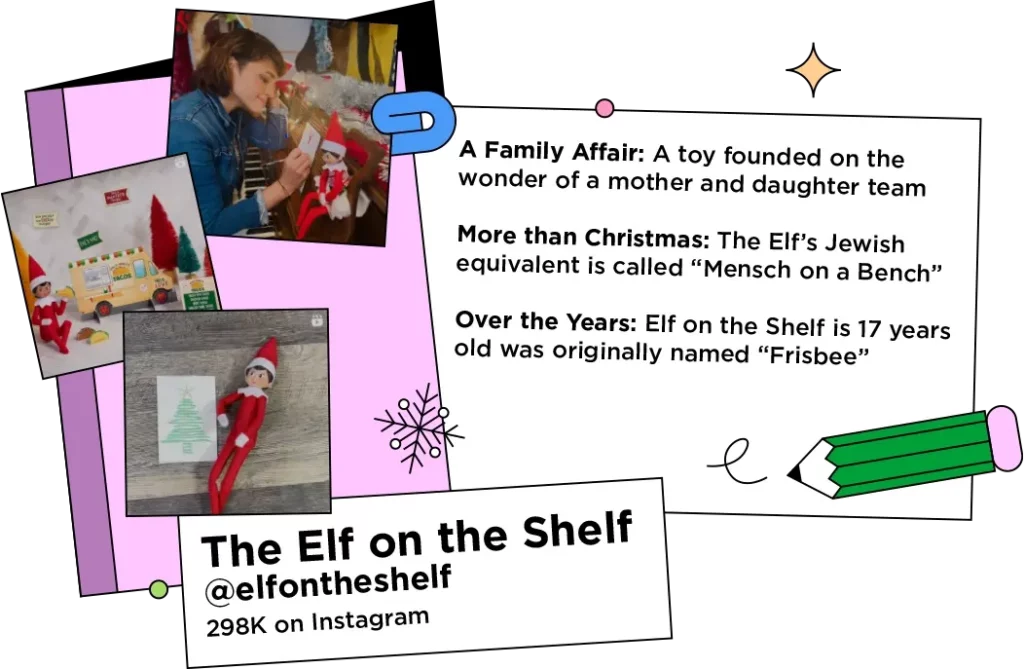 Elf on the Shelf has become a household name, bringing festive mischief to countless homes during the holiday season. While many associate him primarily with Christmas antics, a glance at The Elf on the Shelf's Instagram reveals that this playful character is busy throughout the year. On their feed, the little elf embarks on a series of delightful escapades, proving that his adventurous spirit isn't confined to just the winter months. Whether it's summer or spring, the elf ensures there's always a touch of magic and fun in the air.
Create Content Worth Celebrating with Holiday Influencers
It's time to embrace the cozy, twinkling allure of the winter holidays. These holiday influencers will guide us by the vibrant tapestry of content they create. Their creativity has adorned our feeds like the finest tinsel, each post a bauble of inspiration to make our celebrations shine a little brighter.
As the days grow shorter and we gather closer to the warmth of hearth and home, we carry with us the merriment and the memories created. By holiday influencers like these, and in the heart of our own traditions.
May the magic spun by these holiday influencers linger, like the softest snowfall, as we look ahead to a new year brimming with possibility. Let's raise a glass to the moments we've shared and the ones yet to come, cherishing the most wonderful time of the year that has, once again, united us all in celebration and cheer.
If you'd like help selecting holiday influencers for your upcoming campaigns, please don't hesitate to reach out. Our experts are here to help. Schedule a strategy call today.
---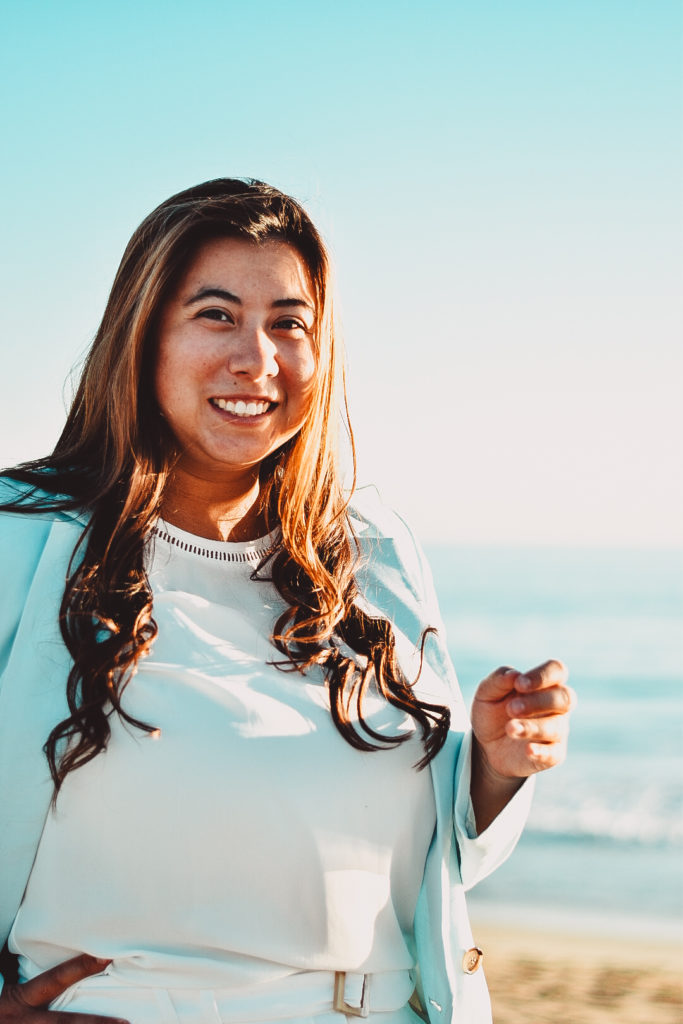 ABOUT THE AUTHOR
Abigail Welcom | Marketing Magician
Abby wins hearts and gains trust as our Brand Marketing & Outreach Coordinator. She puts her Film and Television Production degree to good use dreaming up visual marketing for The Shelf. When she's not dazzling us with out-of-the-box ideas, you can likely find her at The Happiest Place on Earth — Disneyland!
---