This is it. This is pretty much the final week to get that online shopping done and have products shipped to you before Christmas. And if you're anything like me, you know there are only about three more days before stress-free shopping becomes a full-fledged scramble. Haha!
In classic The Shelf style, we've put together this final holiday 2019 post, and it's a good 'un. This post is a hand-curated list of products from influencer-owned brands, influencer makers and creators, and influencer brand collabs that we thought were cool.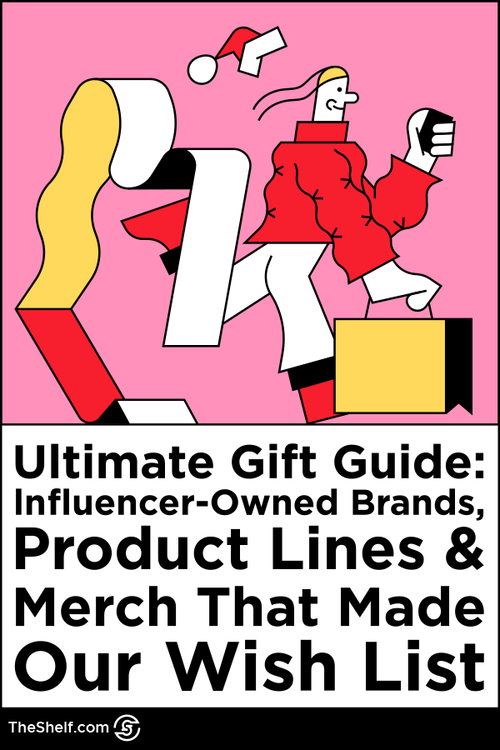 They're not all eye shadows. Yay! We found products from across different verticals – beauty, fashion, pets, crafts, agriculture, fitness, education.
Pretty stoked about this one. Let's get to it. 
---
#1 Gift Card to Shop The Crayon Case $50
Raynell Stewart (@supa_cent) is a new mom (congrats, girl!), a popular social media influencer, and the CEO of The Crayon Case, a cruelty-free makeup line for amateur MUAs. What's cute about The Crayon Case is each product in Raynell's line is packaged to have an elementary school theme. The flagship product, called Box of Crayons is a bold, beautiful palette of shadows to make those eyelids pop.
Why a gift card? Why not just promote the Box of Crayons? Well, because products come in, Raynell promotes them on social to her millions of followers, and products sell out. Fast. So, if you don't want to spend this week sitting with your thumb poised over the screen of your phone ready to hit Buy Now, do the gift card. After diamonds and free stuff, gift cards are an MUA's best friend.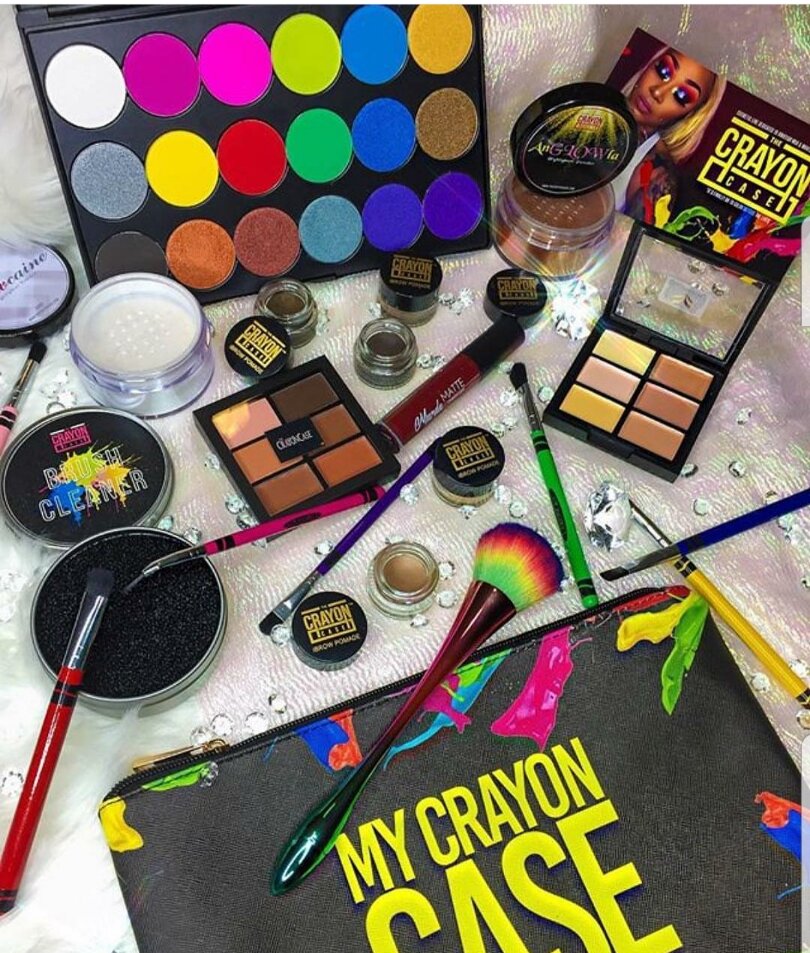 #2. Huda Beauty Sleigh All Day Set $27
Just for holiday kicks and giggles, beauty icon Huda Kattan is offering this limited edition Huda Beauty gift set that includes a mini Liquid Matte lipstick in Crush and 1 Topaz Obsessions eyeshadow palette. Huda has 1.8 million followers on her personal Instagram page. Impressive, right? Until I tell you that the Huda Beauty page has 40 million Instagram followers. Want to be more impressed? The @hudabeautyshop page adds another 6.2 million to that total. So, yeah… pretty much a beauty icon. Mind you, that doesn't include the 3.6 million YouTube subscribers, her 7.9 million likes on her Facebook page, or the 192k accounts following Huda Beauty on Twitter.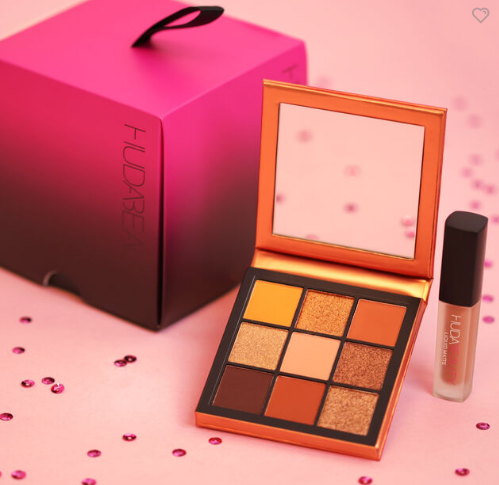 #3. Pydana Collection Healthy Hair Treatment Bundle $54.99
The Pydana Collection is a line of natural hair care and skin care products from scientist, mom, and budding influencer Rochelle Pydana Buckner (on Instagram @naturallife1). This Treatment Bundle set is the one that caught my eye. It includes Pydana Thermal Cap,   Avocado & Babassu Deep Moisture Treatment, Rhodiola & Baobab 2in1 Protein Treatment, Luscious Locs Hair Oil – for hot oil treatments,  reusable eco-friendly storage bag. And the brush. Don't wanna forget that brush.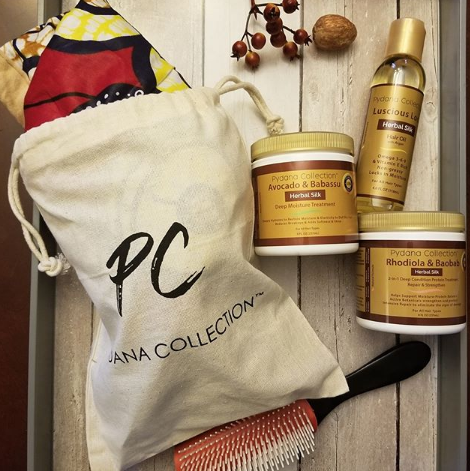 #4. Megababe Underarm Faves Set $44
Blogger Katie Sturino (@katiesturino) has come up with something brilliant with Megababe, a line of simple, effective, non-toxic (yay!) feminine products specifically designed to "take the ouch and the ugh out of being a woman". 
Cuz a real one needs real solutions for real things that are happening with real women. Like that weird, slightly unpleasant period when you're transitioning to an aluminum-free deodorant and your body's still in that stinky detox phase. #reallife 
Megababe actually put together a collection of holiday sets where you can bundle different products. But be fast because the holiday bundles are only available until December 20th.  

#5. LaurDIY Fleece-Lined Joggers $34.90
Popular crafter Laura Riihimaki DIY (on Instagram @LaurDIY) has more than YouTube 9 million subscribers. And she has pretty nice collection of items for the crafter in your household. I saw an illuminating lamp raft kit that looks like a salt rock, a DIY letter board craft kit, and even plushies. But the thing I saw that resonated most with me was the DIY merch. The DIY Babe joggers featured below can be ordered on Ardene. And if you buy two OR grab the sweatshirt with it, you can take advantage of the Buy 1, Get 1 50% off deal. 
If this gift is THE ONE, buy this one today. The cut-off date for holiday shipping is Dec 10th, 2019.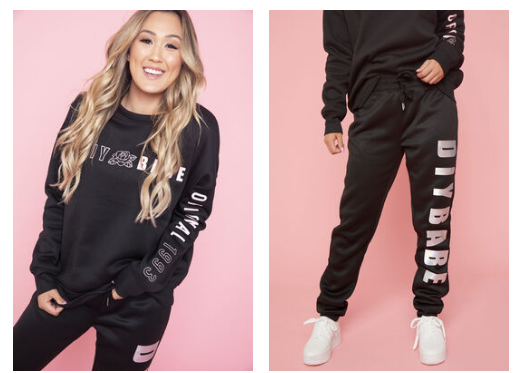 #6. Jaclyn Cosmetics Accent Light Duo Highlighter Palette & Brush Set $59
Jaclyn Hill's (on Instagram @Jaclynhillcosmetics) rise to social media fame came by way of YouTube makeup tutorials and reviews. Since launching her channel in 2010, Jaclyn has garnered more than 530 million views ad 5.8 million subscribers. This year, it's all about getting the right light, and the Accent Light Duo Highlighter Palette & Crush Set is a gorgeous set created specifically to help us all increase our luminescent glam factor. It comes with Accent Light Highlighter Palette and the J02 Accent Light Highlighter Brush.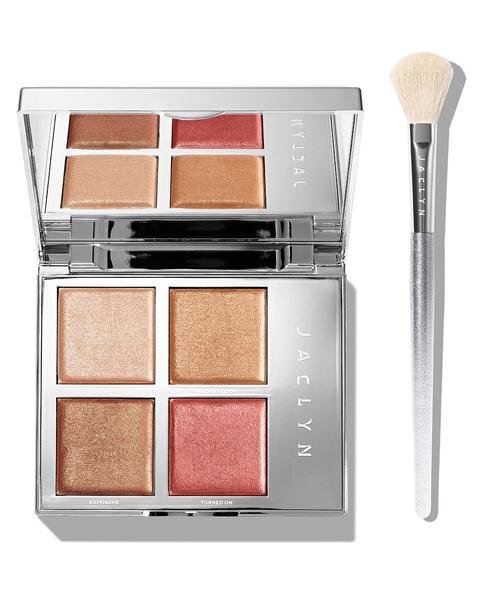 #7. Ryan's World Deluxe Mystery Fig Set $39.99
If you have younger children, you probably know this little titan of the influencer world already – Ryan Kaji. At just eight years old, Ryan's already a veteran YouTuber whose toy review show (that he started when he was pre-school aged kid influencer) has more than 22 million subscribers (including my household) and 33 billion views (and I wouldn't be surprised if our contribution was in the tens of thousands of views across devices).
One of the top-rated products in this kid's MASSIVE branded product line is the "14-Piece Deluxe Fig Set, which includes Red Titan, Kung Fu Ryan, Scientist Ryan, Racer Ryan, Robot Ryan, Moe, Gus, and Combo Panda, this deluxe set also includes a working egg blaster and three eggs and one surprise ULTRA-rare figure." Got that from the product description.
If you can find them at Walmart, you can get this set for about half the price. This particular toy isn't for toddlers because it comes with small parts that pose a choking hazard, but your school-aged kids should be okay.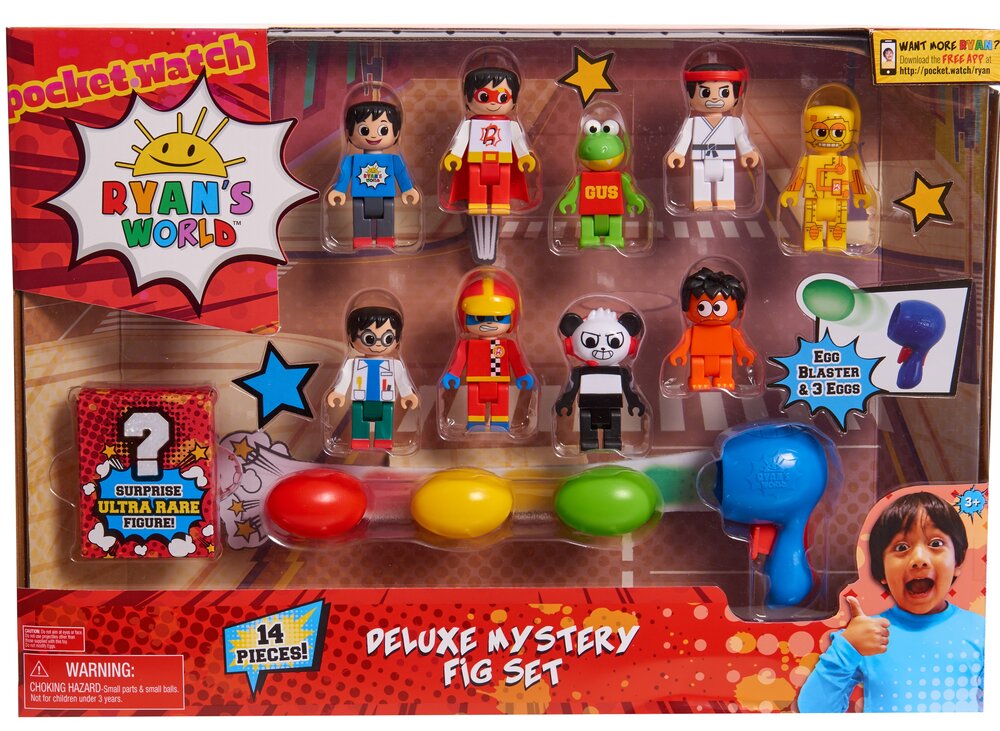 #8. Hot Tea Eyelashes from Eyeris Beauty $19
From Manal Shaikh, the beauty wonder who brought you the @WakeUpandMakeUp Instagram account comes a collection of eyelashes to really help you glam-up any look. The Hot Tea Eyelashes create that 3D look with a thick, full-looking bed of long and short lashes that bring the drama.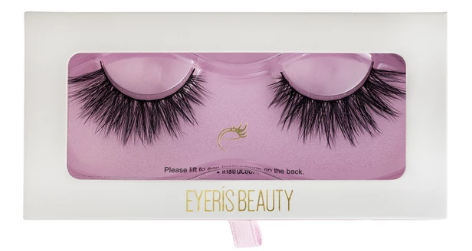 #9. Halo Beauty Hair, Skin & Nails Booster $39.95
Tati Westbrook's obsession with makeup has made her one of the biggest names in social media. With more than 1.3 billion views and nearly 10 million YouTube subscribers, Tati's unbiased product reviews, tips, hauls and tutorials on drugstore and luxury beauty products has made her a trusted expert in the beauty space.
Tati has two popular product lines – Tati beauty (makeup) and Halo Beauty (skincare). Halo Beauty is vegan, cruelty-free, gluten-free, sugar-free (I don't get sweet supplements!), and soy-free. Nice, right? The feedback on her Hair, Skin & Nails Booster supplements have been really good.
You can find Tati on Instagram @glamlifeguru.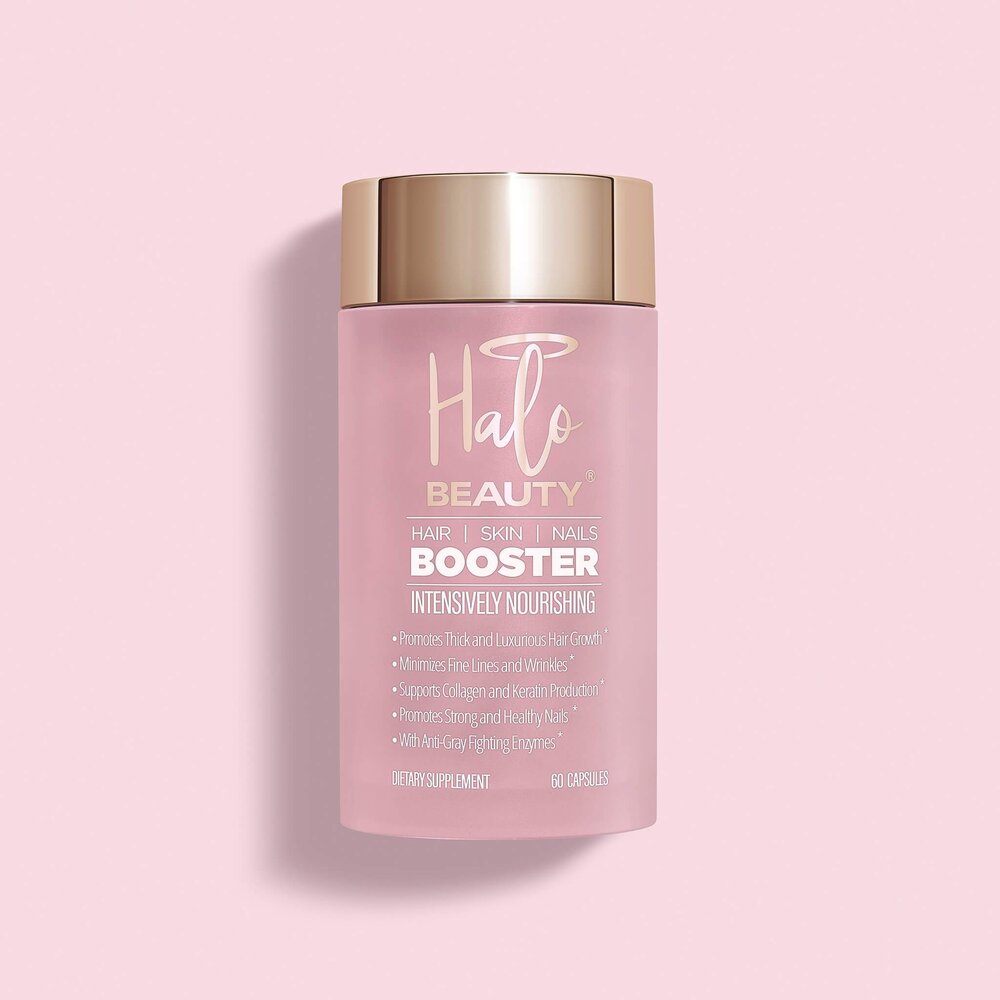 #10. Noelle Celestial Bikini $69
From Noelle Downing (one of our favorite Instagrammers – her feed is GORGEOUS), Noelle by Noelle Swimwear is for every body. The line includes these amazing-looking gold tone and bronzey two-piece sets that are HOT! – The Celestial Bikini is a great-looking bikini that provides the support without killing your sexy.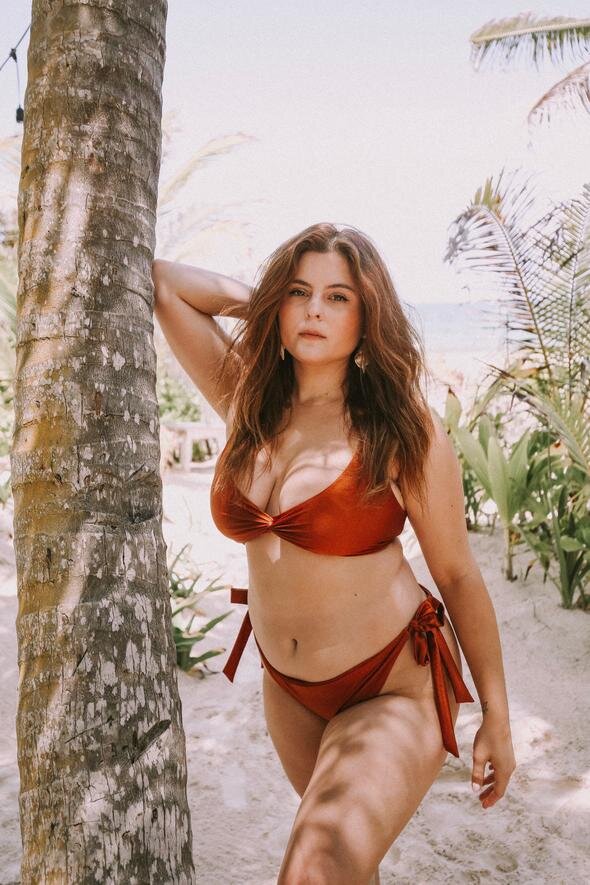 #11. We Wore What Navy Pinstripe Blazer Jumpsuit $218
A cool idea from popular fashion blogger Danielle Bernstein (@weworewhat). This tuxedo-inspired Navy Pinstripe Blazer Jumpsuit is described as having a "second skin fit". Whoa. With a plunging neckline and removable shoulder pads, this is what you wear when you want to make sure you're the only one in the room wearing it.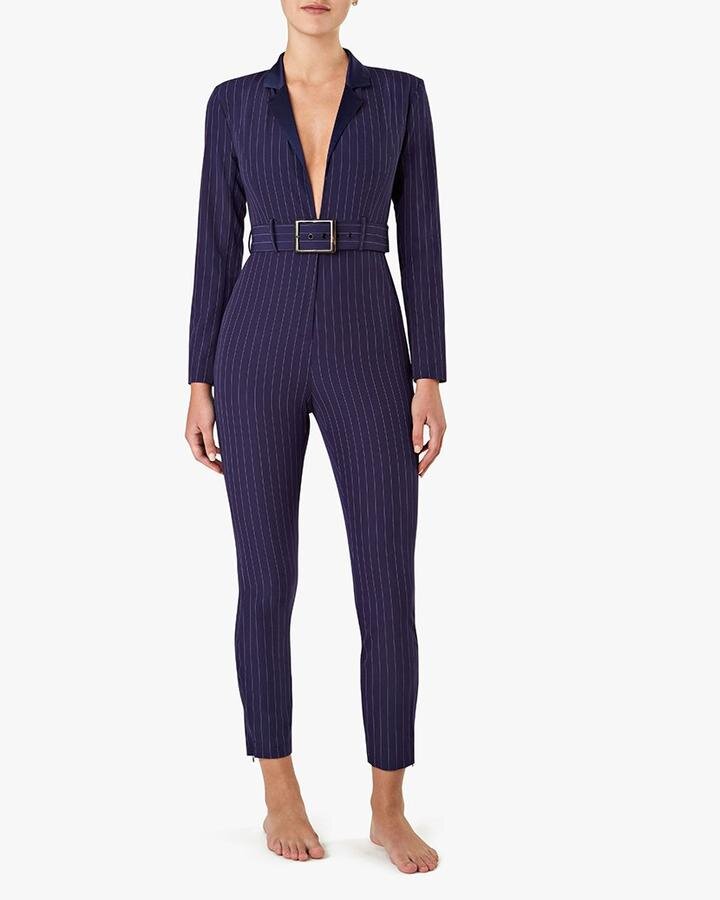 #12. AmandaRachLee Doodle Planner $45.90
If you're trying to get a jump on your 2020 organization purchases (I LOVE shopping for a new planner), PRE-ORDER this blue Doodle Planner from Amanda Lee (@amandarachlee) by December 15th to receive it just ahead of the New Year. Amanda is a Bullet Journaler and popular Creative whose YouTube channel has more than 1.3 million subscribers. We included the blue Doodle Planner, but it also comes in black, pink, and gray.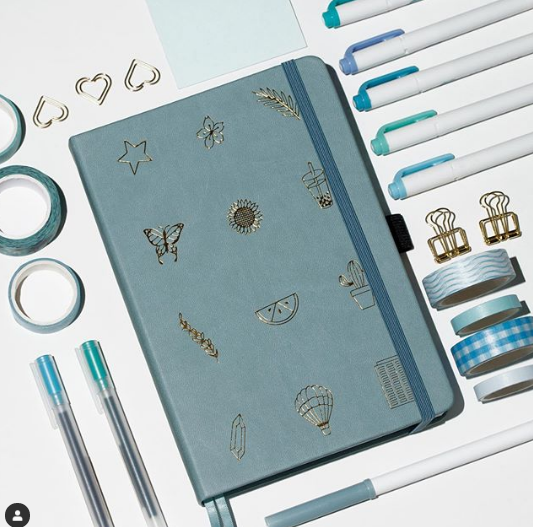 #13. The Perfect Travel T-Shirt or The Perfect Travel Dress $35 – $40
Raise your hand if you do your holiday traveling in the closest thing you can possibly find to pajamas WITHOUT actually going out in your PJs. Yeah, me too. It's sweats and tees, which is why The Perfect Travel T-Shirt from travel bloggers The Bucket List Family (on Instagram @thebucketlistfamily) is such as yes moment. You can get these tees for men or for women (and there's a perfect travel dress that's looks AMAZING). I imagine it's like swiping your big brother's soft, comfy, well-worn Metallica tee that made its way into your closet from the 1990s.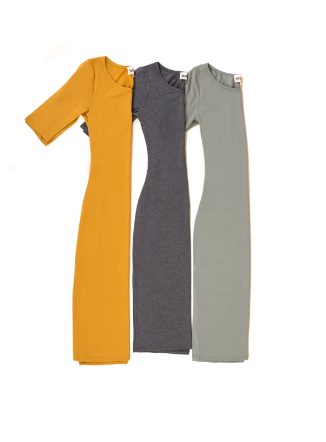 #14. Chiara Ferragni Collection Red Vinyl Pants $305
Italian fashion blogger and influencer Chiara Ferragni has amassed more than 17 million followers on Instagram. In 2017, she made Forbes' Top Fashion Influencers list and her blog, The Blonde Salad, has become a staple of the fashion world. The Chiara Ferragni Collection is an ecclectic collection of pieces, some quirky and casual while others are bold and edgy. I do believe these red vinyl pants fall into the latter category.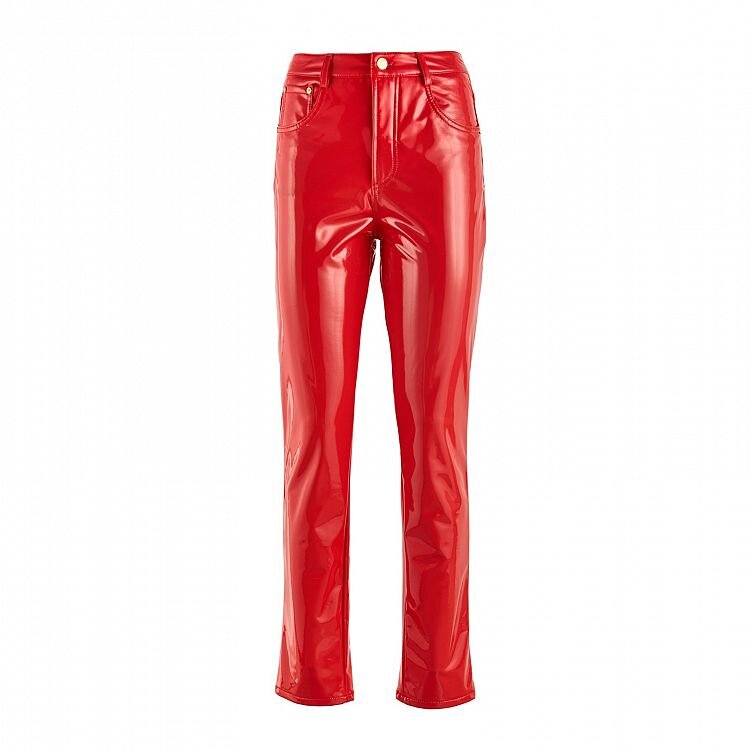 #15. Everyday Detox [A Cookbook] $4.99 – $33
Megan Gilmore @detoxinista is the creator and recipe developer behind the blog Detoxinista. She's also the best-selling author of a series of cookbooks and healthy living guides designed to simply the process of starting and maintaining a healthy diet. Megan published Everyday Detox: 100 Easy Recipes to Remove Toxins, Promote Gut Health, and Lose Weight Naturally in 2015 and have received some really great reviews on Amazon for that book. Mega uses her Instagram feed to share healthy recipes with more than 147k followers. This is a great.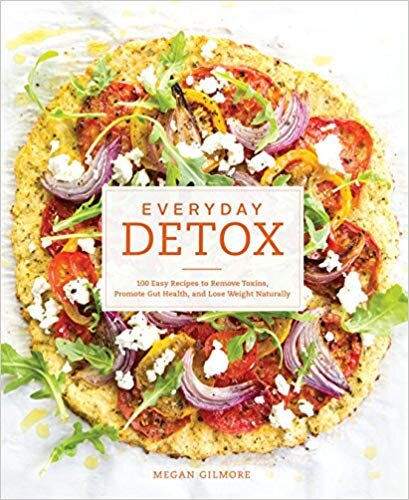 #16. Song of Style Louisa Coat in Ivory $278
Aimee (rhymes with Mommy) Song is a fashion and interior design blogger who has been a staple in the influencer community for years now. In fact, with about 10 years of creating content under her belt, she's more like an OG. Aimee has more than 373k YouTube subscribers to her popular channel Song of Style, and tops 147k Instagram followers for the Song of Style account (plus the 5.4 million followers on her @aimeesong account). Her Song of Style brand is a collection of mid-priced fashion that does a pretty good job of mixing trends with classic looks. The Louisa Coat is that mix I was talking about.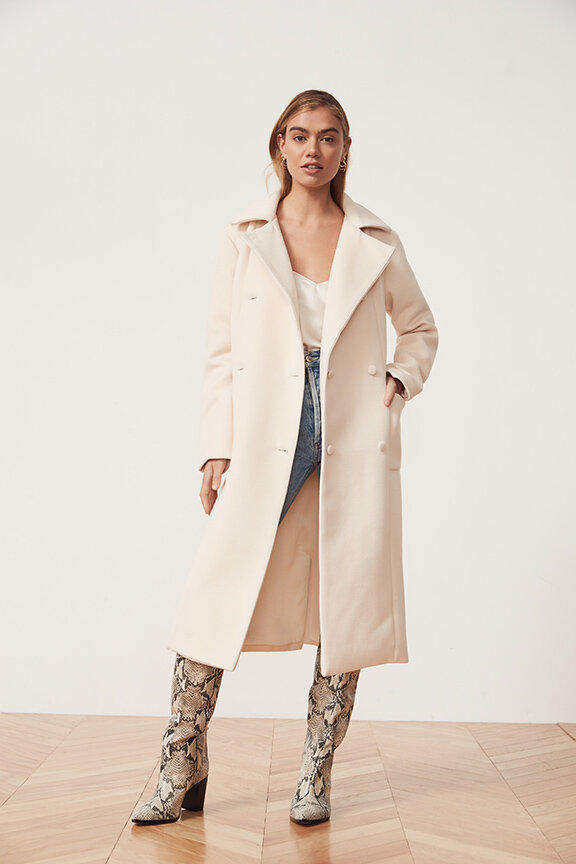 #17. Love, Nala Chicken & Pumpkin Dinner in Gravy Adult Cat Food (Case) $14.19
Show the kitty in your life some love with a little Chicken & Pumpkin holiday dinner. Love, Nala from pet influencer Nala the Cat (on Instagram @nala_cat) is a line of premium wet and dry cat food made from delicious recipes, quality ingredients and the nutrition cats need for healthy, active lives… which Nala has. Nala entertains and delightsmore than 4 million Instagram followers with her daily adventures… assuming your interpretation of an adventure is a lot of napping, chilling, being dressed up, and looking right at the camera.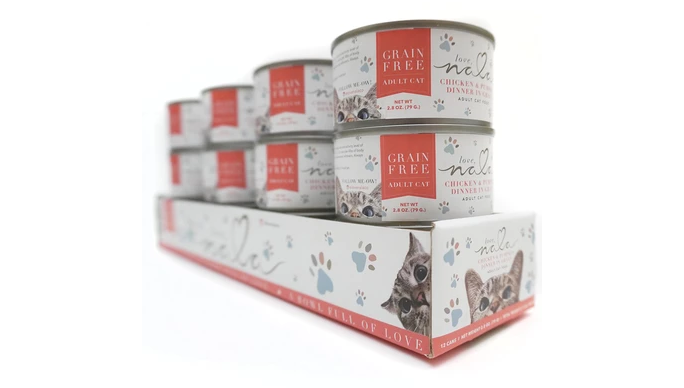 #18. Ambrosia Mind, Body, Soul Collection $112
I'm going to go ahead and list vegan bodybuilder, pro boxer and popular YouTube Mike Rashid here because most of his current popularity is the direct result of his bodybuilding and nutrition YouTube channel. Mike is a well-known member of the fitness community, growing his YouTube subscriber list to more than a million accounts and his Instagram following to more than 900k accounts. Most of his content centers around three things: discipline, nutrition, and going really REALLY hard in the gym.
The Mind, Body, Soul Collection is a nutrition stack from Mike Rashid's Ambrosia Collective line of nutrition supplements. I'm going to skip running down the list of what's in the stack because the description includes language like "Planta™ also contains SunBCAA™ amino acids at a full 2:1:1 ratio and is crafted from organic brown rice protein and organic pea protein." But suffice it to say, Nektar promotes heart health, metabolism, cholesterol, prostate, and brain. Mental Jewels enhances mental focus and concentration. Night Owl reduces the effects of blue light from phones, TVs, and other devices that can disrupt sleep. And I Planta is a vegan protein.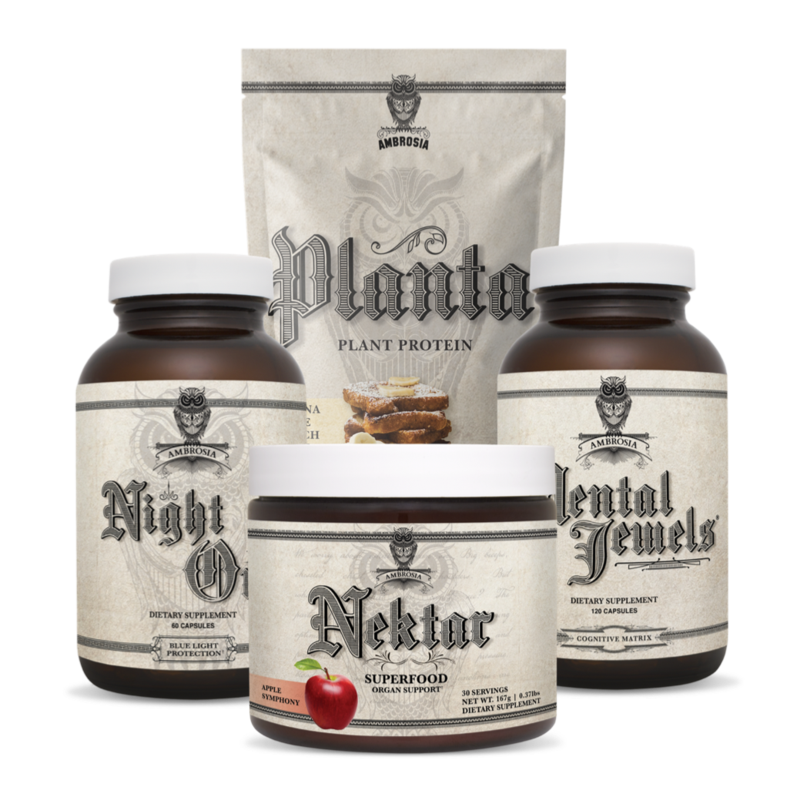 #19. Millennial Farmer Tractor Tee $25
Zach Johnson, is a 5th generation family farmer from West Central Minnesota whose YouTube channel, Millennial Farmer has more than 395k subscribers and 76 million views. He creates content about living the life of a farmer – the ups and downs, the hard work and backaches. And he's pretty funny, too.
His MN Millennial Farm merchandise is the kinda stuff I've discovered you actually NEED if you're going to head to the barn – sweatshirts, vintage-looking baseball cap, a thermal cup that keeps your drink hot forever.
So, if you're about that farm life, the Millennial Farmer Tractor Tee may resonate with you. It certainly does with me. Not that I'm super-duper deep into farm life. I live in an apartment. And I cling to my Detroit roots. But… real talk, now that we live in the sticks of North Georgia, I can admit without feeling weird that my kids do take care of a show pig as a school project. We named him Dr. Schmidt.
And my daughter is VP is her school chapter of the Future Farmers of America…
And Blake Shelton's "God Country" does make me feel some type of way…
So, this shirt is something I would rock while wearing "Detroit" beanie, just so I don't forget my roots.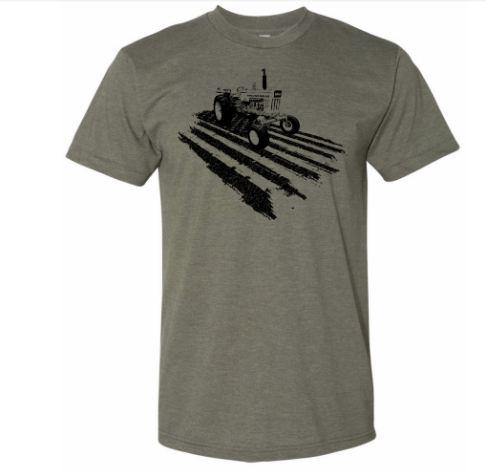 #20. Jeffree Star Velour Liquid Lipstick Bundle $75
Time for a little color and a lot of glamour. YouTuber, makeup artist, model, entrepreneur, and singer-songwriter Jeffree Star has been creating content for social media since the MySpace days. Like, pre-YouTube. Definitely considered social media royalty. Star has amassed a HUGE following of 16.7 million YouTube subscribers, two billion views, and 15.3 million Instagram followers.
For this Fifth Anniversary edition of the Velour Liquid Lipstick Bundle, it's a throwback to the original five shades included in the very first holiday lipstick bundle Jeffree Star Cosmetics ever put out. #genius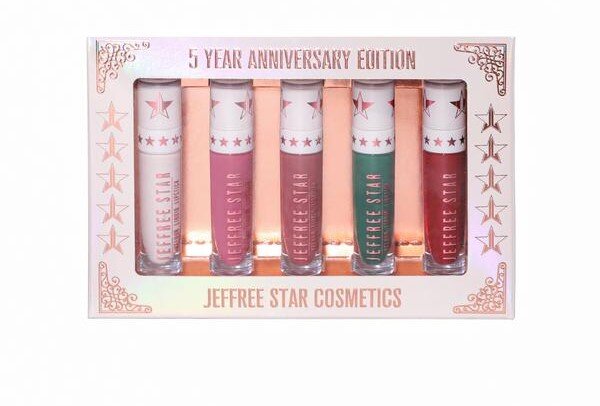 ---
Final Words
Here's something funny: I intended to include something from Virgil Abloh's Off White Homewares collection, but EVERYTHING WAS SOLD OUT. Smh. Technically, Virgil's isn't an influencer who became a designer, but social media is the main reason his luxury streetwear label's done so well, so… yeah.
Anyway, this is our list. It's growing. I think it would be cool to add to this list for the remainder of 2020 and see how many products we can add from different influencers across different verticals. Because you know what? It wasn't that easy putting this list together, but it was a heck of a lot of fun.
Happy gifting!