The Brand
You've most likely heard of our client as the app to find a good place to eat, or to complain about a bad one. But the app actually offers users and businesses a lot more value than just a place to search or gripe. Founded in San Francisco in 2004, our client has expanded internationally, connecting great people with great businesses all over the world.
Our client recently launched a Black-Owned Business Attribute feature, which makes it easier for users to find and support Black-owned businesses (including stores, restaurants, salons, shops, and more) in their area by allowing Black business owners to self-identify with the feature.
In addition, users can now create our client's Collections, which allows them to bookmark groups of businesses by themes. Other users can browse, bookmark, share, and follow Collections and their creators. Collection creators can add notes and tips about the businesses that they have collected to further inspire users to visit them.
So, for this campaign, our client wanted to focus on boosting awareness of these features as a way to find and share your favorite Black-owned businesses.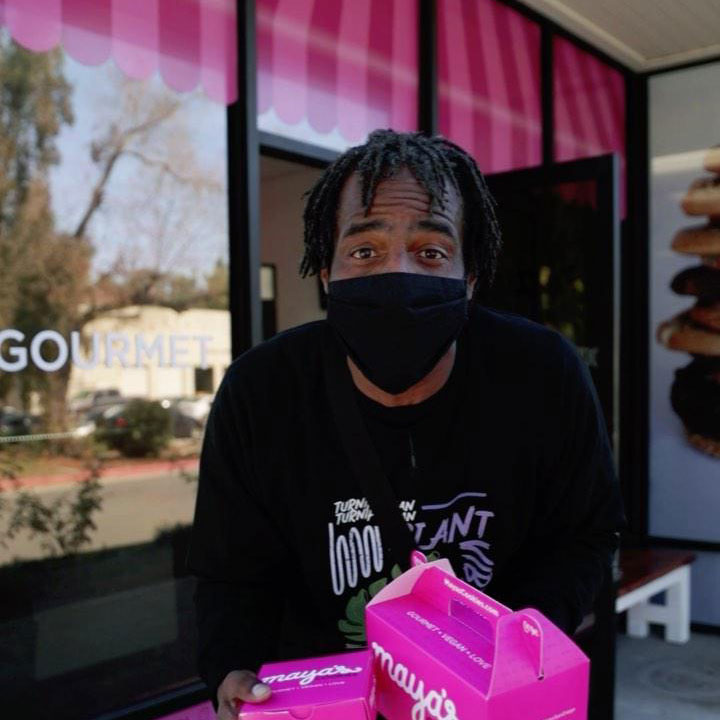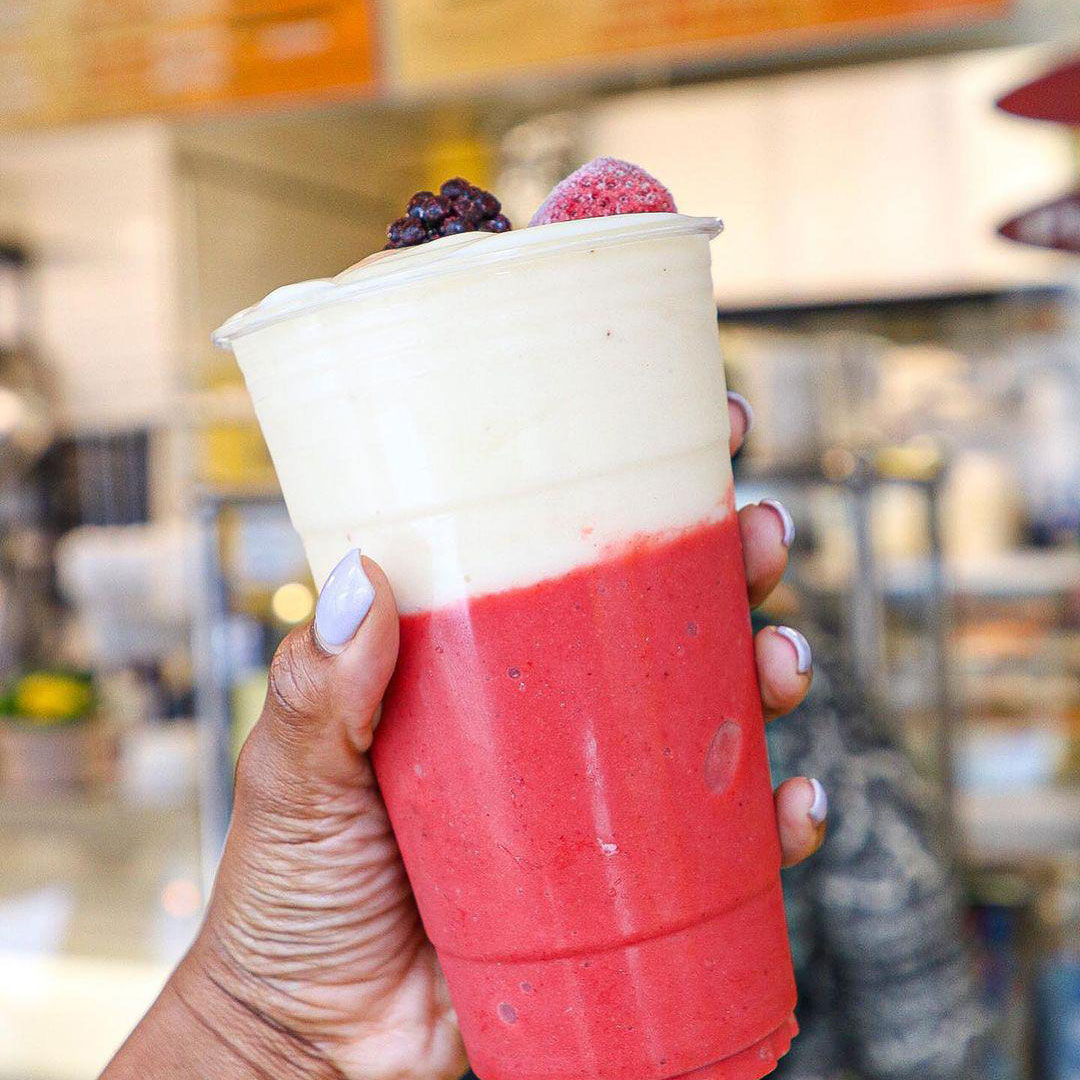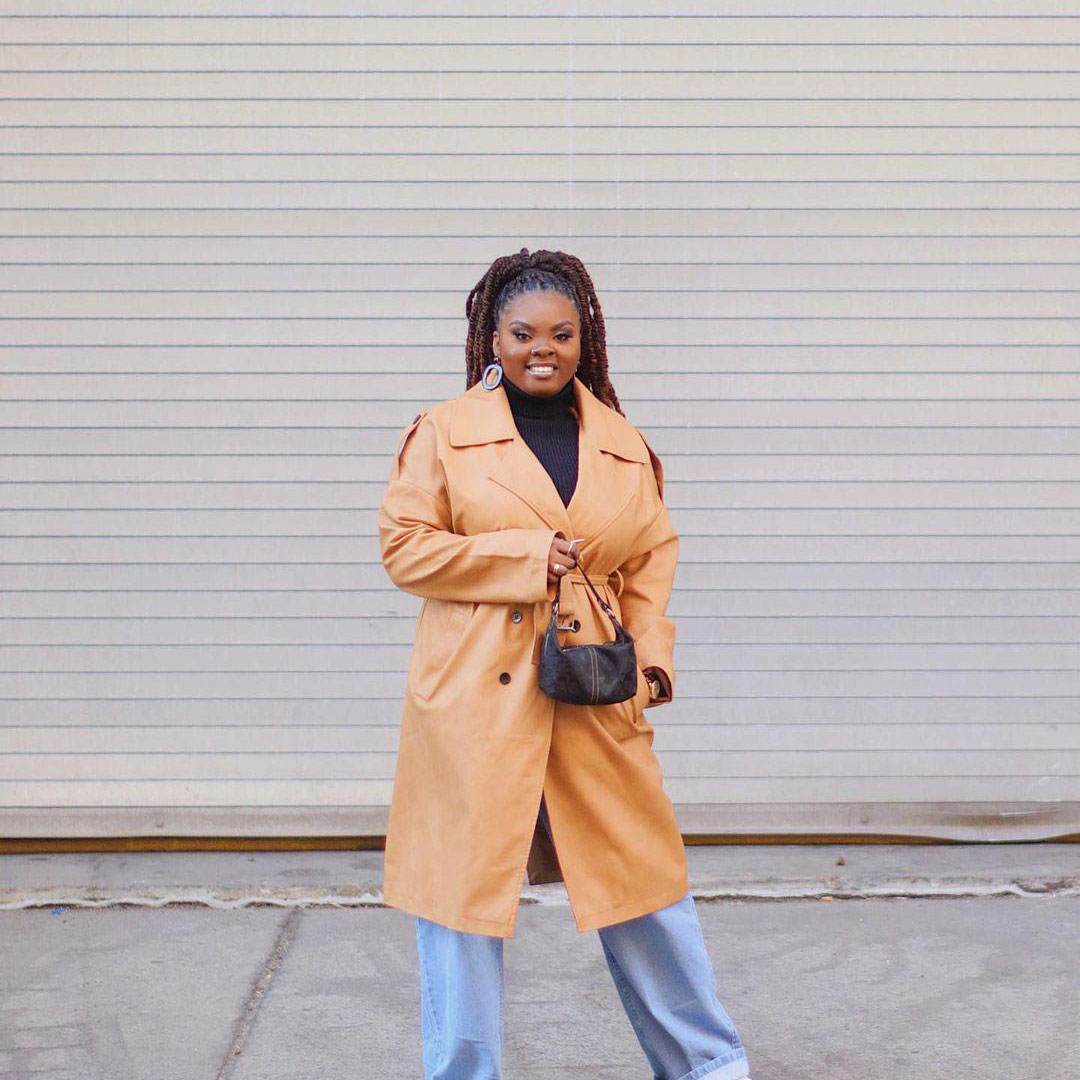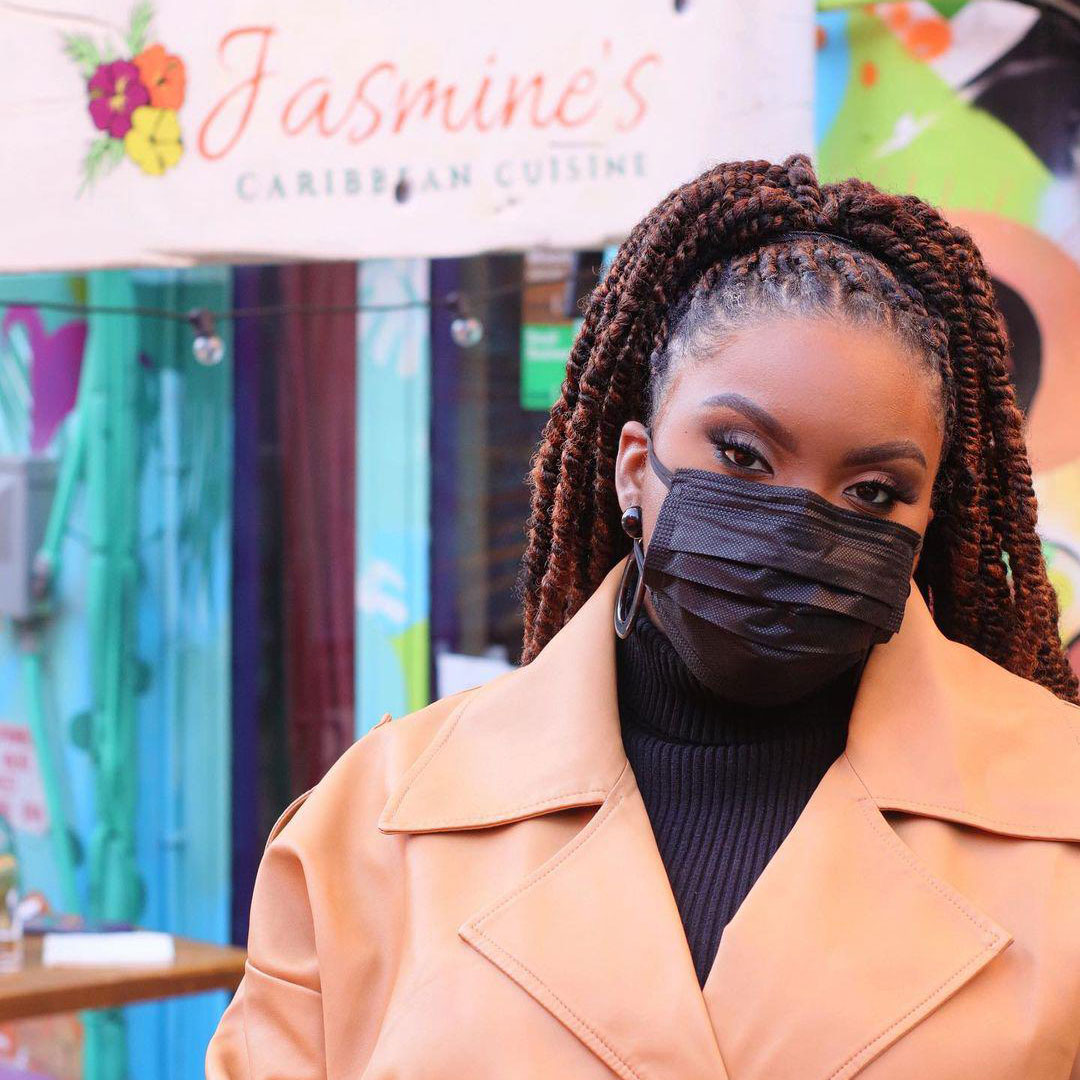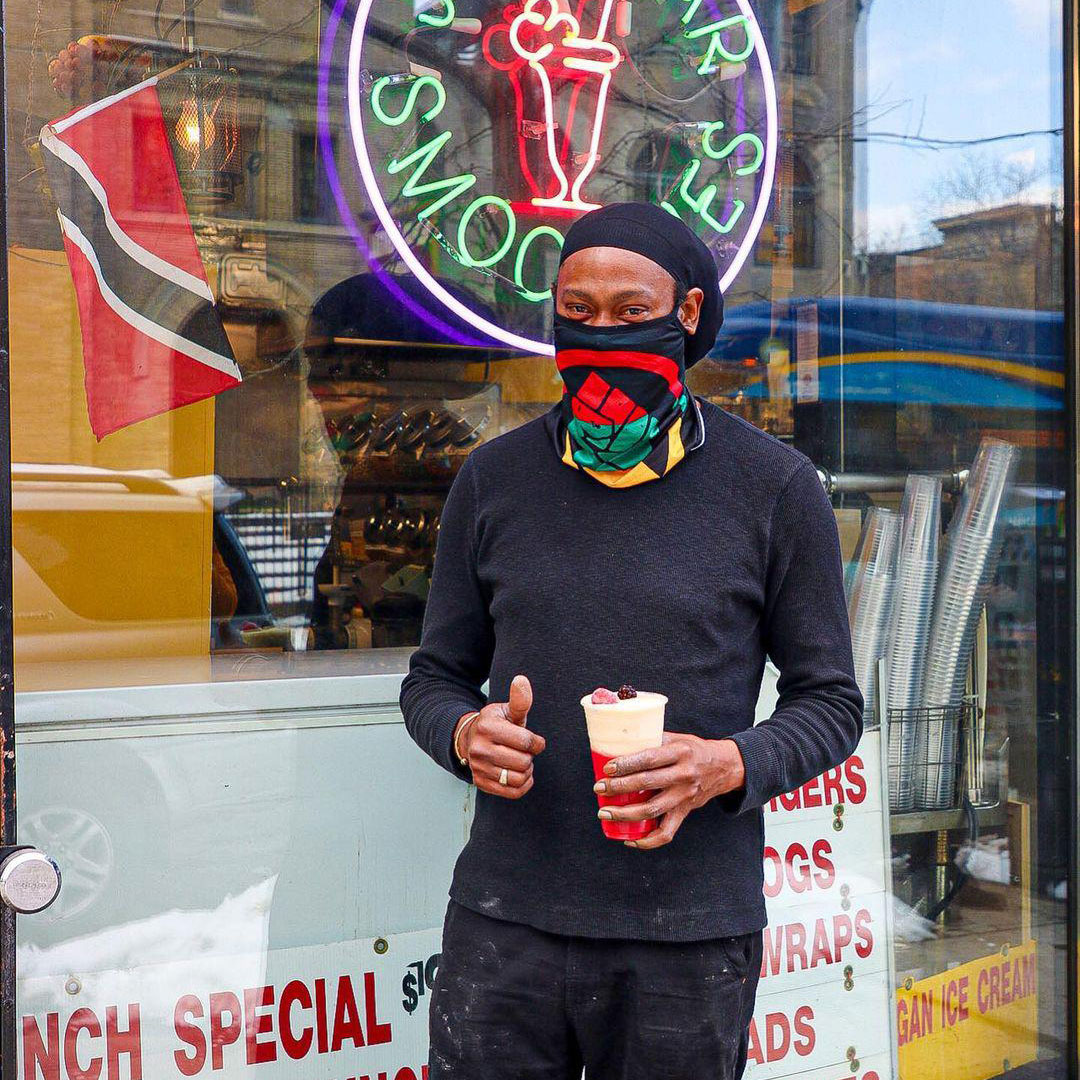 The Approach
Our client wanted to enlist influencers to share the Black-Owned Business Attribute on the app. The campaign, which was slated to kick off during Black History Month, would position our client as a key ally in helping Black-owned businesses get more visibility. They wanted to help particularly in the wake of the PPP loan problems (where black- and brown-owned businesses had a harder time accessing PPP loans, winning loans, and being awarded the amounts they needed to keep them afloat during the shut-downs) and the heightened awareness of inequality we all saw quite clearly during the events of 2020.
So, this campaign revolved around an important social issue, but tied in supporting small businesses during COVID-19 as well, when they needed it the most (since minority-owned small businesses took more than their share of the economic impact of COVID-19). In addition to sharing the Black-owned search attribute, influencers also created their own our client's Collections with their favorite Black-owned businesses in their area to share with their followers.
Our Strategy
We found five influencers with fantastic photography and videography skills to create content around their favorite Black-owned businesses, all through the features on our client. Our influencers fell into two categories: Foodies, who are gurus of all things #food and know the BEST places to eat, and Social Justice Advocates, whose content regularly focuses on highlighting racial injustice.
We aimed to educate users about our client's Black-owned business feature, but also for other business owners to become aware that they can mark themselves as Black-owned. Additionally, we had influencers showcase the our client's Collections that were essentially a roundup of their favorite Black-owned businesses.
The Big, Beautiful Highlights
We're going to lead with our wow factor stats: We had crazy good results on whitelisting, with a
54.8% engagement rate

and then

exceeding our clicks goal by 246%

. 🎉
Only 5 influencers were planned for this campaign. However,
we included a 6th influencer as a value-add

, which allowed us to split the influencer personas (Foodie & Social Justice Advocate) evenly into 3 each.
This campaign garnered an
engagement ratio of 9.81%

(nearly 5 times the average engagement for a campaign like this), thanks in large part to the amount of high-quality video content 🎥 our influencers produced.
Typically, the majority of content produced for an influencer campaign are static images, but the influencers really did
a great job leveraging video and Instagram Stories

. This enabled them to squeeze in the incredible food 🍔 + business owners + app features into their content.
We
over-delivered on story frames by almost 100%

(promised = 45, delivered = 84) thanks to influencer Stories. Influencers took their followers on a virtual trip to visit their fave Black-owned businesses! Some also used Stories to screen-record their use of our client's app, which gave followers a real-time look at how to use the app to search for Black-owned businesses. 📲
Visiting businesses during the tail-end of COVID-19 (pre-vaccine rollout) wasn't easy, but all the influencers were extra careful to always wear their masks and social distance from other patrons. 😷 
All content followed strict protocols.
This was a click-goal campaign that generated
402 clicks organically

and over

2,700 clicks paid

. We also encouraged influencers to tag the Black-owned businesses, and saw

over 1,000 sticker taps

(for @ourclient and the businesses combined). Not bad for 6 influencers!
Comments from followers mostly included "
surprise and delight

": Audiences weren't aware that our client had this Black-owned feature, so

this campaign was extremely valuable in terms of raising awareness

. 👀
Take A Tour: Black-Owned Businesses
Three influencers from this campaign set out to showcase their favorite restaurants from Black business owners by taking their cameras with them to dine. The high quality of the videos from these well-experienced foodies all brought their own fun and delicious style to the table – something that always comes from working with influencers!
We loved how Joy opened her caption with a call to action: "First off, tag a black-owned business in the comments for me! ✊🏾" She and her fiancé made a date out of visiting two Black-owned restaurants, and highlighted each one and their epic dishes in her carousel and Stories.
Sydelle went as far as listing out 20 of her favorite Black-owned restaurants on her Collection page, which followed the three drool-worthy restaurants she hit up for her content. "I have put together a Collection on my —- page that I have linked below that gives you more insight on my top 20 spots if you'd like to venture out and support the many other Black-owned businesses in New York."
Todd is a passionate vegan and video creator that created an incredible, docu-style IGTV for our client. He was clear about where his followers could find his recommended Black-owned businesses (our client's Collections) and brought these entrepreneurs to life with his filmmaking talent.
Not only did Faith make a fun video on a local donut shop that she found through the Black-Owned Business feature on our client's website, she also curated Story layouts so followers could grab even more info on a few other favorite spots!
Josh is known for his vibrant, up-close food pics that are filter-free and will make you hungry in a heartbeat. He created a video of his favorite chicken sandwich spot that highlighted a handful of menu options, the owner of the restaurant, and topped it off with a snapshot of where to find the feature on our client's app.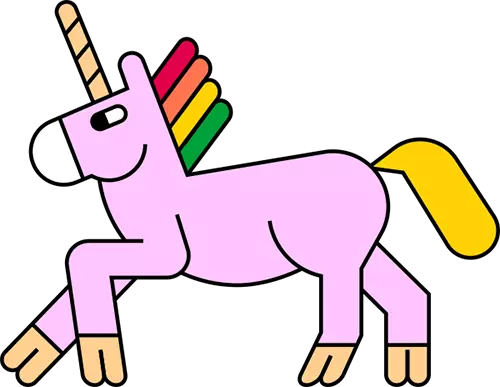 We are a full-service influencer marketing agency creating meaningful stories, experiences, and content by working with influencers who know how to spread the word about your brand. With our unique, professional, and longstanding influencer marketing expertise, we create the most genuine connections to deliver the results you deserve.
Schedule a quick call with one of our strategists and learn how one of our campaigns can guide your customers through each stage of their decision-making process, from activation to conversion.
Schedule a Strategy Call