The Brand
Susan G. Komen is the largest breast cancer awareness organization in the US. You've probably seen an event in your city before, where hundreds of women walk or race together while sporting their pink ribbons and rooting for a cure. Founded in 1982, they have raised over "$2.9 billion in groundbreaking research, community health outreach, advocacy and programs in more than 60 countries". We were ecstatic to help spread awareness of both breast cancer and Susan G. Komen in a campaign all about social good, health, and humanity.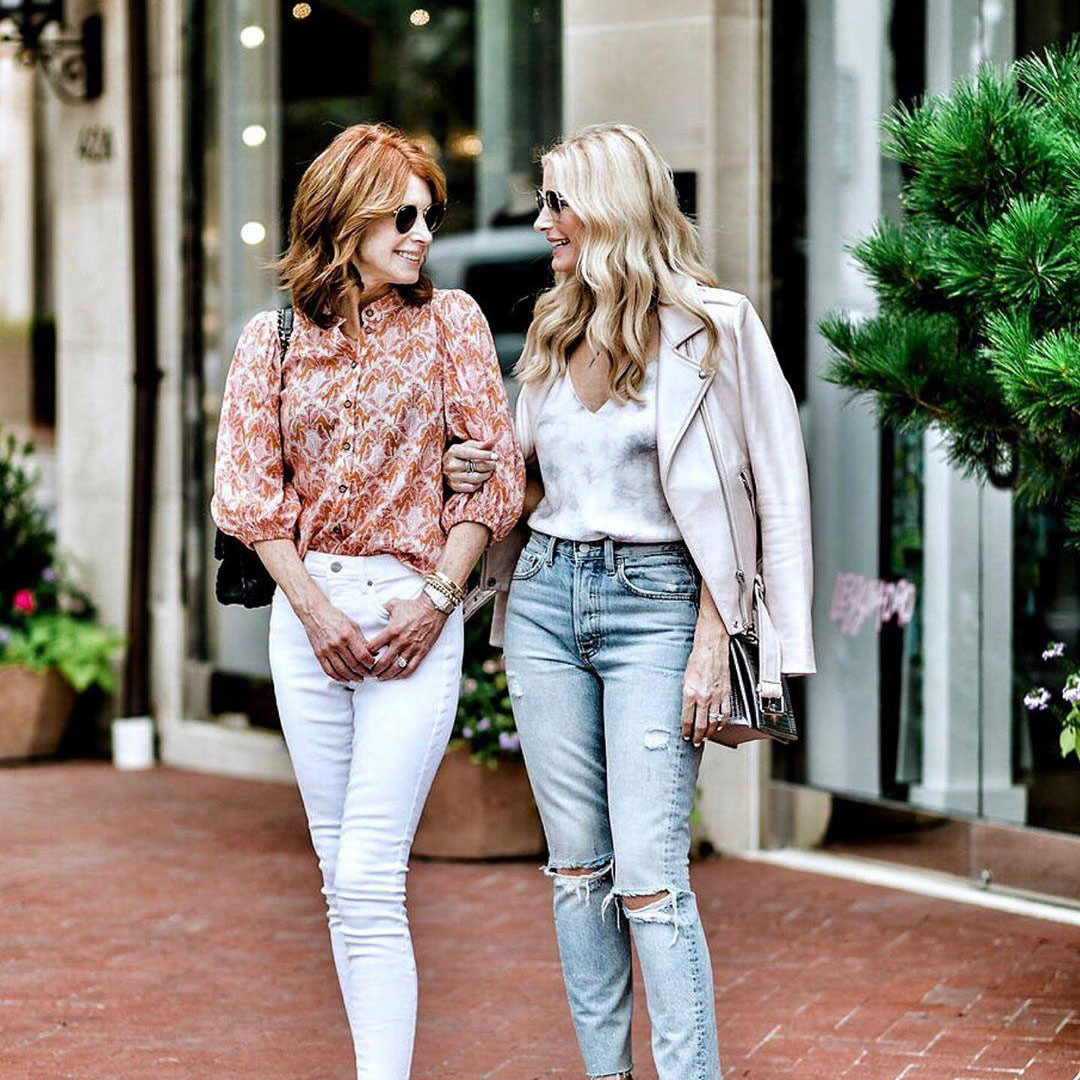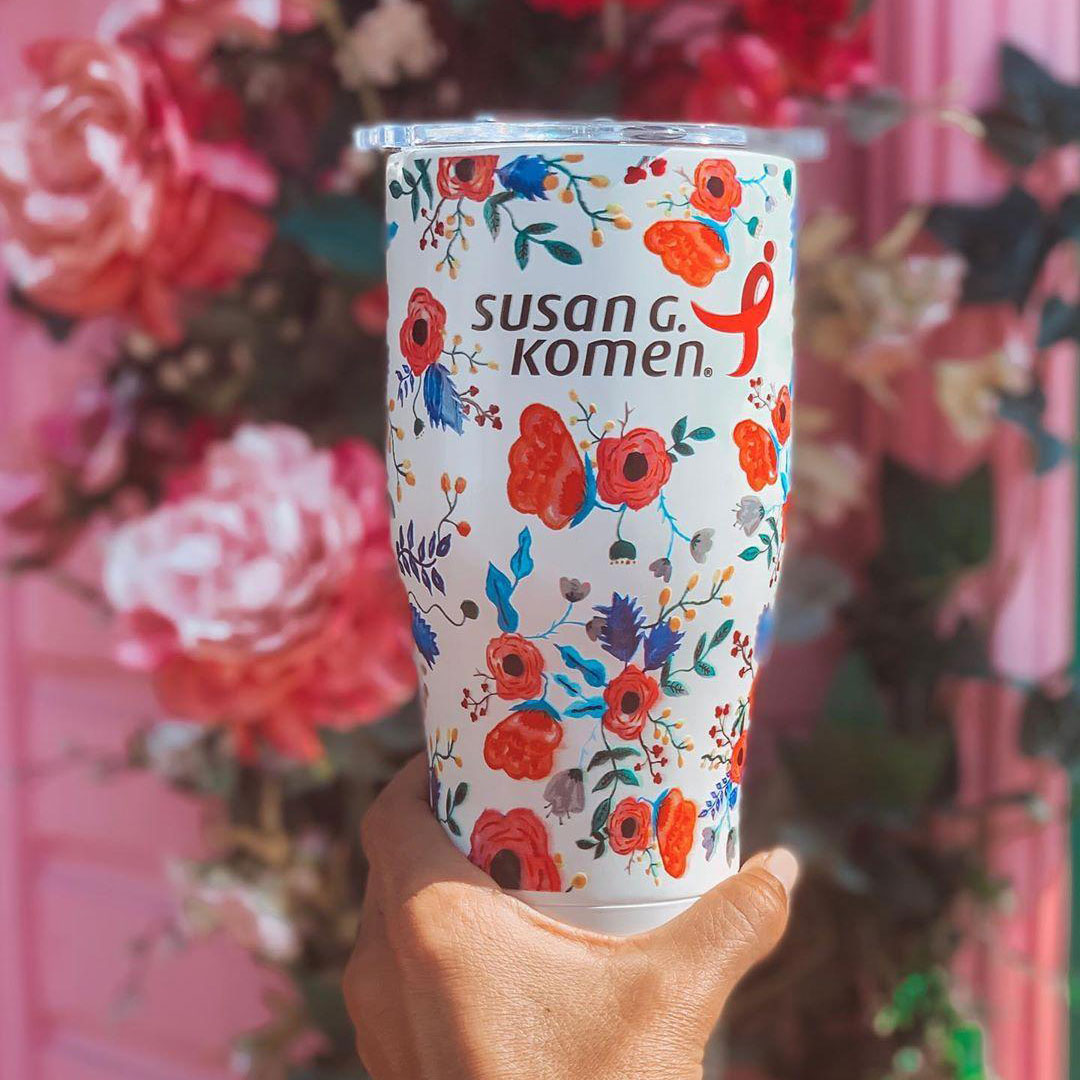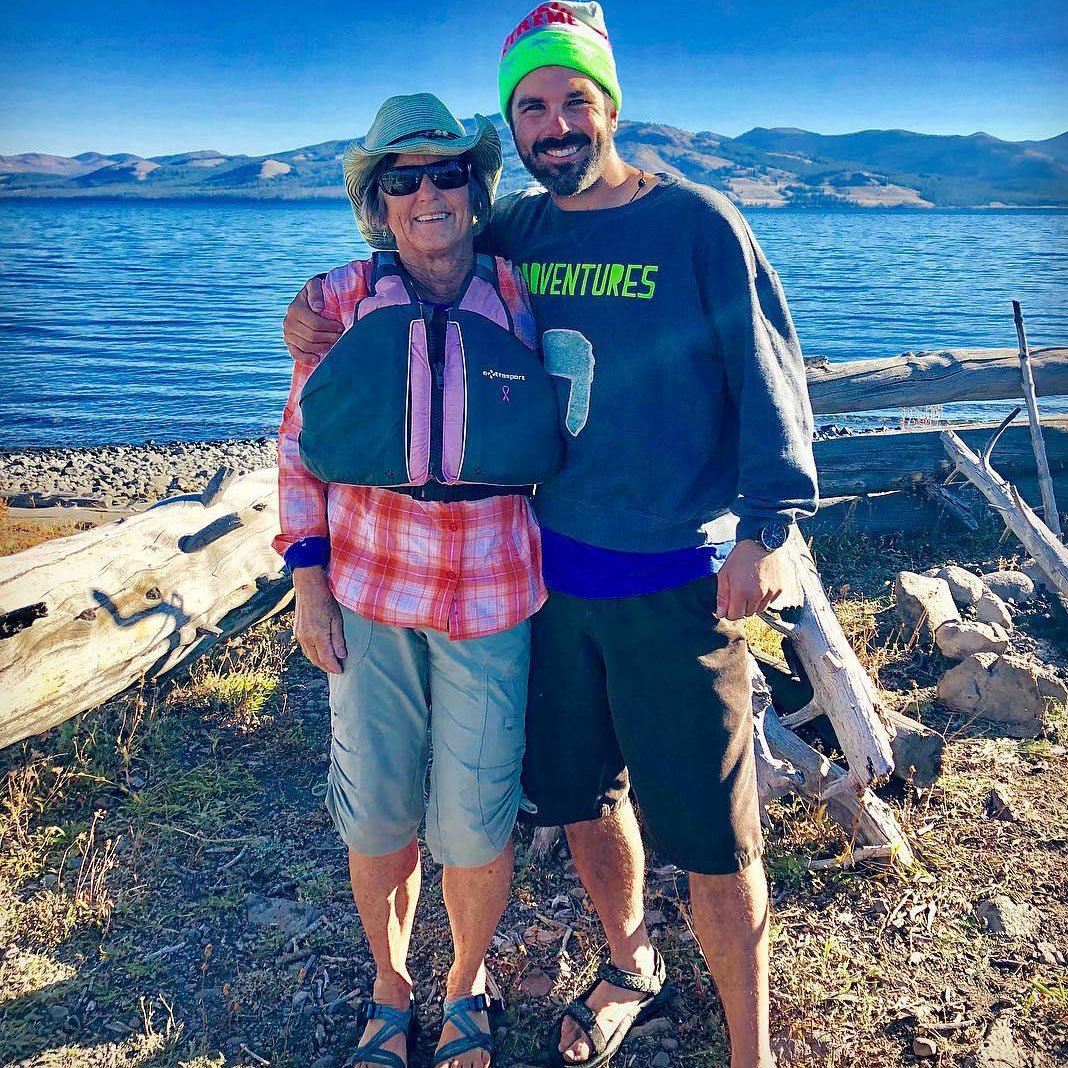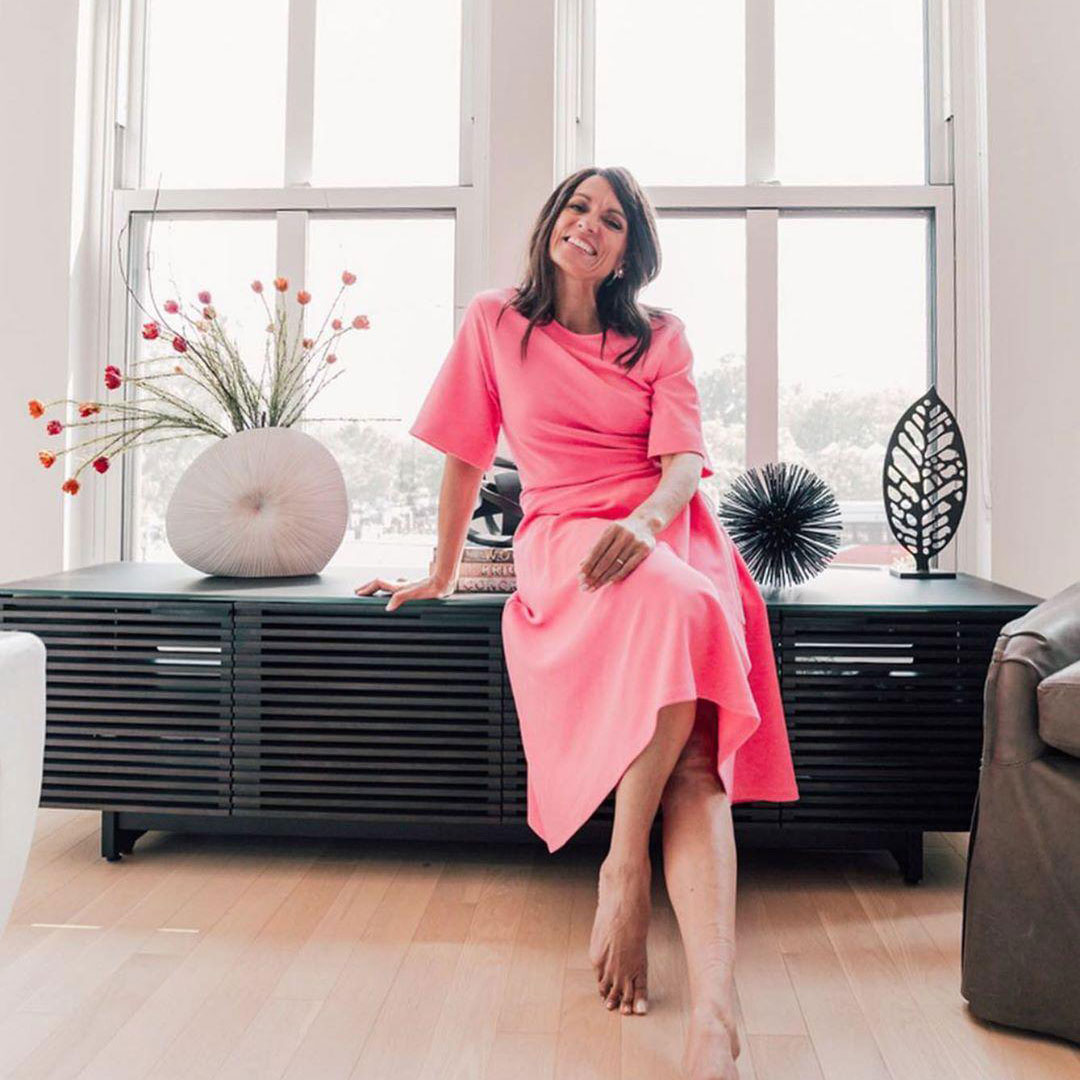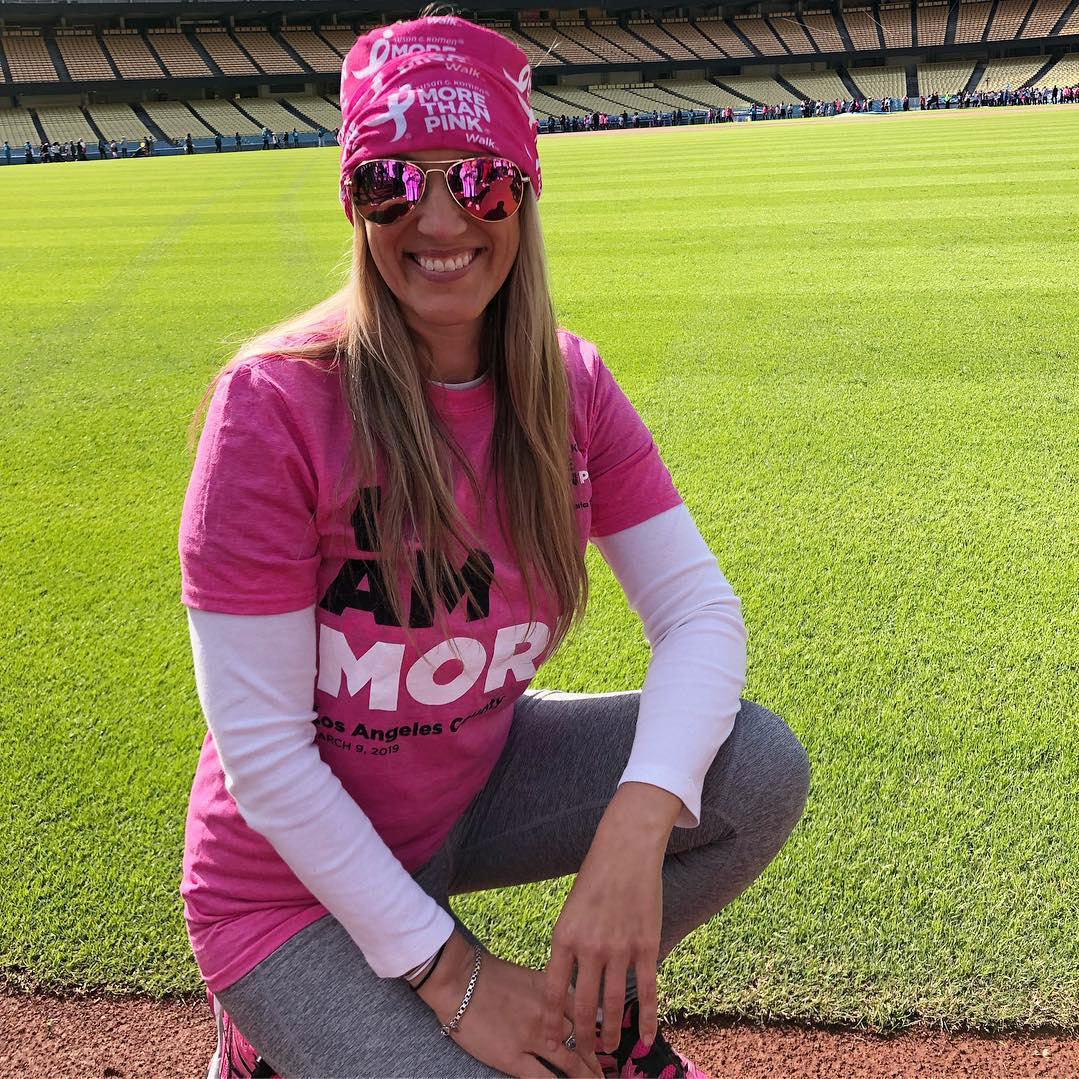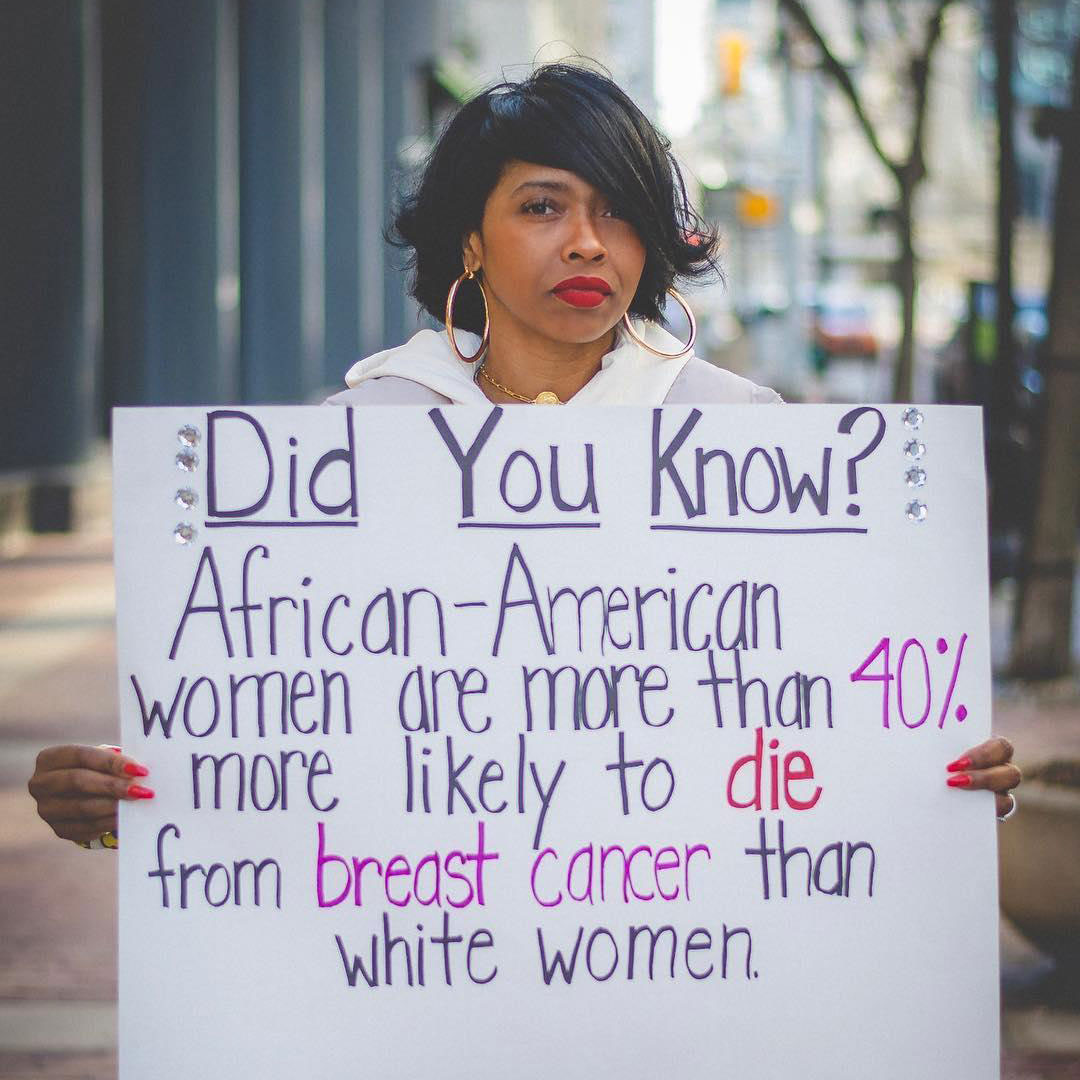 The Approach
We ran four campaigns for Susan G. Komen which were all about spreading awareness for the nonprofit, but with additional goals such as driving clicks to their donation landing page and getting audiences involved in the cause in any way they could.
Each campaign had a separate message that touched audiences while encouraging them to donate.
The Chaser Campaign: ORCA donated a bunch of custom-designed Susan G. Komen chasers for influencers to share on their Instagram feeds as the prize of a giveaway – a highly effective way to grab engagement.
The Facts The Stats: You guessed it – influencers shared some eye-opening facts about breast cancer to encourage audiences to get screened and get involved with the cause.
ReThink Pink: One influencer put it perfectly: "We shouldn't be thinking about wearing pink only in October, but every month until the phrase, 'you have breast cancer' is removed from our lives."
NBCAM: The official campaign for National Breast Cancer Awareness Month.
Our Strategy
For each campaign, we pulled in influencers from all different backgrounds and walks of life as a way of reminding people that cancer does not discriminate. So, we worked with Baby Boomers and Millennials alike to share stories of how breast cancer has affected them directly or indirectly.
Our personas for this campaign included cancer patients and survivors, and families and friends who have been impacted by those close to them battling this awful disease. So, whether our influencers were delivering hard facts about breast cancer or a personal story of survival, the stories were emotive and impactful.
The Big, Beautiful Highlights
Each campaign we ran had a strong engagement rate, with
half averaging over 4%

. Across all four campaigns, the

average engagement rate was 3.28%

.
While breast cancer primarily affects women, it was important for us to get both men and women involved in the campaign, some of whom were breast cancer survivors. 💗 SGK wanted audiences to know that cancer affects everyone – and by involving influencers of all kinds,
we were able to get that message across effectively

.
For the Facts and Stats campaign, we selected
9 micro, mid, and macro-influencers

with strong personal connections to breast cancer who could share a topline statistic 📊 and a compelling story about who their "one" is. It's no surprise that this campaign received

an engagement rate of 4.59%

– we achieved

94.3% over our promised engagements

.
We always strive to optimize our campaigns as we go, if the top goals shift. Education and awareness 📚 were crucial for SGK, but clicks to their website were also imperative for this campaign. So,
we pivoted the focus on one of the campaigns

to optimize it for clicks through our influencer activations.
The storytelling aspect was the highlight

of all the campaigns we did for SGK. Not only did we get to hear directly from breast cancer survivors on their fight against the disease, but also from their loved ones – stories about the profound impact breast cancer has had on their lives. 🎗 As it was such a rewarding campaign for influencers to participate in,

many went above and beyond to create extra content

wherever they could. This helped us reach

more than triple the influencer-generated content

 we expected to receive.
Sylvia took a beautiful shot of the chaser cup against a floral backdrop to bring the winning prize to life. This not only tempted audiences to enter the contest to get one of their own, but also pulled in more ways to engage them with the non-profit.
Adrienne shared a jarring fact about breast cancer in her post that was emphasized on a protest-style sign. We appreciated how this highlighted the fact she wanted to share more than if it was just in her captions. However, her captions were not without emotion as she shared her mother's story who lost her battle against breast cancer in 2017. This important statistic was incredibly important for Susan G. Komen to share, and Adrienne was able to get this message across in the most meaningful way possible.
Kim's been through it all. She was previously diagnosed and cleared of breast cancer, and at the time of her posts, was rediagnosed with a low stage form of it once again. Her positivity throughout her treatment, desire to spread information and let others know they weren't alone, and her active encouragement for her audience to join the fight against breast cancer made her invaluable to the campaign. We were so grateful for her openness about what she has been through and asked her to join us for all four campaigns, which she accepted with enthusiasm.
Susan was able to share an important aspect of breast cancer: it does not discriminate. Her own father passed away from rare but real male breast cancer. She talked about the facts about how prevalent the disease is for everyone out there, and for her audience to be aware and take preventative measures.
Wade created a lighter post by getting on his rollerblades in a tutu and posting "Today we blade for life!" He touched on how his mother was diagnosed 20 years ago, and that he's so grateful she survived it – but also how important all the women in his life are. That's why this cause was especially important to him.
Chelsea is a host for Billboard, so we were thrilled to have a more recognizable advocate on the campaign. She posted twice for the organization on her Instagram. First, to create an informative piece of content. Then, she followed it with a more emotional post to share her mother's survival story. Both of these elements are important, so that audiences feel an authentic nature to the influencer's captions while also becoming aware of the cause.
Lana jumped in on the chaser and the ReThink Pink campaign for a total of four pieces of content. We loved her blog post of her mother's survival story, and how she posted a photo of her as a child and an adult with her mom. This helped to make audiences understand how important it is to keep the ones you love in your lives by staying informed.
Heather brought her close friend into her content to share her story of being cancer-free for six years now, and then stressed the importance of getting screened as soon as you turn 40. She wrote an in-depth blog post to share some details about Susan G. Komen and her dear friend's experience, in addition to her Instagram post.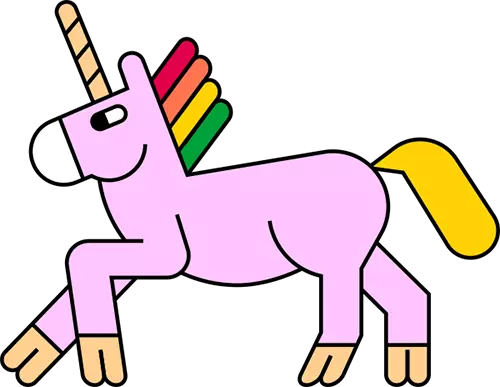 We are a full-service influencer marketing agency creating meaningful stories, experiences, and content by working with influencers who know how to spread the word about your brand. With our unique, professional, and longstanding influencer marketing expertise, we create the most genuine connections to deliver the results you deserve.
Schedule a quick call with one of our strategists and learn how one of our campaigns can guide your customers through each stage of their decision-making process, from activation to conversion.
Schedule a Strategy Call