The Brand
St Pierre brings the baked delights of Paris to your local grocery store, so you don't have to travel far to get a taste of France. Inspired by the centuries-old recipes of master French and Belgian boulangers (that's French for baker), St Pierre takes the crêpes popularized as street food back in the 1200s and packages them for sale at your neighborhood grocer. St Pierre Bakery launched in the US in 2014, and they are now the number one French brioche brand in the country.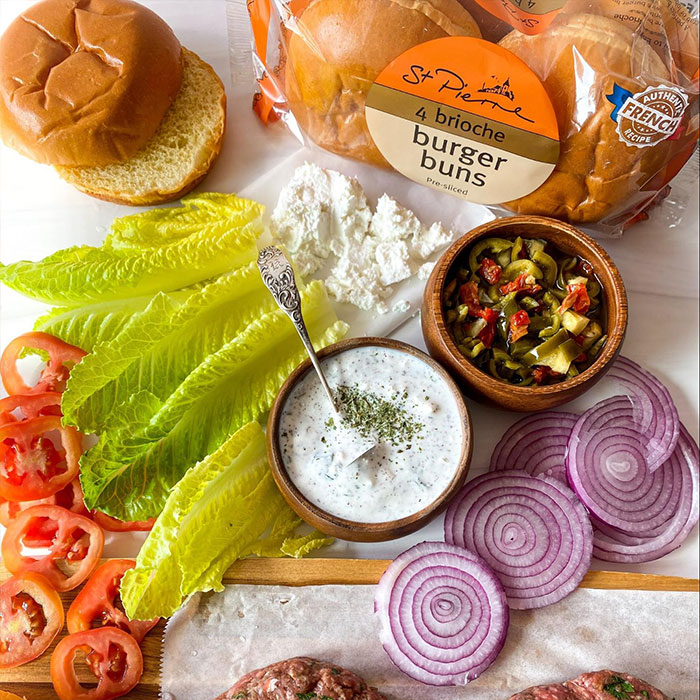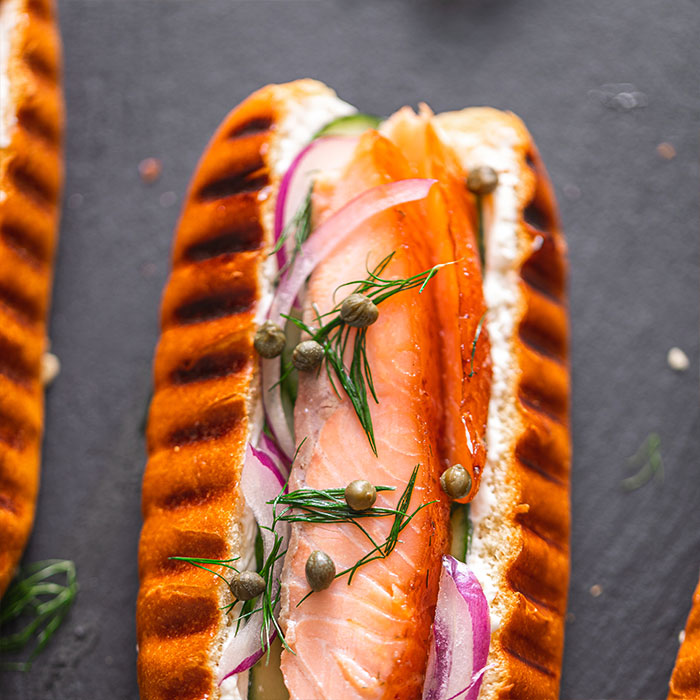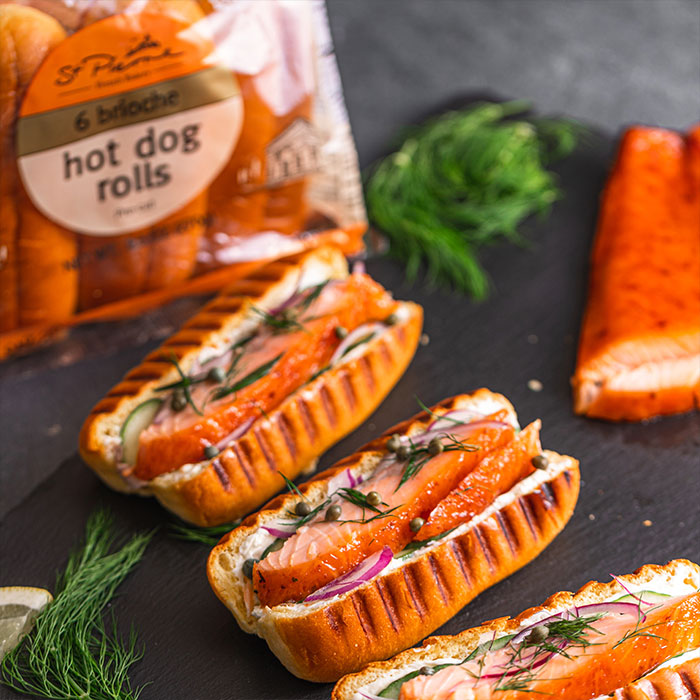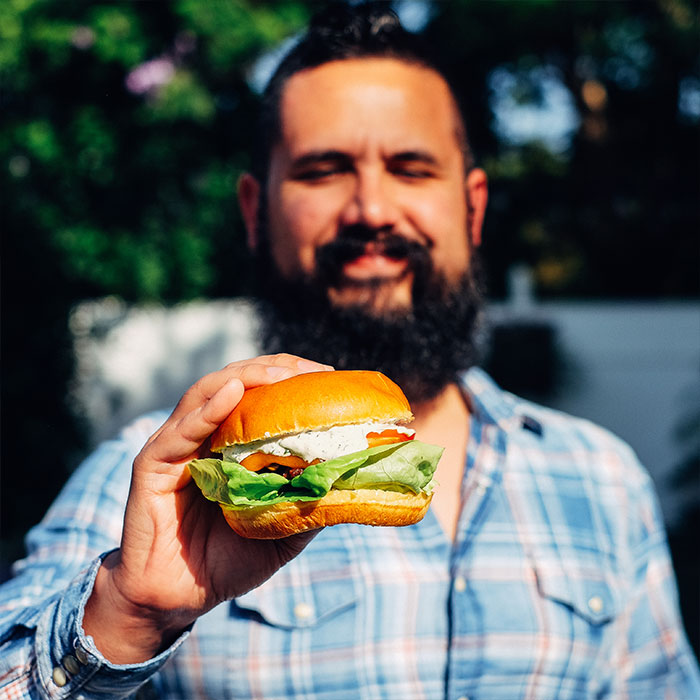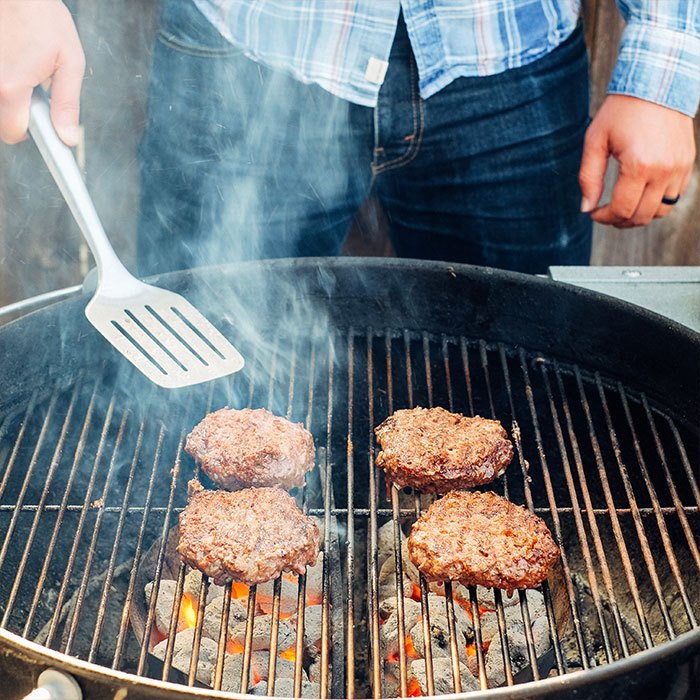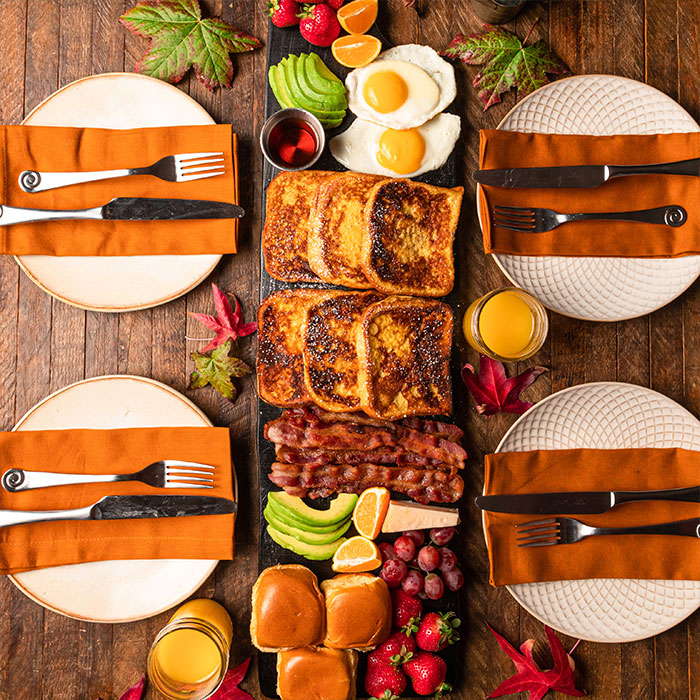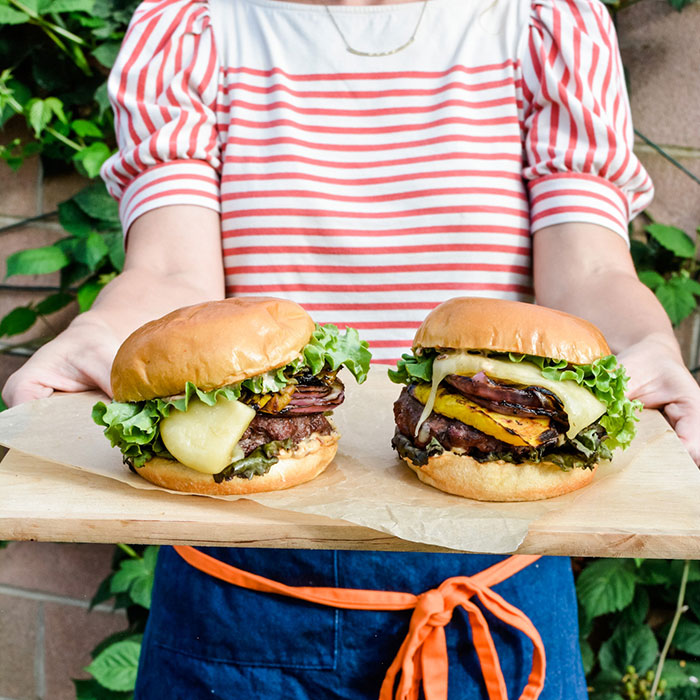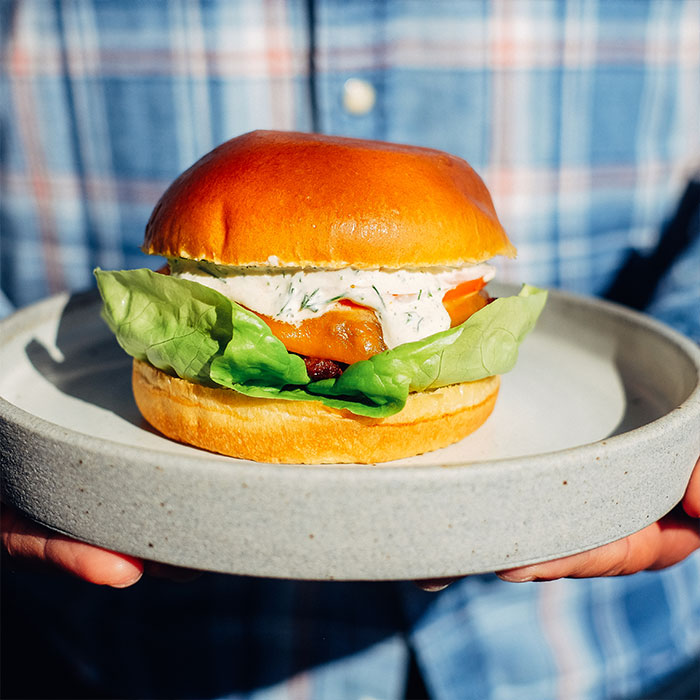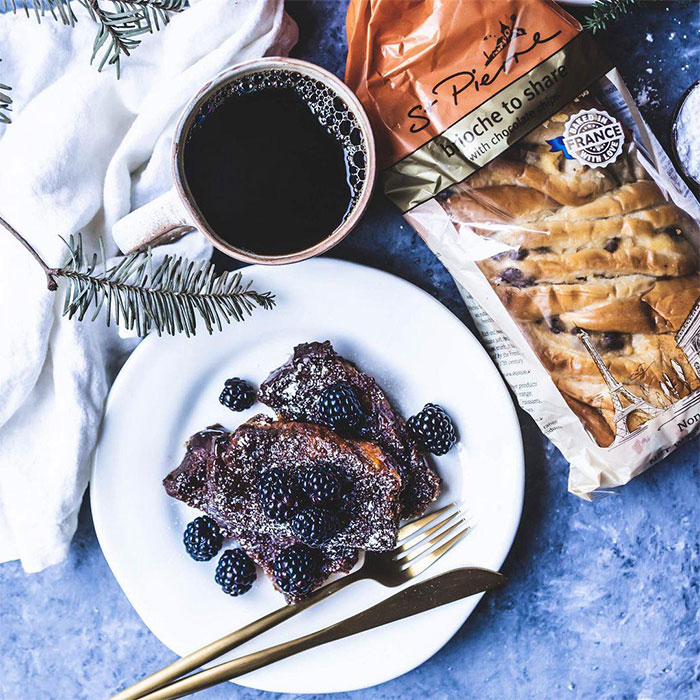 The Approach
St Pierre's number one goal for an influencer marketing campaign was to create brand awareness so that people would know they could find St Pierre's bread products right where they do their normal shopping.
Our job was to make Parisian baked goods accessible to audiences where St Pierre is sold. In fact, campaign aside, it was kind of our civic duty to tell people to scan their store bakery section for that orange packaging to find St Pierre's line of brioche – buns, rolls, danish, loaves baked with fruit or chocolate chips, loaves twisted with cream cheese or vanilla (your mouth watering yet?). We were very enthusiastic about this message.
Our Strategy
We ran two campaigns for St Pierre's products: one focused on summer grilling, and the other more about making sweets with the brioche, like French toast.
We sought out 30 influencers in each campaign who could break up the boredom of lockdown with drool-worthy recipes and pics.
Can anyone say backyard barbecue?! Influencers inspired audiences to get cooking and swap in St Pierre brioche as their fancifully delicious alternative to your run-of-the-mill hamburger and hot dog buns. To highlight St Pierre's grilling products for the summer, we promoted The Brioche Burger Bun, The Brioche Slider Rolls, The Brioche Hot Dog Rolls, and Brioche Baguettes.
Then, we had influencers make their desserts a little more magnifique by baking St Pierre's brioche products into sweet recipes like chocolate chip muffins and french toast breakfast bread pudding. YUM!
The Big, Beautiful Highlights
Influencers shared stunning photos that left us drooling 🤤 for St Pierre along with recipes that we will be pulling out to dazzle our newly-united families for fun gatherings. Influencers also encouraged their followers to head to their local grocer to pick up their own, so much so that
St Pierre saw a peak of sales right before the best summer holiday, the Fourth of July

! 🇺🇸  And now the results for this campaign…
The summer campaign reached
over 1.7 million people

, and garnered

over 25,000 engagements

. For the summer campaign, we collaborated on a winning giveaway strategy that drove traffic to the St Pierre Instagram page and increased followers.
The holiday campaign garnered
3,308,176 in reach between paid and organic content

. Audiences were drooling over the holiday campaign, which amounted to a

3.2% engagement rate on Instagram

 and over

50,000 video views

across the campaign.
Both campaigns performed exceptionally well through Instagram Stories – across the two, we saw
over 1,400 link clicks

 to St Pierre's website and almost

2,500 sticker taps

 to their Instagram page – everyone wanted to see more drool-worthy content! (And we don't blame them.) 😋
For the holiday campaign, many influencers experimented with Instagram Reels that helped bring their recipes alive as compared to traditional static posts.
We over-delivered on promised videos by 45%!

We also had influencers choose to post carousels with multiple photos instead of just one post. This helped tell a greater story around holiday brunching.🍳
$0.21 CPM

for one of their campaigns – we got to

157% of their impressions goal

.
Brandon's posts grabbed an engagement rate over 4% with a recipe that added his personal heritage to the menu (genius sauce idea: labneh ranch)!
Fun fact: Because females dominate the influencer space, working with food products tends to bring in a more even blend of male and female influencers, thus a better blend of gender in the audience they reach.
As the '19 Best Food Culture Blog Winner and Arab food expert, it was amazing to see what kind of spin Heifa had on brioche! She made a Mediterranean-inspired kofta burger layered with pickled jalapeños and tangy yogurt feta sauce – and we're here for it!
She's a cookbook writer and food stylist with a special talent for Mexican cuisine, so we were thrilled to have Kate on board! Her photos invoked all the summer feels and made us miss our grills, which was exactly the point.
Step-By-Step Instagram Videos
To really put the icing on the cake, each influencer created polished step-by-step videos explaining their recipe in detail. These were great for brand repurposing goals!! (Not to mention, great for their followers too.)
An expert food photographer and grilling pro, Chad put together an incredible spread for a Thanksgiving brunch, with crisp photos and a video to document it all. He turned his brioche into classic French toast, and laid out some other tasty breakfast dishes to add color to the photoshoot. He really made sure the bread was the star of his brunch show!
Christine knows how to expertly add mood to her content, even when it's all about food. She really captured the essence and feel of the holidays through her content. Her special addition? She topped her dish with a signature touch: bourbon ginger whipped cream. Yum!
She's the lifestyle + DIY expert on Hallmark's @homeandfamilytv with a serious knack for cooking! That meant we were really looking forward to some amazing creativity from her – and she didn't disappoint. Her brioche skewers with berries had us all scrambling to write down the recipe!
As with our other campaigns for this client, we had a heavy emphasis on video content. We had each influencer provide highly-produced Instagram videos documenting the step-by-step process for recreating their recipes.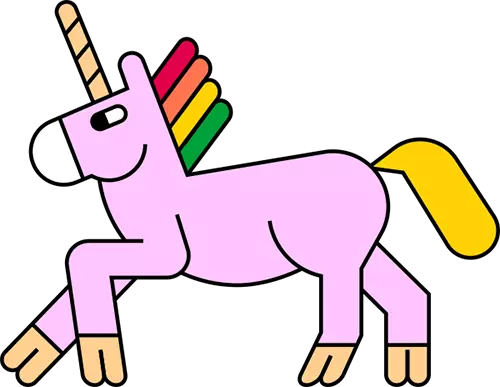 We are a full-service influencer marketing agency creating meaningful stories, experiences, and content by working with influencers who know how to spread the word about your brand. With our unique, professional, and longstanding influencer marketing expertise, we create the most genuine connections to deliver the results you deserve.
Schedule a quick call with one of our strategists and learn how one of our campaigns can guide your customers through each stage of their decision-making process, from activation to conversion.
Schedule a Strategy Call