The Brand
Founder Jessica Alba knows that what you put in and on your body matters – especially when it comes to your children – which is why she created The Honest Company. This company has found common ground that combines "what's good" for you with "what works" for you. For moms, that means no longer having to consider using skincare or baby products that simply aren't good for their skin, the environment, or the world.
For this campaign, Honest wanted to promote four products designed to help moms help their tots wind down for bed: Overnight diapers (size 3 – size 6), wipes, Calming Bubble Bath, and Calming Lotion. These would be shared by influencers as a package rather than individually, to encourage consumers to purchase them together. The Shelf was brought on to build a brand awareness campaign.
Then COVID-19 hit.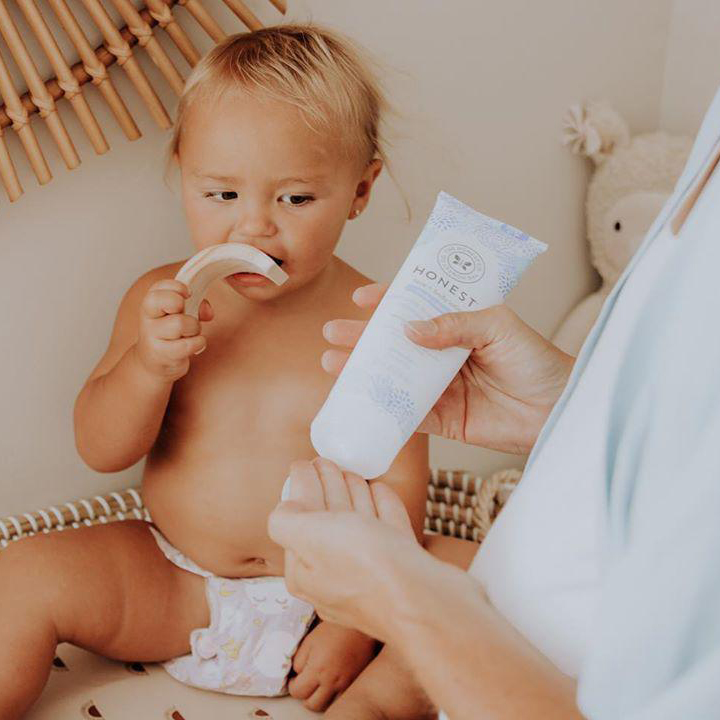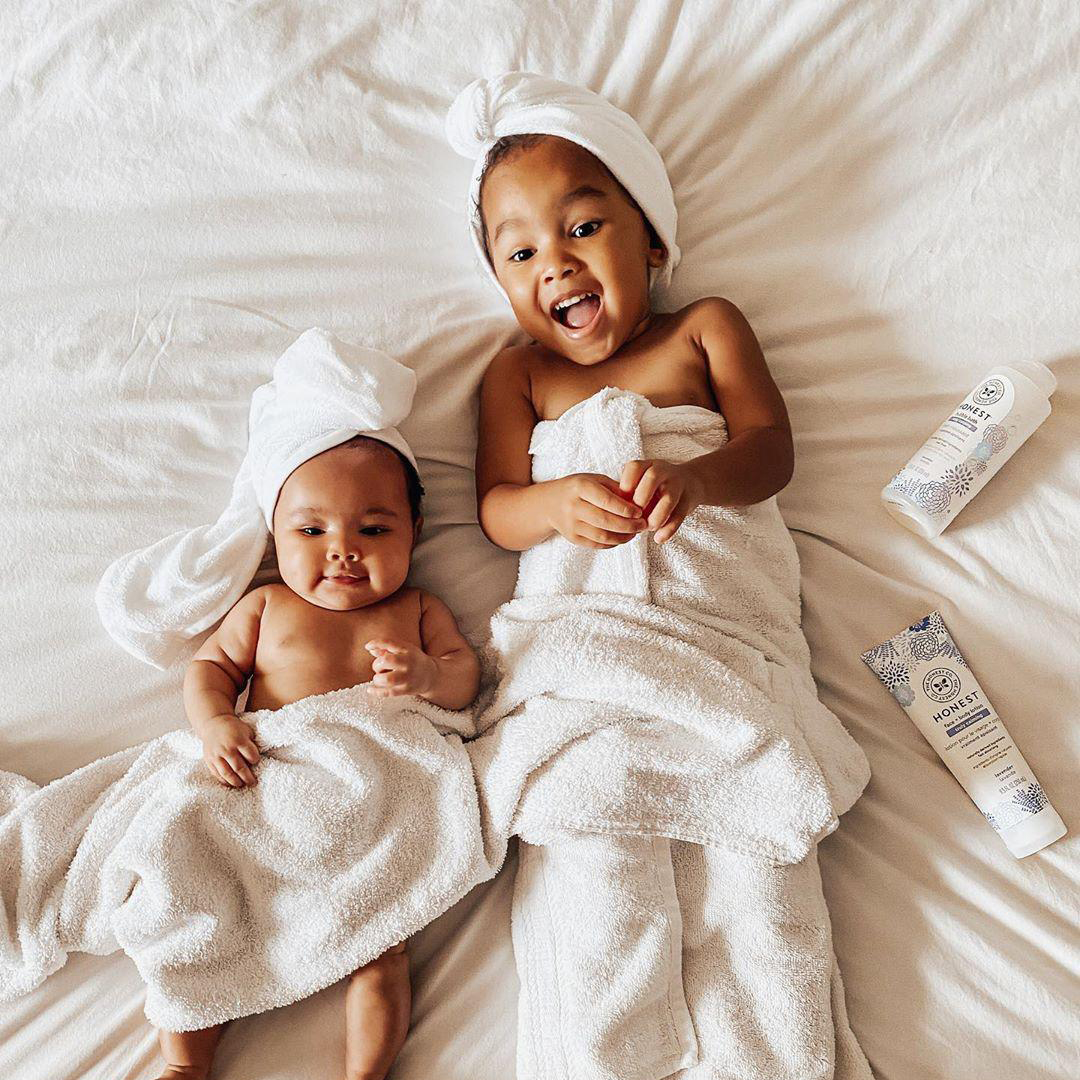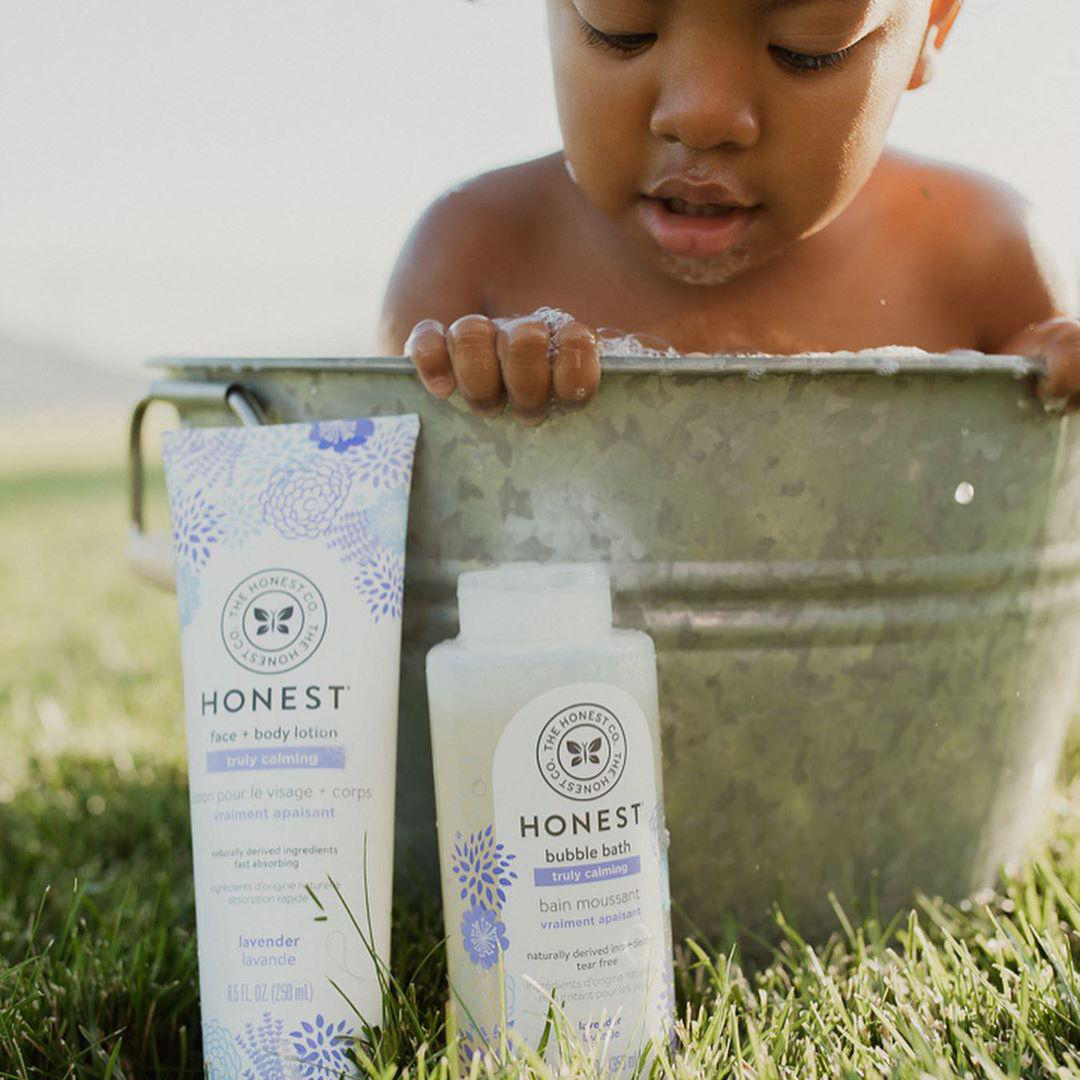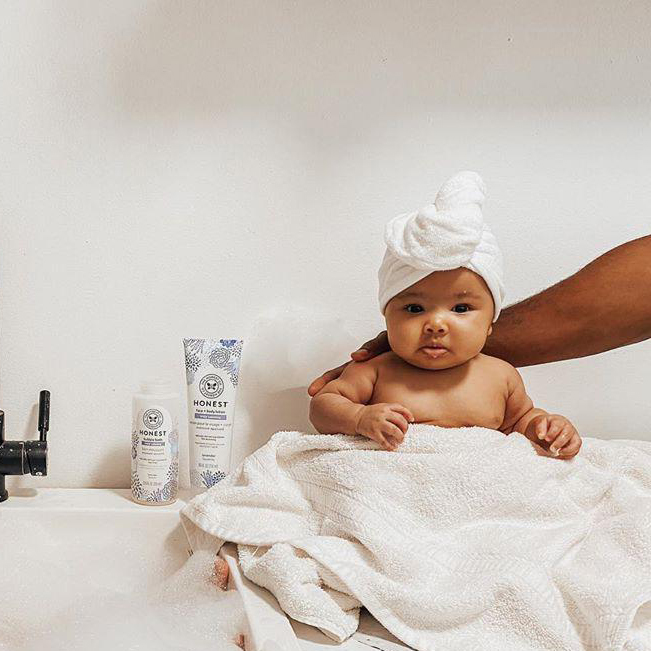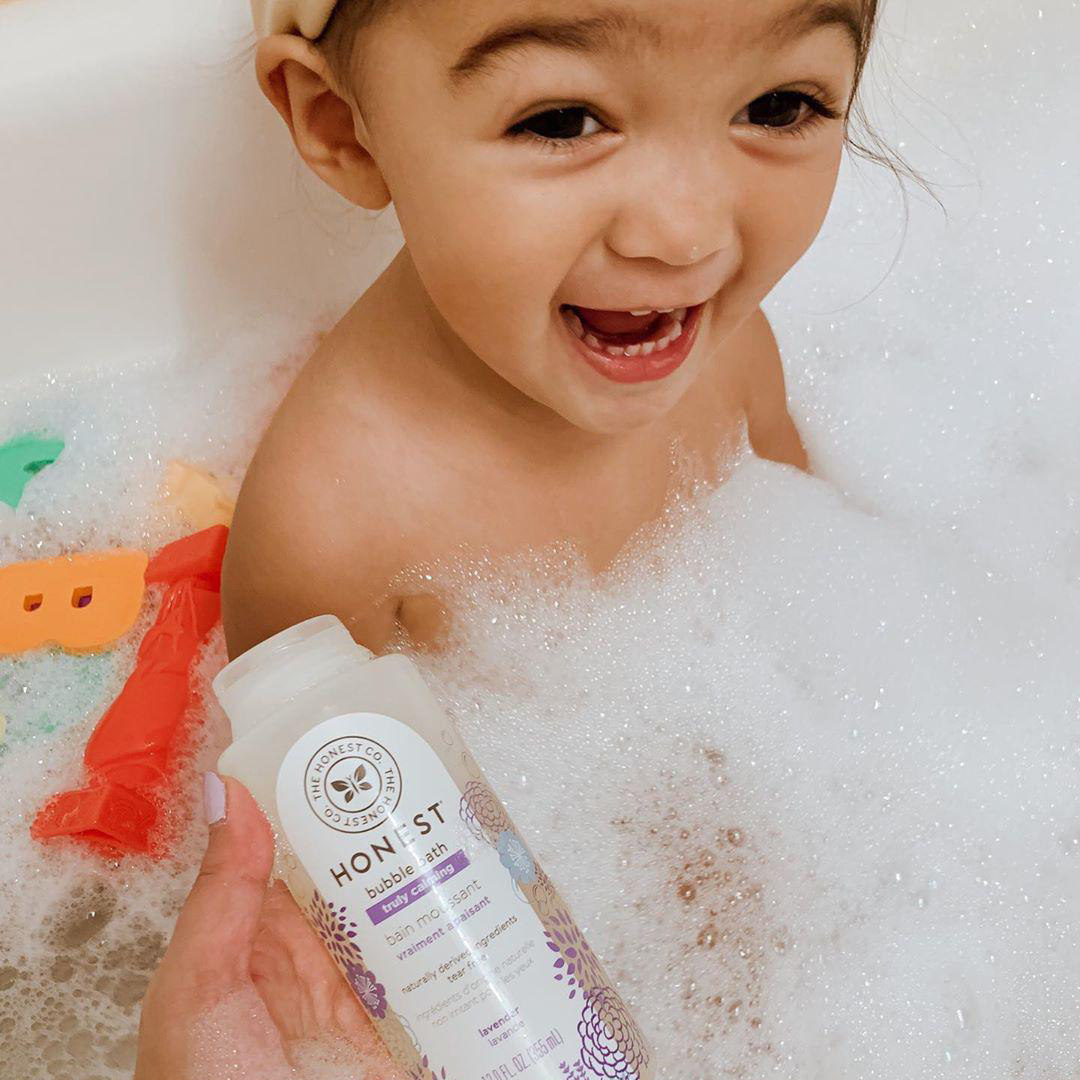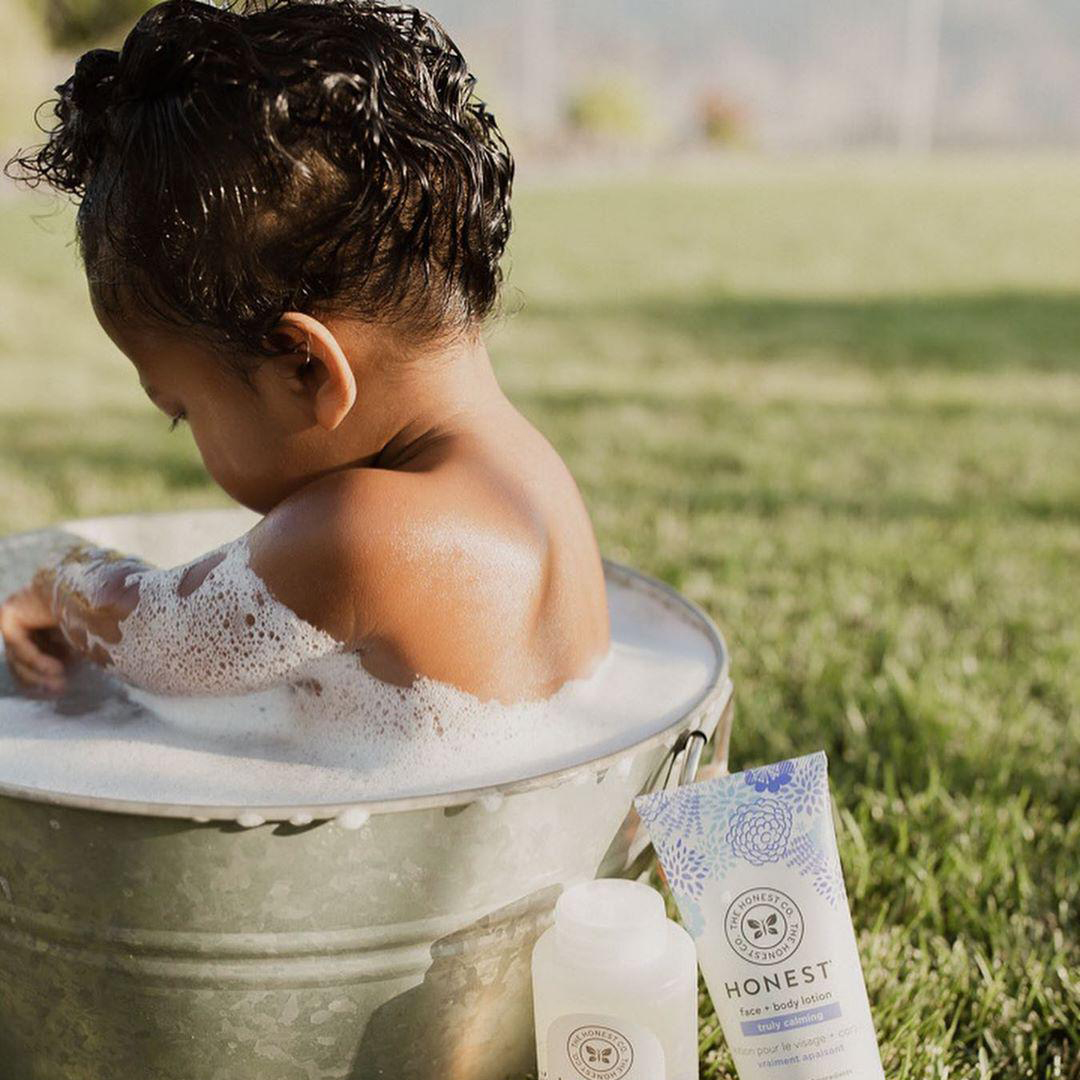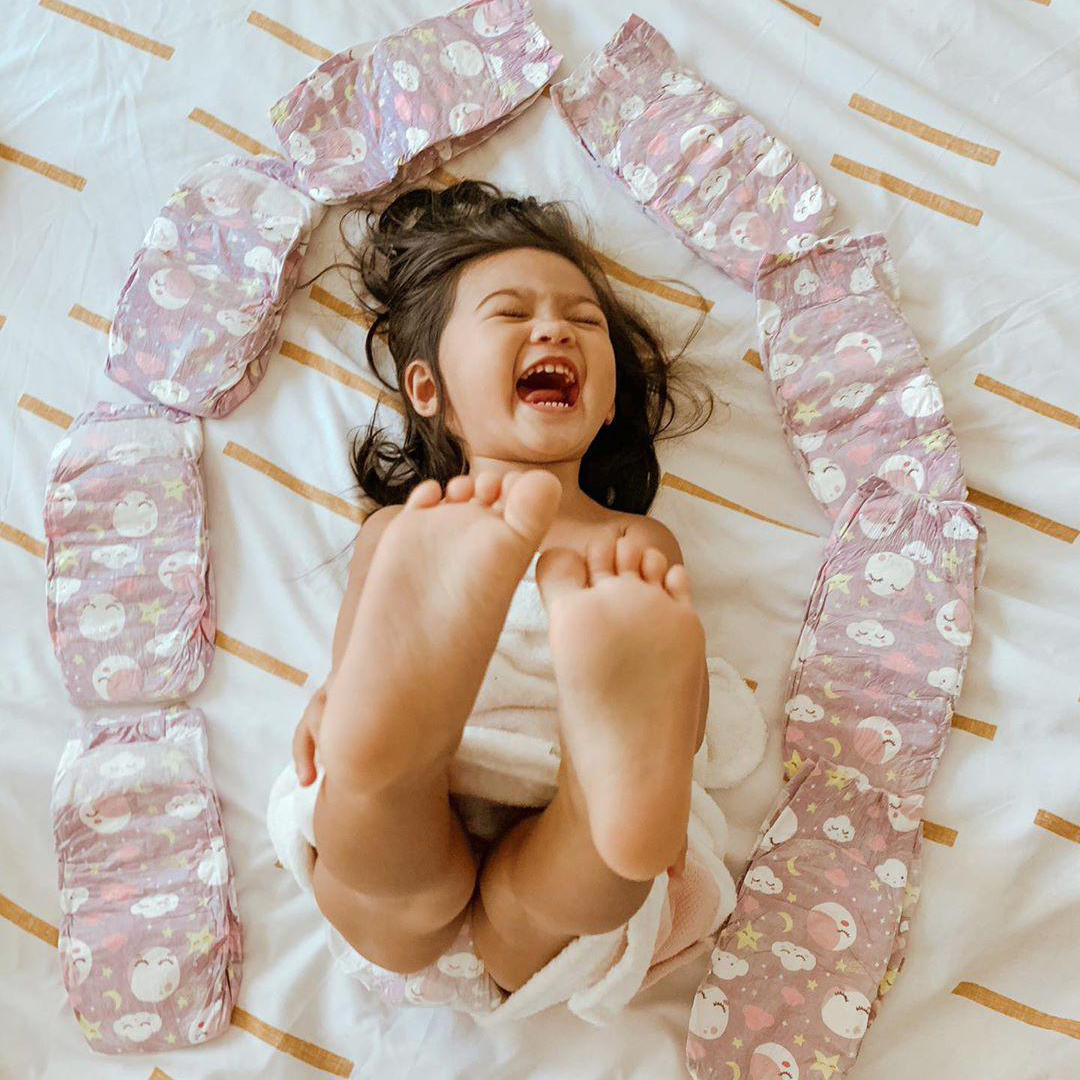 The Approach
Honest was very particular about how it wanted these products to be sent to influencers, how the products would be promoted and shot, and the brand voice.
With all of this in mind, we found 30 influencers that fit into their brand story and generated content that looked almost like Honest produced it themselves.
In the end, 66% more influencer-generated content was delivered than promised – that's 133 pieces of content for the brand to reuse for marketing purposes.
Our Strategy
The Shelf didn't just strive for impressions in this campaign, but for conversions as well. While that can't ever be guaranteed, the campaign was designed to support this type of performance by hiring 30 Millennial and Gen X influencers to produce a total of 103 posts on Facebook, Instagram, and TikTok.
Right before the campaign was scheduled to kick off, COVID-19 hit. Honest paused all of its social media marketing to focus on serving communities hit hardest by the pandemic, providing diaper donations to those in need. The Shelf team rallied the campaign's diverse pool of influencers to create impactful content that would resonate with moms from all different walks of life.
The Big, Beautiful Highlights
Honest asked for images to work with their brand color scheme, for images to be shot with a list of particulars, and for each product to be expressed as safe and natural. Every influencer not only complied, but
the content was some of the best we've seen from a mom-baby campaign

. 👶
Engagements were incredible for this campaign (
up 6 times what we promised

), and higher than the influencers' platform averages- so it's apparent that Honest and our content really resonated with audiences, above and beyond what these influencers typically post about.
🎉
4.32% engagement rate on the in-feed posts

, which is super strong. Obviously, because this baby content was adorable! Our

overall engagement rate was 4.25%

which is also exceptional, as other platforms oftentimes bring that number down.  But, because TikTok and Stories were highly engaged, we were able to keep that % high across the board. 🎉
The campaign generated
578 link clicks to the Honest website

and

1,402 sticker taps

over to the Honest Instagram page. The content from one of the moms was even

reposted to Jessica Alba's Instagram Story

– how cool is that?! 😎
We also promised 8 bonus deliverables for the client and were able to secure
a total of 15

. 🙌
Because Honest had strong specifics on how they wanted their content to be produced, there wasn't TOO much room to get crazy when shooting the product. That said, we loved how Kay created something in a completely different setting but with the same message as the rest of the Honest influencers. This is why we hire who we hire: for their creativity, professionalism, and ability to produce things that are out-of-the-box.
We're proud anytime a celebrity shares our influencer's posts, even if she is the founder of the company. Jessica Alba reposted their content, because who wouldn't?! But we also loved how they shared an important story of their baby's sensitive skin:
"The moment we gave Penelope her first bath at home and lotioned her skin, she broke out all over her face. #HonestAmbassador We immediately switched back to the @honest collection and everything cleared up."
One thing Honest & The Shelf did to help drive sales was to run a promotion across all influencer posts. Each mom offered 15% off with a unique code which tracked traffic and encouraged these products to be bought as a package – one of Honest's top goals.
"Honest is giving you 15% off your order of overnight diapers, bubble bath, baby wipes, AND lotions over at honest.com using code ivyelkington!"
You can almost hear Corinth's daughter laughing in her lively, joyous posts! And she didn't always laugh during bathtime – Corinth tells her audiences that her daughter used to hate the tub, but thanks to a few Honest bubbles, she's all about it now. She describes her baby's bedtime routine that incorporates all Honest products for each step until sleepy-time – showing her followers these products can calm your child and make them smile.
With an engagement ratio of 16.5% (86% higher than her average!), Jeana's posts were authentic, to the point, and completely adorable. One of the points Honest wanted to get across was that all four products help get little ones to wind down before bed. She got this across with her son's evening playtime routine followed by the calming effects of the bubble bath, tied in with the convenience of Honest's overnight diapers – a perfect package of products!
Susan's California-dreamy Instagram showcases her life as a fashionable and design-worthy influencer, but she's a mother first. And that's exactly what Honest was looking for…
An aesthetic that would catch eyes, but with content that's relatable. Susan is a homeschooling, hardworking mom, and expressed Honest as a welcome gift to help wind her kids down for evenings and through the nights.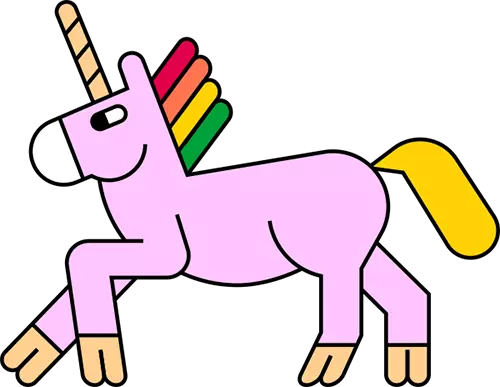 We are a full-service influencer marketing agency creating meaningful stories, experiences, and content by working with influencers who know how to spread the word about your brand. With our unique, professional, and longstanding influencer marketing expertise, we create the most genuine connections to deliver the results you deserve.
Schedule a quick call with one of our strategists and learn how one of our campaigns can guide your customers through each stage of their decision-making process, from activation to conversion.
Schedule a Strategy Call