The Brand
Essense of Australia is a designer wedding dress retailer and wholesaler, all made by their in-house design team. They provide four different styles of affordable gowns – from boho to classic – to appeal to a wide range of engaged women. We've run several campaigns for EOA, and are always amazed to see how stunning and captivating the content turns out from the diverse and beautiful influencers we find for the brand.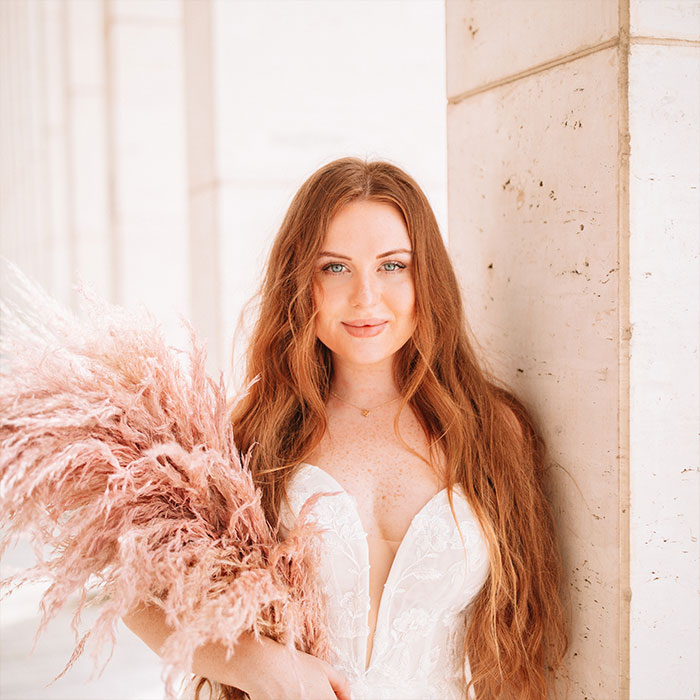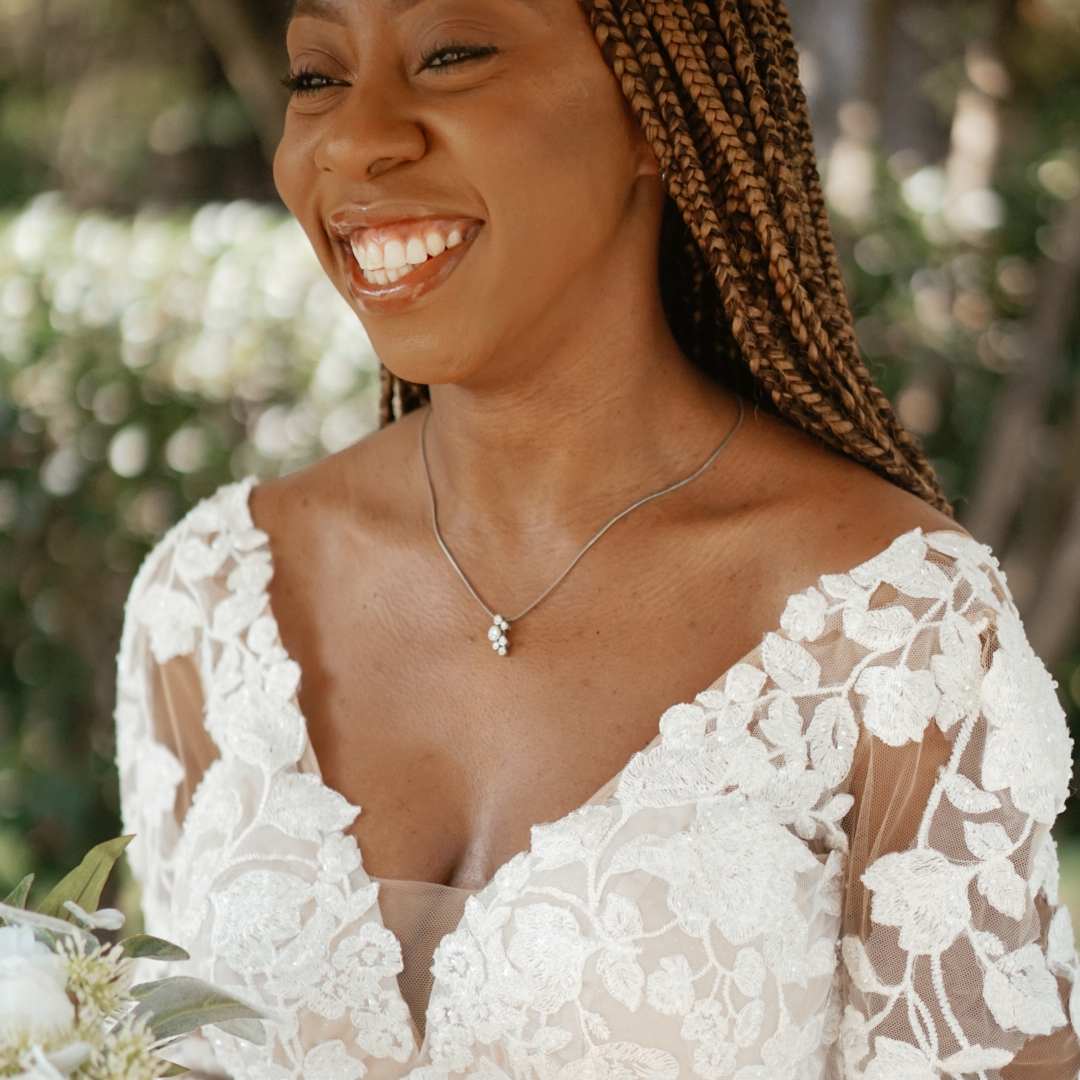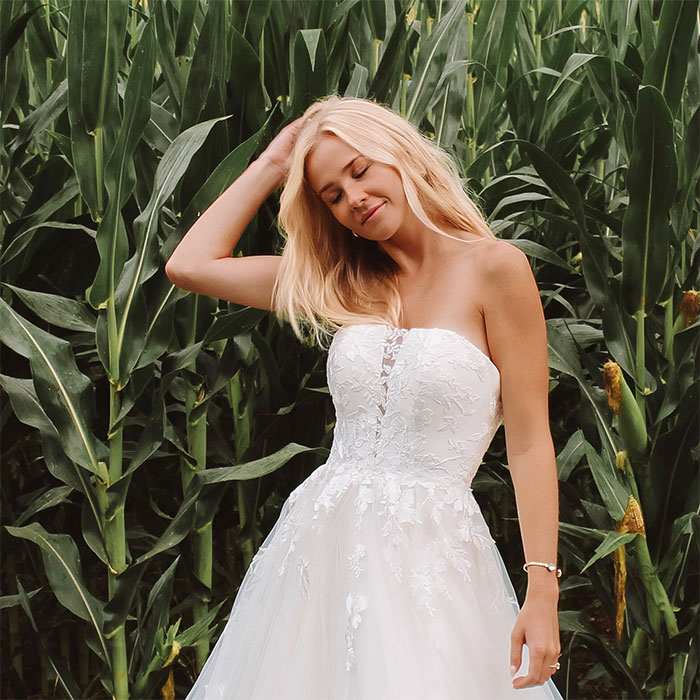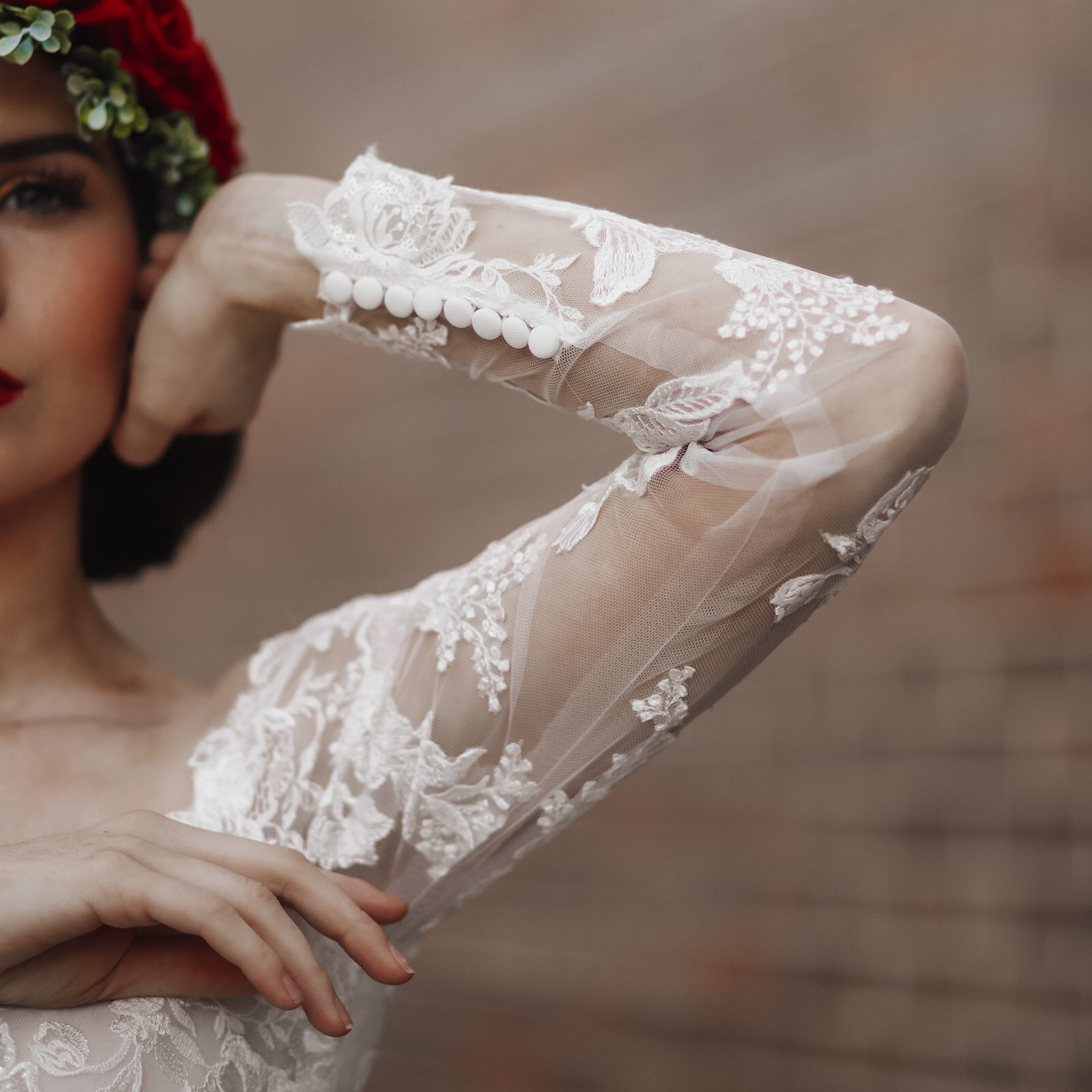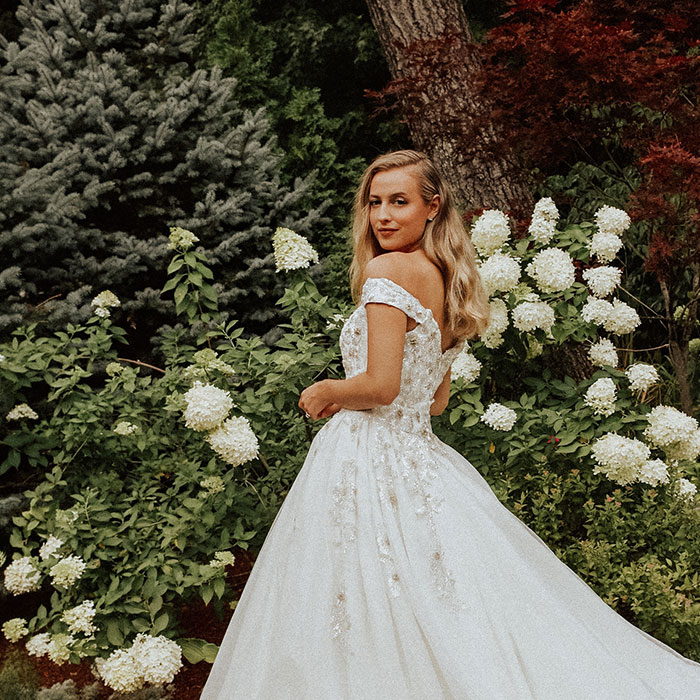 The Approach
Essense of Australia tasked us with running a campaign that would specifically create content for them to reuse. They wanted the influencers who worked on the campaign to be diverse in just about every way – race, body shape, personal style, and lifestyle. This allowed influencers to choose these incredible backdrops for their content that fit each of their personal brands – and it also made for the most captivating imagery where EOA's dresses could really stand out.
Our Strategy
We sought out influencers who had the natural ability to take a gorgeous photograph, whether of themselves or with a product. We wanted their content to look as if it was created as part of a professional shoot for a magazine, but without feeling like an ad. Influencers still posted their photos, which created some brand awareness for Essense of Australia. But one of the biggest KPIs for EOA was to build a catalog of breathtaking images that they could own and reuse in their own marketing endeavors.
The Big, Beautiful Highlights
Essense of Australia decided to no longer stick to traditional photoshoots to capture their gowns! Instead, they partnered with us to hire
influencers across the US, Canada, and Australia

who could effectively capture the beauty of their new collection. 💁‍♀️ EOA's website and newsletters now feature diverse imagery from our campaigns, giving their subscribers a better idea of how any woman –

not just models

– can bring the beauty out of an EOA gown.
We
over-delivered on UGC by over 189% for images and over 143% on video clips

on our Summer 2021 launch! ☀️ We topped out at a CPM of $1.05 and delivered over 175% of their promised impressions.
The content influencers were able to produce with this campaign
drove engagement to 3.41% for in-feed posts

and

8.41% for Story sets

!  Seriously, influencers' audiences loved to see their favorite creators twirling around in these stunning gowns. 💃
The influencers captured the "Essence of Essense" for multiple collections in 2020, 2021, and 2022 by shooting in diverse locations –
from deserts to mountain tops to beaches and noteworthy city shots

. The content creators showcased their gowns in such gorgeous and creative ways! 😍
After several gowns were delayed due to the influencers shipping late and returning the gowns dirty,
we hopped on calls with the influencers

to further clarify expectations! We reviewed their shoot locations, proper styling & fit, timelines, and the shot list.
We also provided influencers with

tips for how they could keep the gowns in great condition

. We shared examples of gowns that were returned in unacceptable conditions, just to give them some context. That little bit of effort alone

helped to improve the experience

for Essense of Australia. 🙌
To say Alisha's feed is dreamy is an understatement. She brings in strong feminine energy with a fun play on colors and light. But what made her perfect for this campaign was her statement of self: "I make fashion content to empower others to look and feel confident!" Her photos were ideal for the brand, and Essense placed them on their homepage as the first photo a visitor sees.
Dawn used courthouse architecture as the inspiration behind her photographs, since that's where she planned to wed before the pandemic. We loved this choice though, because not every woman desires a big fanfare wedding for her big day.
Living that van life, Alyssa is determined to "diversify the outdoors one adventure at a time" while capturing the world around her with a focus on bohemian fashion. She chose an amazing backdrop of a sandy desert to highlight to delicate lines of her flowy, bell-sleeved dress.
Madi's botanical garden shoot made the gown stand out against dark greenery, a perfect example of what we were looking for in our influencers: a designer's eye and a photographer's skill.
Nana went for simplicity in a shoot that was all about the dress – highlighting the little details in lace, beading, and the unique cut.
Olivia brilliantly capitalized on her strawberry red hair by creating a feed that radiates the same color story. We were interested to see how she would incorporate this shoot into her own narrative, and she did an amazing job. Is that bouquet of pink pampas flowers the perfect contrast to her creamy white gown, or what?!
A little bit urban, a little bit country. We love how Rachel's floral crown teeters between punk rock and bohemian. She shot her dress in booties and a red lip, which appealed to plenty of women who aren't as beholden to tradition.
Where does a Kentucky girl shoot her wedding dress? In a cornfield, of course! Shelby also knew how to make her dress pop with a dark green backdrop and made her shoot all about celebrating who she is and where she's from. 🥰 These are the details that make influencer marketing such a powerful vehicle for connecting brands to the right audiences.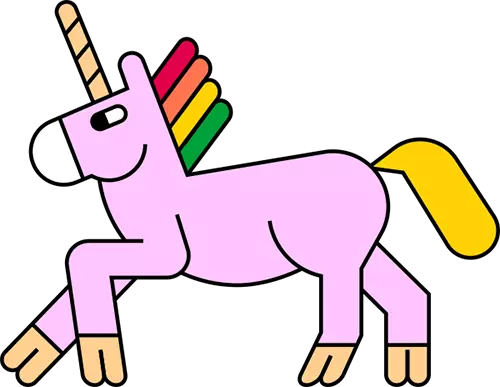 We are a full-service influencer marketing agency creating meaningful stories, experiences, and content by working with influencers who know how to spread the word about your brand. With our unique, professional, and longstanding influencer marketing expertise, we create the most genuine connections to deliver the results you deserve.
Schedule a quick call with one of our strategists and learn how one of our campaigns can guide your customers through each stage of their decision-making process, from activation to conversion.
Schedule a Strategy Call