The Brand
eos is committed to being the most addictive, soothing, and natural brand of lip balm out there. In fact, they are the #1 organic lip balm brand in America with a great list of reasons why:
– Products are made with natural, sustainable shea butter, oils, and beeswax.
– They're cruelty-free.
– Developed by scientists, and approved by dermatologists.
– eos has an extensive list of no-nos: including GMOs, parabens, gluten, and more.
We could go on and on, but basically, eos makes a balm that we can't stop using. And with 30 different flavors, we never have to!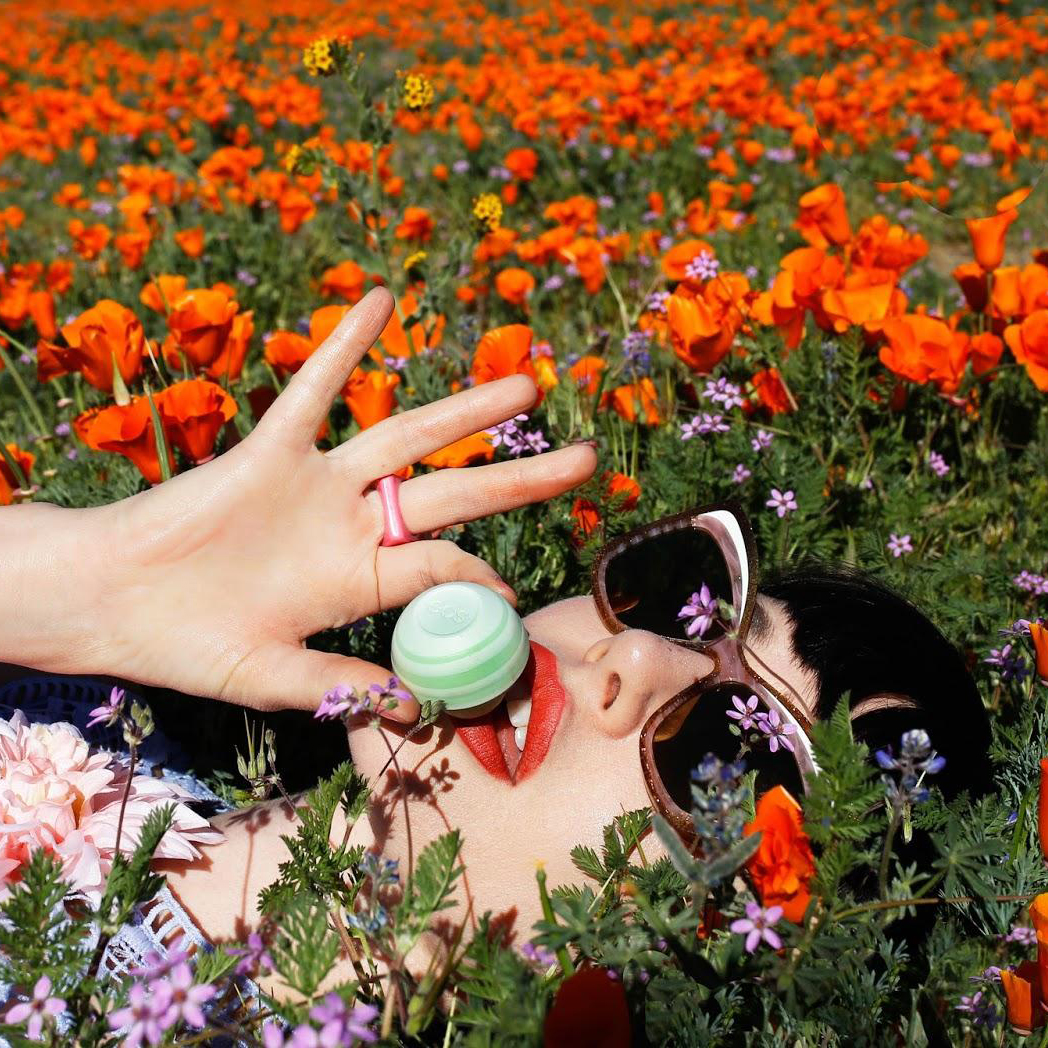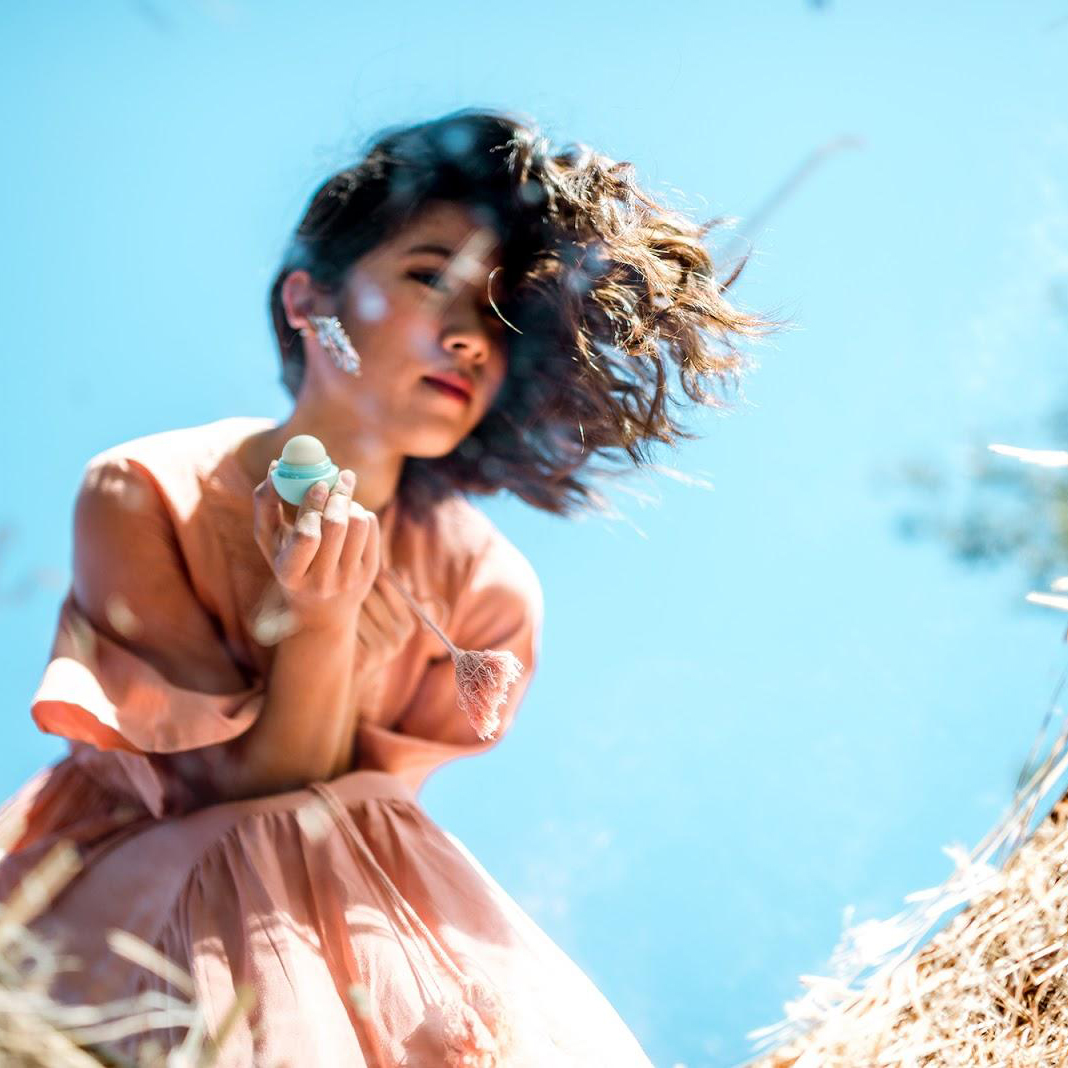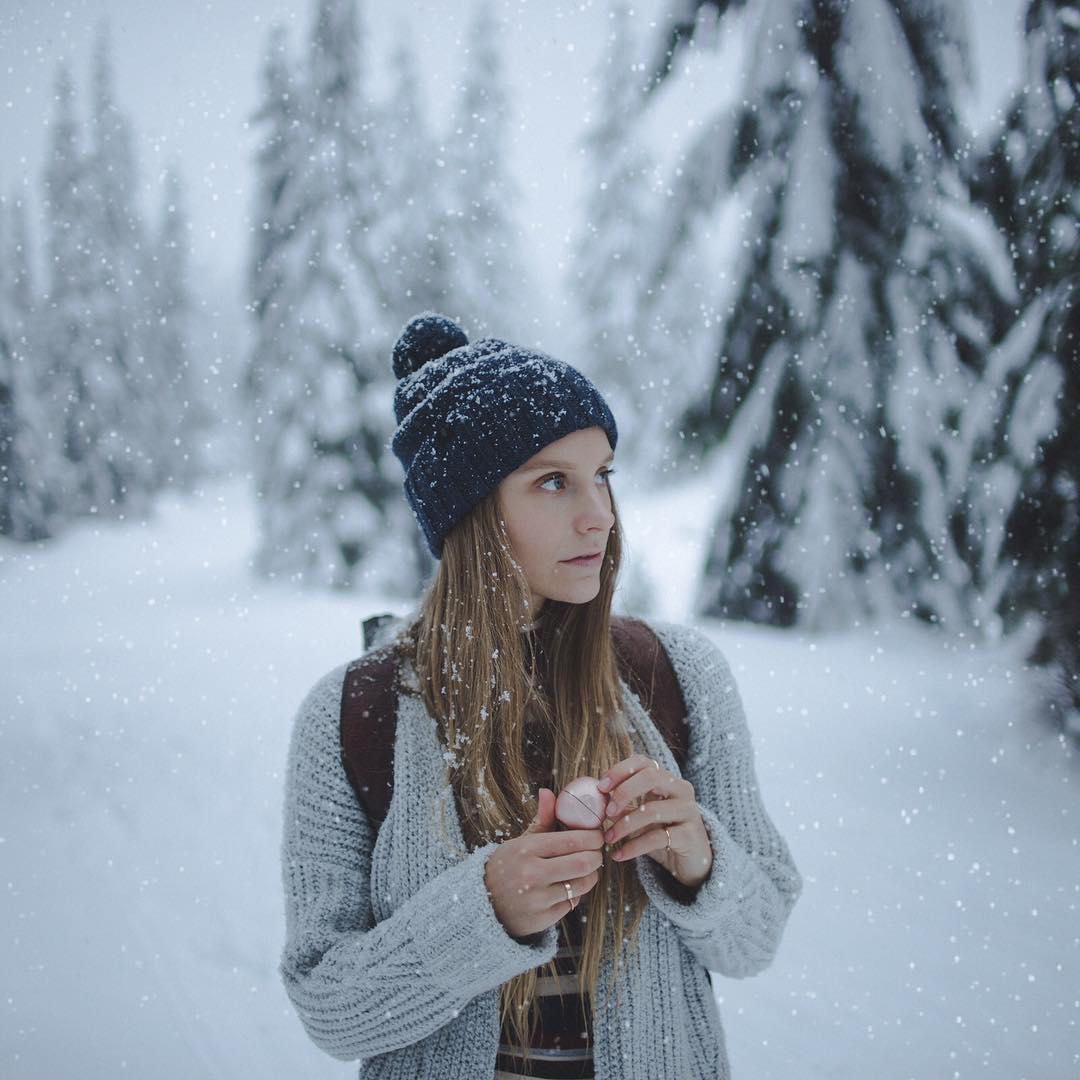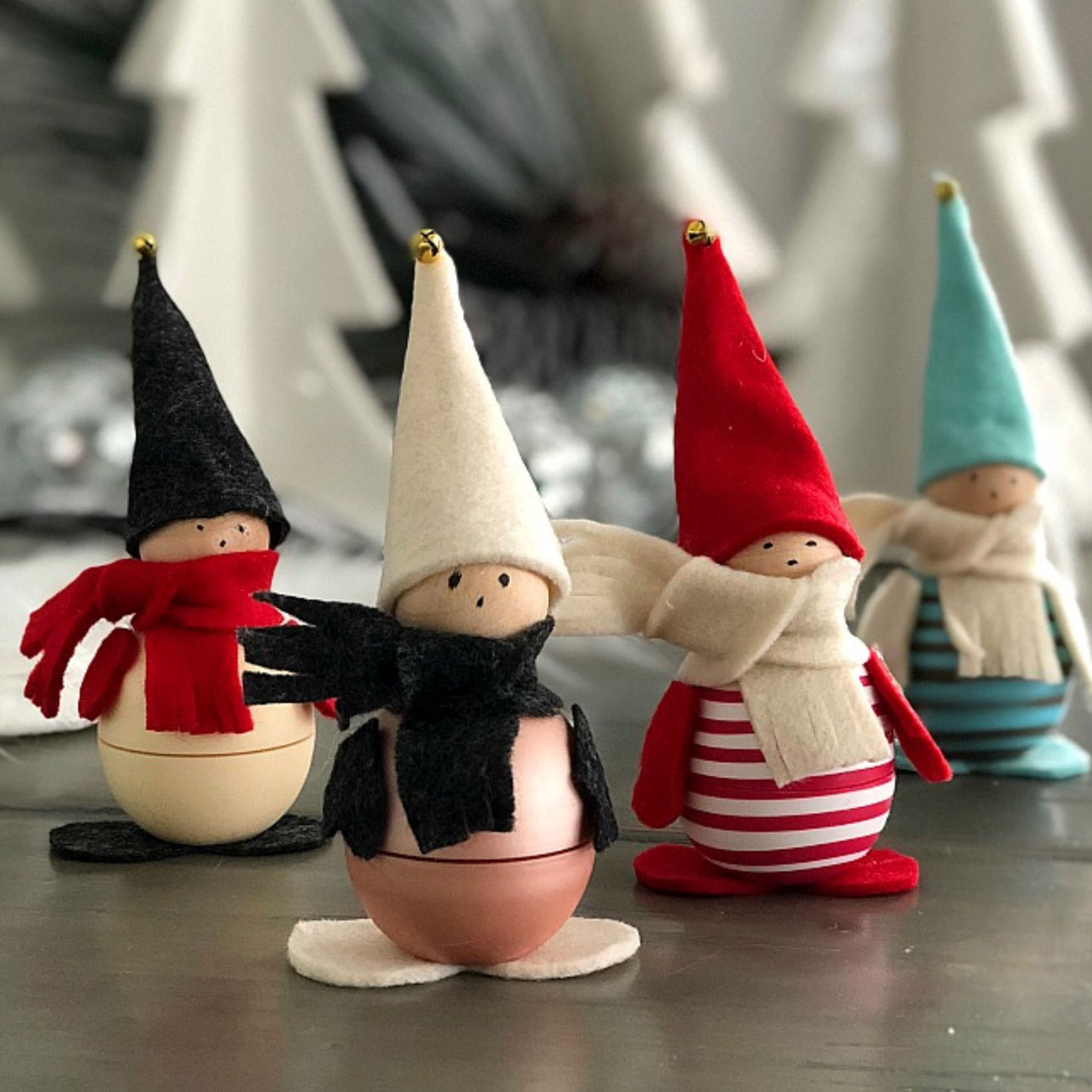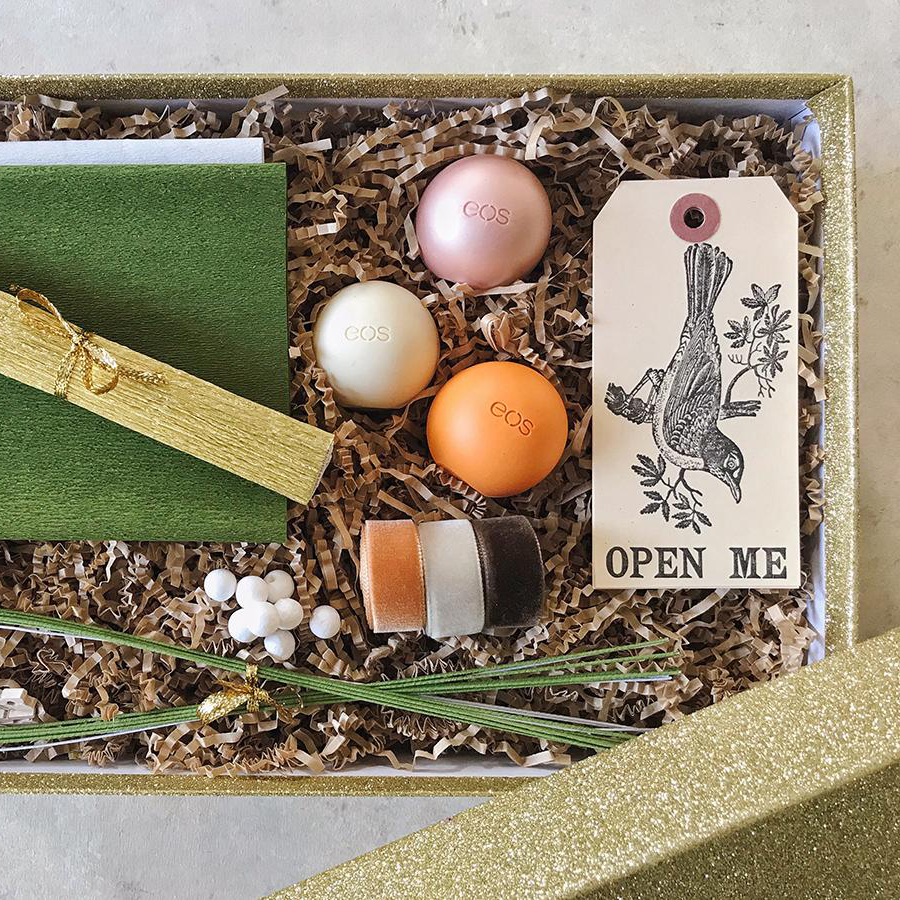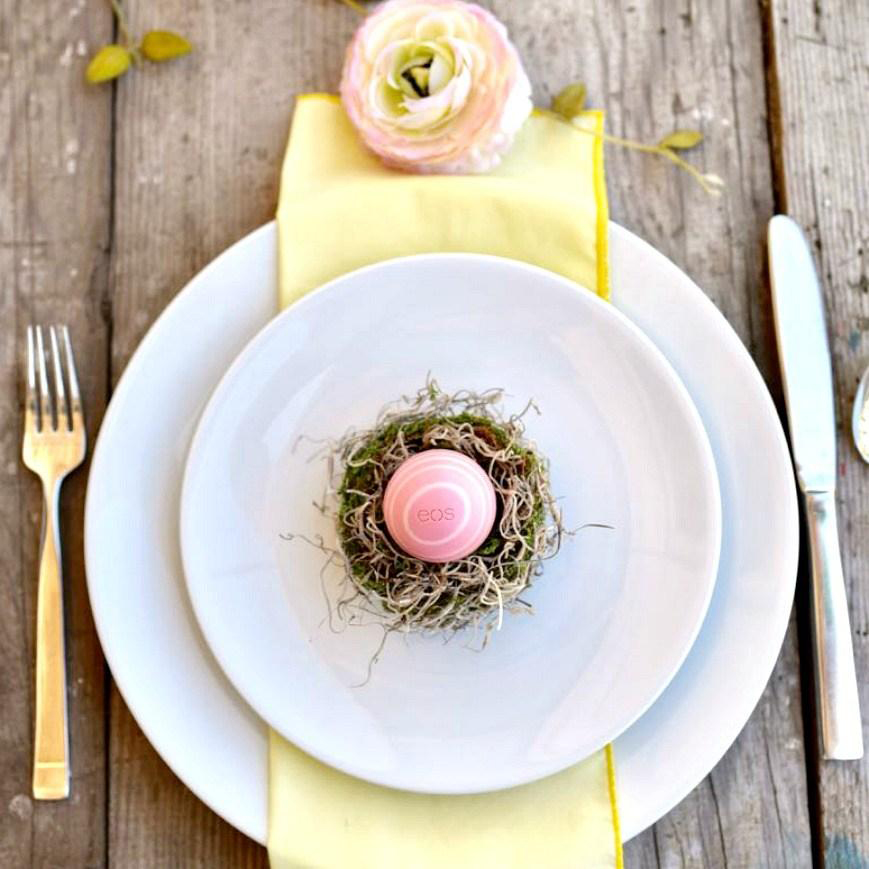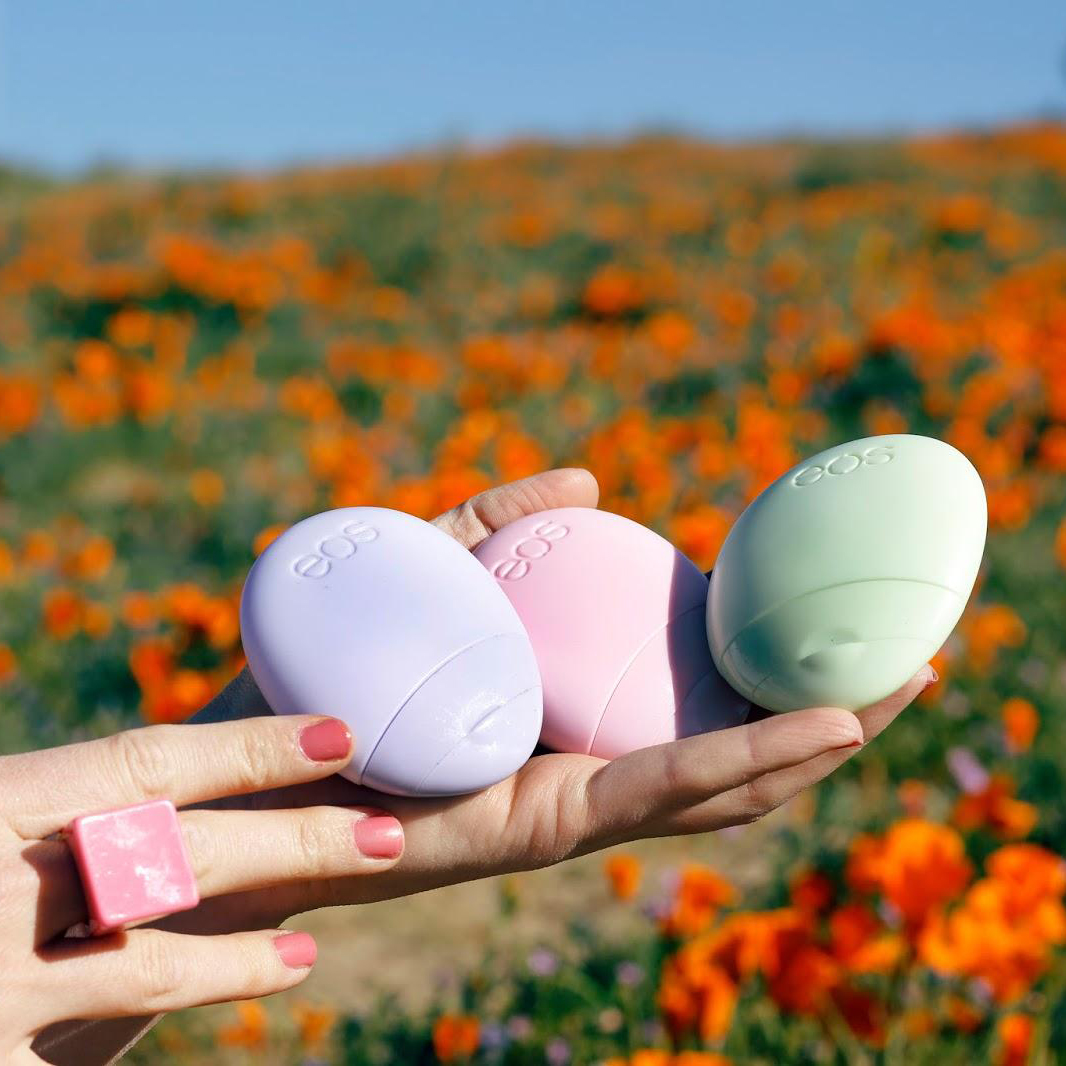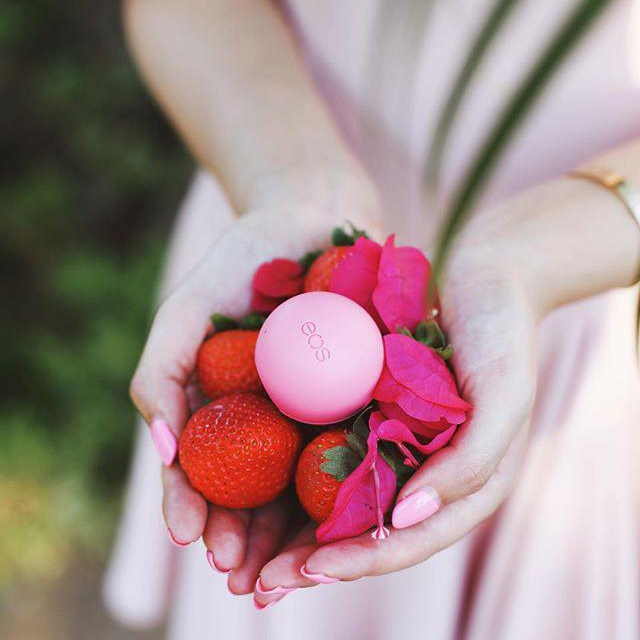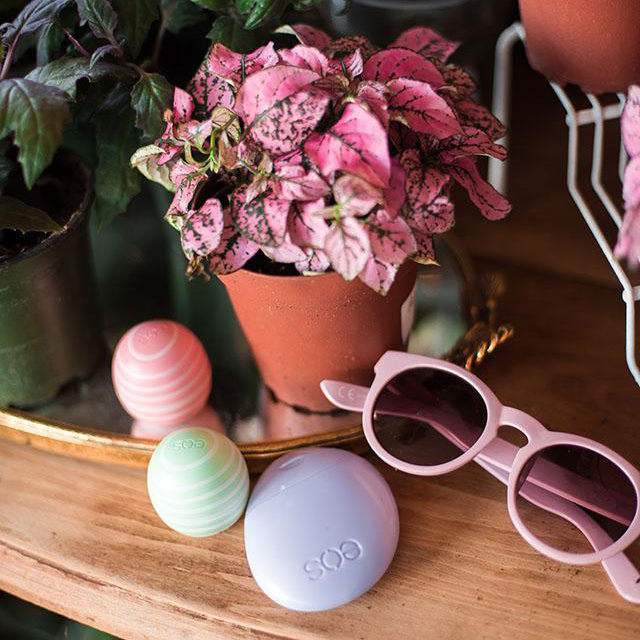 The Approach
So, eos has run multiple campaigns with us, and each one gives us the opportunity to come up with something completely different from the last. eos is one of those clients that wants us to push the creative boundaries with influencers to create spectacularly unique content for the brand – incorporating a seemingly endless range of themes all zeroed in on one amazing product.
Our Strategy
When a campaign's content involves several themes, a handful of concepts, multiple influencer personas, and very specific targeting requirements, you're bound to face a few challenges.
In this case, the content also involved DIY projects, gift creation, and fashion week integrations. Needless to say: it was all over the place. But this was our strategy all along. 😉 We wanted to cover a pretty wide spectrum of ideas.
We incorporated a DIY component to capitalize on a current trend on social media – and this type of content is always heavily repinned! Our campaigns successfully showcased the product creatively to different audiences. And they were all able to agree on one thing: what their favorite body care brand is!
The Big, Beautiful Highlights
The Spring Packs Campaign

was all about Mother's Day, Easter, and the welcoming of Spring! 💐 Despite having a relatively smaller budget, we were able to enlist 42 influencers who went on to create

26 blog posts, 79 Instagram posts, 18 (value-added) Facebook posts, and 199 Pins

! Plus, the content that came out of this was seriously cute! One subset of the influencers was tasked with designing DIY projects for Easter. 🐰 It was so hard to pick our favorites!
The Shave Campaign

was focused on getting the word out about the shaving cream eos produces (since most people at that time weren't aware it even existed 😉). The campaign played up the benefits and qualities that set eos shaving cream apart from other brands. To do this,

we worked with larger macro-influencers to create video content

🎥 that could then be reused in promotional ads across different branded and unbranded channels. We got a huge amount of views and engagement on this campaign, and even more impressive, the content was super diverse!
The Holiday Campaign

involved a pretty complex setup of 5 different themes that targeted 5 different types of influencers. We had some very large bloggers creating DIY gifting projects: including a set of outdoor explorers focusing on snowy weather lip protection, high-follower-count "bestie" pairs posting in-person gift-giving sessions (these were hard to find), we had a kissing couples group, and finally a stocking stuffers group. 🤯 Everything came together beautifully, and featured such a diverse group of content!

This campaign had a huge amount of engagements

, and the DIY blog posts have continued to perform well over time resulting in thousands of repins.📍
The Crystal Campaign

was a super high-performing campaign and one of our favorites from a creativity standpoint. 🙌 It also featured multiple themes running in tandem, all featuring eos crystal clear balm. We enlisted a set of MUA influencers to include it as a base coat within a tutorial (

one of which got over 800,000 views!

). We enlisted another set of creators who incorporated it into art projects. 🎨 Another set was attending fashion week and worked it into their bag of must-haves for their busy days on the go.
Amy has always been a huge favorite of ours because her content is always ten steps beyond what we're expecting. For this campaign, she put together a project that featured the lip balm within a flower bouquet… perfect for Spring!!
Lauleh embraced Spring by taking a trip to a local plant shop – which served as the backdrop for her eos lip balms. She had the bright idea of correlating the scents of the florals in the shop with the flavors of the eos balms, and we loved it!
Laura crafted a little bird's nest with her eos lip balm, making the sweet set up look like a Spring tablescape. She showcased the product through a DIY and gifting angle, giving audiences multiple ways to interpret and view the balm.
Each of the videos in this campaign was intended for the brand to reuse, so we made a very conscious effort to ensure it was all diverse in style and theme. We loved what came out of this one – from funny and feminine videos about getting ready to go out, to boldly admitting women can shave their faces, too!
Judy's whimsical aesthetic shined through in her images of the product embedded in flowers and natural states, and she staged a unique angle by placing mirror props into the photo to reflect the blue sky – all tying in the color and scent scheme of eos.
Michelle is all about clean beauty, so her skincare expertise made her an excellent voice for eos. She emphasized the fruitiness in her content while also making the product pop. Taken together, these little things make a huge difference for the brand.
eos put out a lip balm that's free of wax, hence its crystal appearance. For this campaign, we assigned both makeup and other creators to come up with video content to portray the product as something not only good for your lips, but as a great "base" under other lip products. These MUA tutorials grabbed an impressive amount of views and gave the brand amazing content to work with!
Joëlle's feed is mostly about her love of the planet and her outdoor lifestyle, so choosing a natural lip balm was important to her. She often finds herself in cold, harsh weather up in the Pacific Northwest too – which means she's always in need of a good lip balm, making eos an easy choice for her. She incorporated all this into her post, along with a little romance too!
Erica's colorful feed and creative blog blows us away with imagery that wows the eye, making her perfect for the DIY side of this campaign. She disguised eos lip balms as sleigh bell embellished mistletoes, and they were absolutely stunning. Her blog was incredibly descriptive and loaded with photos through each instruction, all beautifully laid out to inspire her followers to get into the DIY gift-giving spirit.
We have to say, this was one of the cutest DIY projects we've ever seen. Maybe that's why Jennifer's content got over 3,000 repins! Her adorable holiday elves made from eos lip balms were unlike any other DIY project that came out of our campaigns. Clearly, a ton of thought and effort went into it – something we always strive for in every influencer we choose.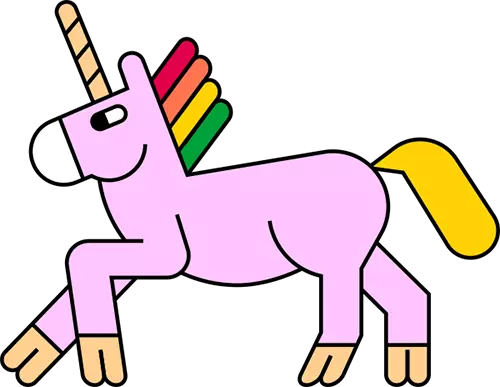 We are a full-service influencer marketing agency creating meaningful stories, experiences, and content by working with influencers who know how to spread the word about your brand. With our unique, professional, and longstanding influencer marketing expertise, we create the most genuine connections to deliver the results you deserve.
Schedule a quick call with one of our strategists and learn how one of our campaigns can guide your customers through each stage of their decision-making process, from activation to conversion.
Schedule a Strategy Call