Download the Shelf's Step-by-Step Holiday Influencer Marketing Guide
WE RELEASE LITTLE STRATEGY GUIDES LIKE THESE A FEW TIMES A YEAR… INFOGRAPHICS ABOUT ONCE A MONTH… PLUS, WE'LL SERVE YOU UP A DIGEST OF THE CONTENT WE PUT OUT SO YOU CAN KEEP UP WITH THE JONESES… (IN THIS SCENARIO, WE'RE THE JONESES).
We wrote this book to tell you EVERYTHING you need to know to roll out a BOSS influencer marketing campaign this holiday season.
Here are the 5 BIG takeaways our holiday strategy delivers…
#1 We share meaningful insights about the current state of influencer marketing
Facts and stats are cool, but they need to mean something. So, we tried to infuse this book with the types of stats, numbers and facts that are going to drive your decision-making this holiday season.
Find out what's currently popping in the influencer space and a few key predictions about what's to come.
#2 And useful info on how emerging trends may affect your campaign
We included a few emerging trends that are shifting the social landscape a bit, trends that will be important for you to keep an eye on in the coming weeks.
#3 An 11-step influencer marketing plan any brand can use
In addition to a few pages of stats, a couple pages of trends and pretty, pink graphics, the majority of this book is actually made up of actionable strategies laid out in the order you need to get them done. So, it's more of a playbook (hence, the name). We lay out the steps you need to take to launch a super-effective holiday influencer campaign one-by-one.
#4 PLUS, we tell you HOW to do this, like… in real life
This is more than the typical "Here's what you need to do" guide filled with I-coulda-guessed-as-much content. This is the stuff you find recycled in blog post after blog post after blog post, This plan actually lays out for you HOW to organize, structure and roll out your campaign.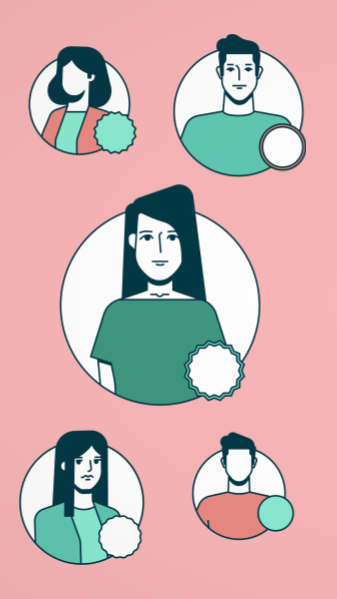 #5 And we'll tell you about some really good hacks and give you solid advice
Because chances are we've been there. I mean, even with the most detailed, pristine instructions straight from the Harvard Research people, you're still gonna want somebody who's been there and done that to give you a heads up on what to expect.
We all have that friend whose street sense makes him or her the MVPmakes up for his less-than-So, we included tips for dealing with influencers, what to put in your contracts, how to handle analytics, and even ways to streamline the logistics of shipping products to influencers.
You're welcome