49 Hashtags That Aren't #Covid19 or #Coronavirus That You Can Use to Find Your Tribe on Social Media
I have to give it to everybody: The online community has done a really good job of rallying together during an unprecedented event that affects, at last count, more than 140 nations around the world (Center for Disease Control). When a disaster like the COVID-19 pandemic strikes, as people, we naturally seek out the safety and comfort of our tribe, whether it's the members of our own households or members of a niched-down little group we love. That's only natural. It's what we do.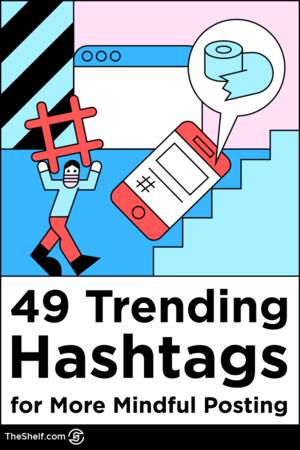 Not to be all "look at meeee!!" but when everybody's posting ABOUT the same thing, you definitely want your social media posts to show up as related content. But… how do you do that without looking like a d-bag?
Should We Tag This Post #coronavirus?
If you have to ask, the answer is probably not. I get your dilemma. We were kind of having the same dilemma last week before we decided to create this list of positive, community-building hashtags. (Not the first time we've done that either. We literally keep logs of hyper-targeted hashtags for a number of different verticals. )
But we get the challenge a lot of businesses are facing with this hashtagging thing – and it's especially true for smaller companies that don't have full-time social media strategists on staff who know all the latest trending tags.
How do you make sure your social media post gets seen WITHOUT tagging everything with the name of the disaster you're talking about?
I'll just cut to the quick, there, fella – whoever does your company's social media posting needs a go-to list of trending hashtags… just like the one in this post.
Here's Your Trending Hashtag Cheatsheet
We used Hashtagify and Instagram's Explore tool to build a list of 49 community-building hashtags trending across Twitter and Instagram. We wanted to create a kind of cheat sheet of hashtags that can express or punctuate a wide variety of sentiments so you're never at a loss for how to tag your post.
And yeah, we were tempted to include LinkedIn, but in its purest form, LinkedIn is a professional platform and we're resisting the urge to fill up people's LinkedIn feeds with war cries and sweet talk. Let's keep it professional, people.
So, here is the list of the 49 Trending Hashtags you can incorporate into your social media strategy for more mindful posting.
(Feel free to share this graphic. Just copy + paste this code to embed this graphic on your site.)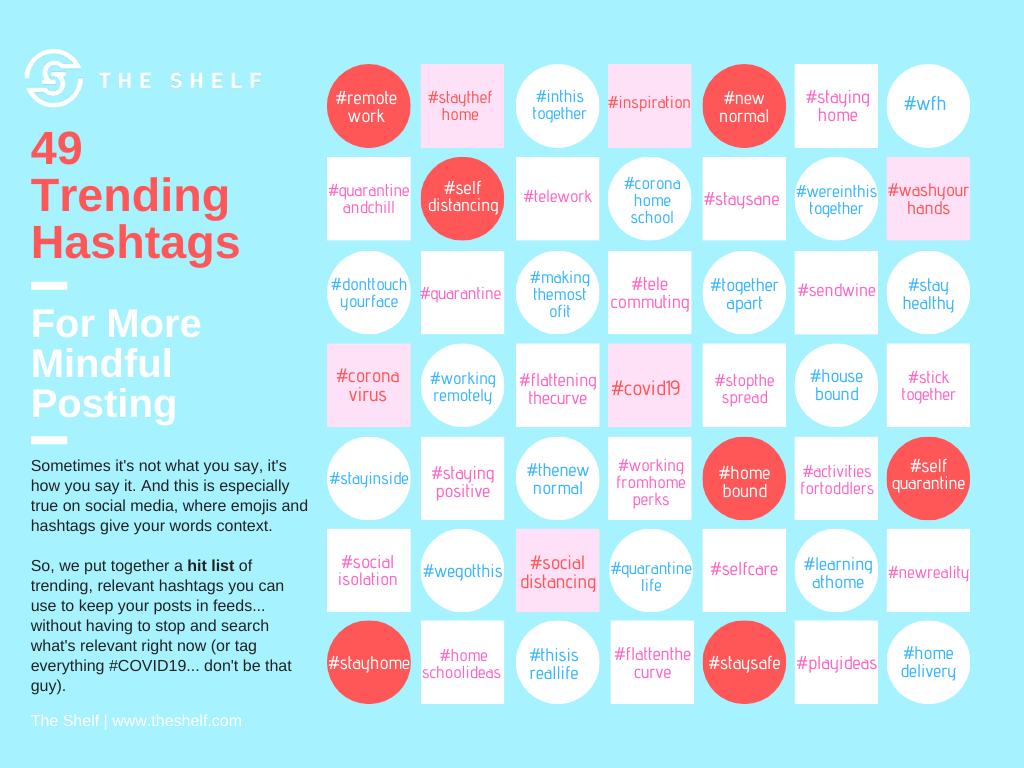 COPY AND PASTE THIS 👇 CODE TO EMBED THIS ☝️ GRAPHIC.