We get it. There's no *alternative* to clean. But if you're in one of the cities that already have cases of COVID-19, you may be one of the millions of shoppers who have gone out in search of your favorite super-strength cleaner only to find grocery, big-box, and office supply store shelves bare. 
You're going to want to read this post. 👀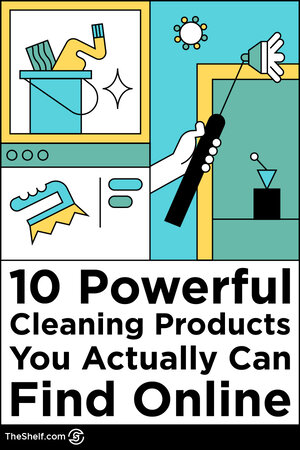 We put together a list of cleaning products that may not be your go-to product at the neighborhood market… which is a good thing because even if you don't find these products in the stores, you'll have a better chance of ordering them online from the actual retailer and GETTING them (sooner rather than later). 
(AND you won't be stuck dealing with a third-party seller on Amazon and eBay who is likely boosting the price to make a profit (nothing wrong with that – just be socially responsible)).
10 Cleaning Products We Discovered Since the Spread of COVID-19
After consulting with many a mama who has become cleaning freaks since this whole ordeal began, I got the chance to learn more about cleaning products (and cleaning methods) that are safe for little people who always seem to be everywhere and getting into everything.  Here are 10 products that you can do a quick search online to find.
In-Store and Online
Microban
What It Is and Why You'd Want It
Microban is a collection of household cleaners that not only disinfect surfaces but actually aim to make them germ-resistant for up to 24 hours. So, you can do your morning cleaning and not have to obsess so much about wiping (and rewiping and rewiping) the bathroom doorknob every hour on the hour.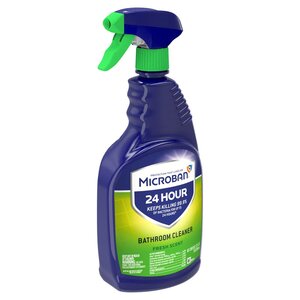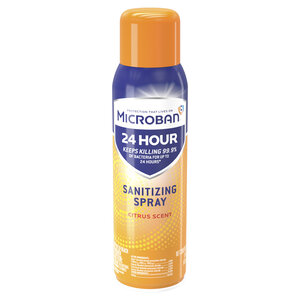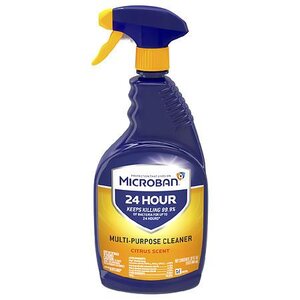 Other Cool Tidbits
Have you seen the ads recently? Those of us who watch mom TV (think NickJr) have probably seen this product being advertised like crazy in the last few weeks, as this product like was just released in February.
You may recognize the name because Microban is actually pretty well known for its line of germ-resistant keyboards (office, not musical). The company itself makes antimicrobial technology and other home/work products (office keyboards, shower nozzles, doorknobs, flooring). It's one of those brands that's invisible until you need it, then you realize Microban is everywhere. Like the Internet.
Buying It
Microban may not yet be a staple in your grocery store, but if you happen to find one of those "corporate blue" spray bottles in-store (at places like Kroger, Walgreens, Target, Walmart, Home Depot), expect to pay between $4 and $8 for the multipurpose cleaner, bathroom cleaner or the disinfectant spray. 
If you wait to grab them online, these same spray bottles are being sold on sites like eBay and Amazon for upwards of $30. My advice? Go in the store if you still can OR order online from one of the retailers listed above. (Chances are if your neighbor hasn't been watching mom TV, they won't even know what this stuff is.)  
Bonus: You can get cleaning tips and tricks from the company's consumer website, The Cleaner Home.
Odoban
What It Is and Why You'd Want It

Odoban is a eucalyptus disinfectant and air and fabric freshener, most often spotted on the bottom shelf of the local home improvement store. You're most likely to find it in the one-gallon sized concentrated solution, but you can also find ready-to-use cleaning sprays, as well as odor eliminators and disinfectant sprays.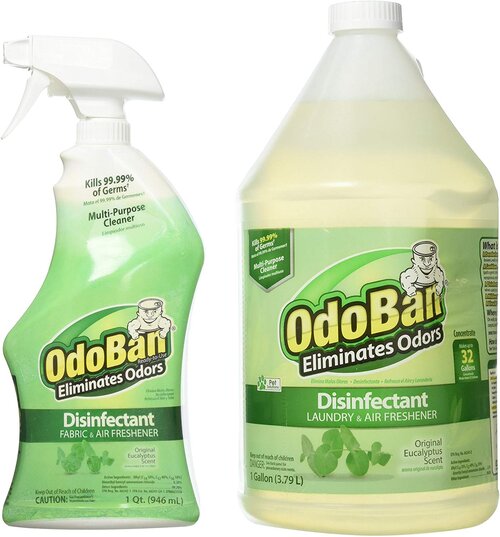 Other Little Tidbits
Odoban is one of the products you would find in government buildings, too. The product is made in Warner Robins, GA, where the founder's family finally settled down when he was a kid.
Buying It
Odoban is affordably priced, especially considering the fact that you can buy the concentrated gallon-size for less than $1. Grab it at home improvement and hardware stores like The Home Depot, True Value Hardware, and Ace Hardware. You may also be able to find the ready-to-use spray at Walmart. Online, grab it at Chewy.com (it's big with pet lovers).
The Amazing Whip It
What It Is and Why You'd Want It
The Amazing Whip It isn't new to the green cleaning game. Founded in 1931, has been producing stain removers and cleaning products for almost a century. And because it comes in a concentrate, one bottle can last all year, even with little ones.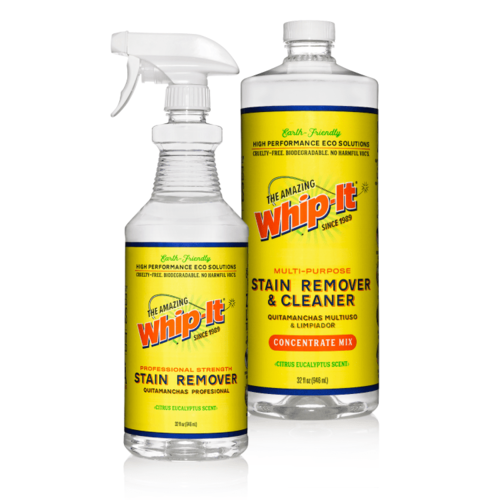 Other Little Tidbits
this company was light years ahead of anything else in developing plant-based chemical-free cleansers that are safe by today's standards. This one was actually recommended by a member of our staff as great for removing stains, freshening up the room, and being used as an all-purpose cleaner.
Buying It
This is another one that may not be on store shelves. Before the outbreak, you may have seen Whip It demonstrations in your local grocery stores (the company calls these demonstrations Roadshows). The 32-ounce concentrate mixes with water to make up to 32 quarts of cleaning solution. And you'll pay about $30 for the stain remover + concentrated solution (like the ones featured in the pic). The brand also has an active Facebook page.
Honest
Depending on where you are in life, you may know The Honest Company for a couple of different reasons. If you have small children, you may know Honest for its baby products. If you're big on clean beauty, you likely know about Honest for its beauty products.
Or maybe you just really liked the Spy Kids movies and you're a Jessica Alba (founder) fan. Whatever path led you to the company, Honest is one of the biggest names in clean personal care (including hand sanitizer and hand sanitizing spray) and home care.
The Honest Company has a line of home cleaning products, including multipurpose cleaners, laundry detergents, and surface wipes.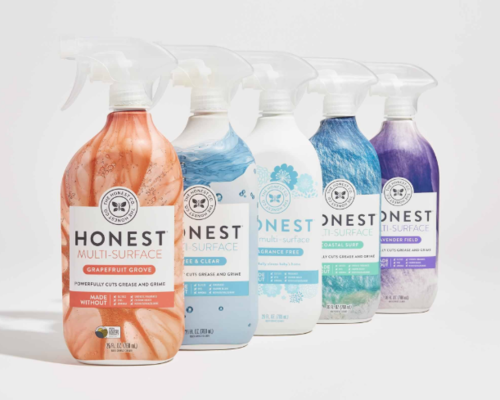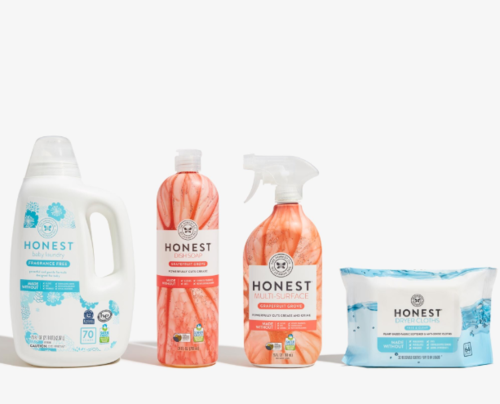 Other Little Tidbits
The Honest Company has a list of more than 2500 chemicals on its NO List, the list of substances that WILL NOT be used in the company's products.
Another one of the interesting things about this brand is that Honest offers a monthly subscription for its:
Home Essentials kit (includes dish soap, multi-surface cleaner, dryer cloths and baby detergent)
Diaper + Wipes Kit
Beauty Kits
With these, you can set up a regularly-scheduled monthly delivery of specific products or product packages.
Buying It
You can buy individual Honest products in-store and online at the bigger stores like Walmart, Target, and CVS.
---
Online Only
Norwex
What It Is and Why You'd Want It
Another fan fave is this tried-and-true brand that appeals to the clean-loving, chemical-free home, and that's Norwex. Norwex offers a line of household cleaning and personal care products, with the pièce de résistance being its microfiber cloth which disinfects surfaces using only water. No solution. No chemicals. No sprays. No loss of your sense of smell.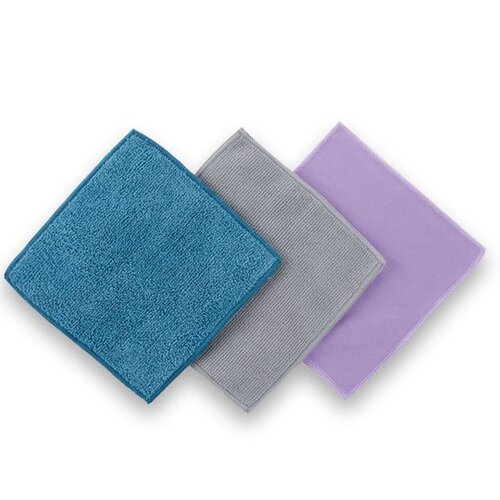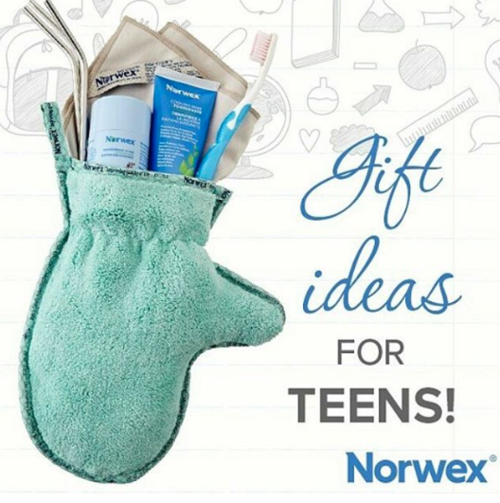 Other Cool Tidbits
If you're big on missions and social responsibility, Norwex may be a brand worth your time and investment. The company has a mission to improve quality of life by radically reducing" the amount of chemicals in our homes. Nice.
Buying It
You can order products online directly from Norwex or find a Norwex consultant. (Yes, a consultant.) But don't worry. You don't have to join up to buy the cloth and you don't have to meet anyone face to face. The 3-pack of microfiber clothes typically cost about $20.
Ecover
What It Is and Why You'd Want It
Ecover is a line of plant-based household cleaners that includes laundry detergent, all-purpose cleaner, non-chlorine bleach, "floor soap" and pretty much everything in between. You don't have to sweat it over what the chemicals may that make the product smell so good (read, safe). AND, while you can purchase lavender scented laundry detergent and citrus-scented dishwasher powder, Ecover products also come in fragrance-free options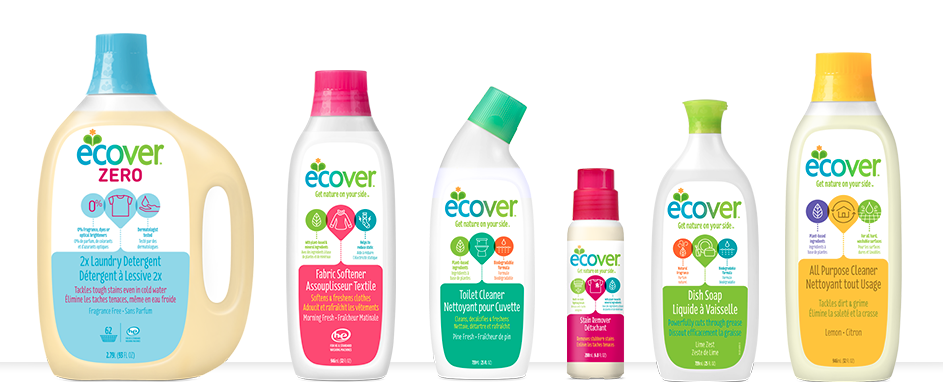 Other Little Tidbits
A self-proclaimed revolutionary in the "fight for greener cleaners", this brand wants to help achieve a deep sense of clean in your home and peace of mind knowing you aren't damaging the planet by doing so.  If you really want to dig into the research, Ecover's website is literally asking you to. They provide an ingredient glossary, a benefit blueprint, and they are Leaping Bunny certified, which means no testing on animals.
They have coined the term "plantplastic". Cute, huh. In their small, but mighty effort to counteract the 32 million tons of waste generated annually in the US alone, all of their container bottles are made from 75 percent plastic made from sugarcane (hence the term plantplastic), and 25 percent post-consumer recycled plastic.
Buying It
Good news – you can get the stuff shipped to you. Ecover has an Amazon store where you can buy directly from the manufacturer. Most items, you'll buy in bulk. For instance, a 4-pack of lavender laundry detergent (94-oz) is $60. You can also grab Ecover products on Jet (a Walmart brand), iHerb, and Well.ca.
---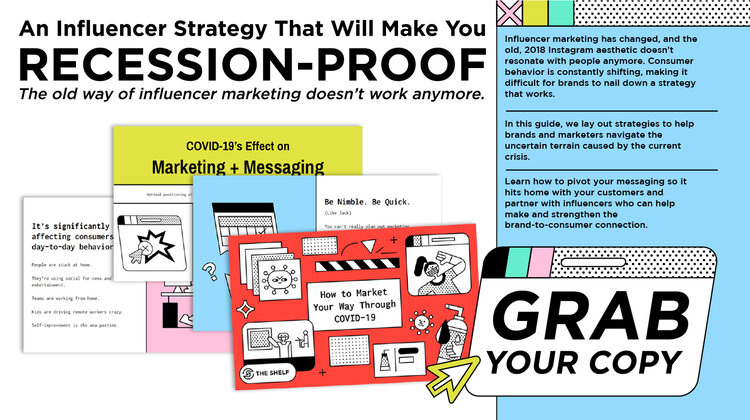 ---
Home Goods Subscription Services
CleanCult
CleanCult produces a line of non-toxic green cleaners for the home that you can order as a kit and reorder zero-waste refills on a monthly basis.

Other Little Tidbits
The cleaning kits come in glass bottles, while the refills come in recycled milk cartons, and are shipped in paper mailers, effectively reducing the company's dependence on plastic. There are a number of different bundles shoppers can buy, including the hand soap bundle and the home starter kit.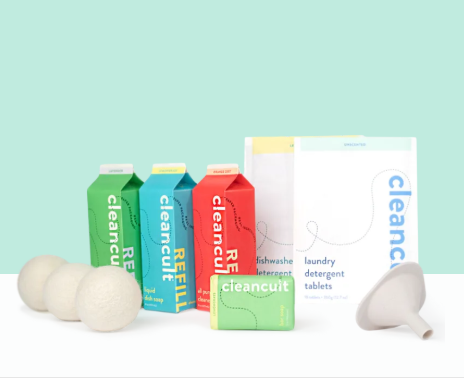 Buying It
Cleancult is a subscription box service. The Mosaic Cleaning Kit (featured in the pic above) is available on the site for $32.64, with refill cartons starting as low as $7. Refill bundles start at $38.
Blueland
Blueland's subscription box concept is pretty cool. The Cleaning Essentials kit comes with three reusable cleaning bottles, a reusable foaming hand soap bottle, four tablets (multi-surface, glass + mirror, bathroom, foaming hand soap). The cleaning tablet for the multi-surface cleaner makes 20oz of the ready-to-use solution, the soap tablet makes 9oz of soap. And the process is simple: fill your empty cleaning bottles with water, then drop in the tablets and wait a few minutes.

Other Little Tidbits
These guys have all the bases covered. Launching their efforts on the Shark Tank, Blueland boasts not just chemical free cleansers, but reusable containers to boot. Plus, spray bottles you can use forever and refills are itty bitty tablets, so minimal shipment packaging required. You literally fill the bottle with water from your sink, add the tablet and let it dissolve. That's it.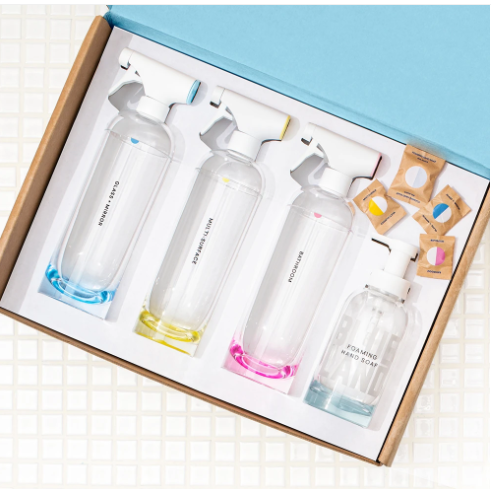 Buying It
There are a couple of different types of kits you can buy, including a starter kit ($12), the Cleanup Kit ($29) and the Clean Essentials Kit ($39). You only have to buy the kits once. It's the $2 refills that you reorder.
Branch Basics
Branch Basics is a line of non-toxic cleaning products with different "kits" built around the company concentrated cleaning solution, which is simply referred to as The Concentrate. The Concentrate is a sugar-based multi-purpose cleaner that can be diluted and combined with other products in the Branch Basics line to make different types of cleaning products:
All-Purpose Cleaner
Streak-Free Cleaner
Bathroom Cleaner
Foaming Wash (for hand and body) when diluted with water.
Laundry Detergent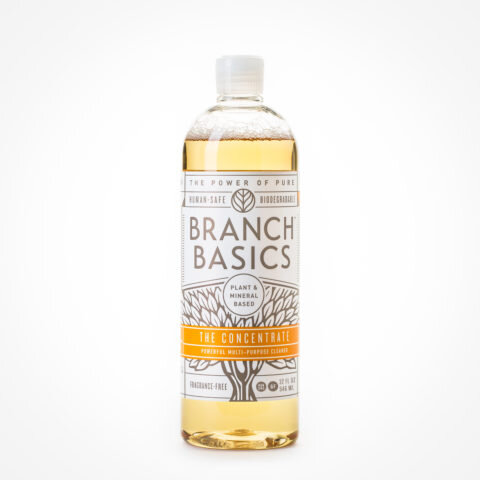 Other Little Tidbits
The process of "pick the bottle, fill the water, fill the concentrate, shake to mix" couldn't be easier. That's it, because all cleaners use THE SAME CONCENTRATE. Can you imagine using one product for every cleaning task around the house? Yes, that means the same thing for the kitchen counter, washing your hands, and doing the laundry. Welp, imagine no more, because this company made it happen. AND…
This brand goes beyond pretty packaging to deliver a powerful #tossthetoxins campaign, pledging to help consumers cultivate a healthy lifestyle with natural cleaning products, as opposed to robbing them of it with one's chalk full of harmful chemicals.
Buying It
The 33-ounce bottle of The Concentrate is available at BranchBasics.com for $49. You may not be able to buy the starter kits right now (!!). We did notice some of the kits are sold out, but you can buy The Concentrate by itself. which is what each kit is built around.
Grove Collaborative
Grove Collaborative's three-piece Cleaning Concentrate Kit comes with a microfiber cloth, a two-pack of the company's plant-derived cleansers, and a spray bottle for mixing the concentrate.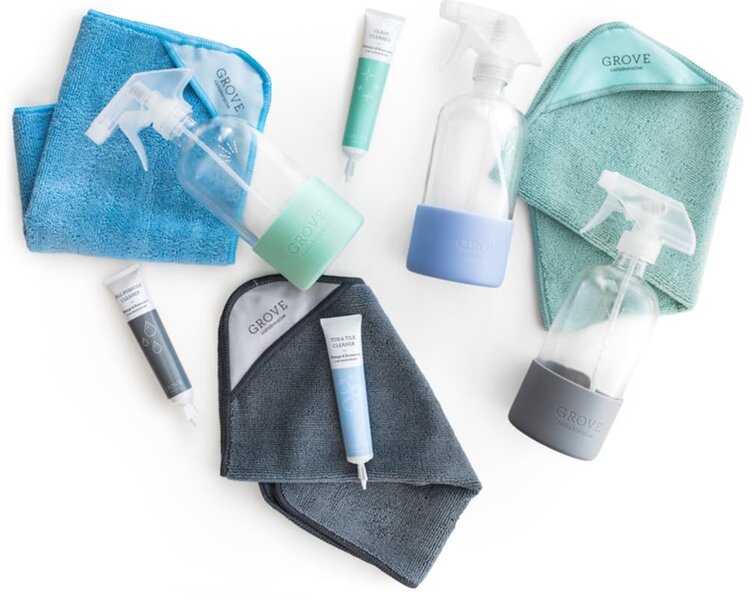 Other Little Tidbits
Grove Collaborative is a Certified B-Corp, meaning social good is built into its actual business structure. The company serves double duty as a line of personal and home care items as well as a shopping hub for safe, healthy cleaning products from brands like Method, Arm & Hammer, and Seventh Generation. And the kits can be purchased individually or auto-filled as monthly subscription boxes.
Grove Collaborative company is driven by the mission to make your life easier and offers all the goodies in doing so. Can you say free shipping, customizable refills, timely reminds, AND a happiness guarantee, because they can.
Buying It
The three-piece Cleaning Concentrate Kit can be purchased for $23.95. OR you can upgrade it to The Complete Cleaning Concentrate Kit (includes three-pack of Essentials Concentrates Set, three spray bottles, three-pack of Variety Pack Microfibers.
---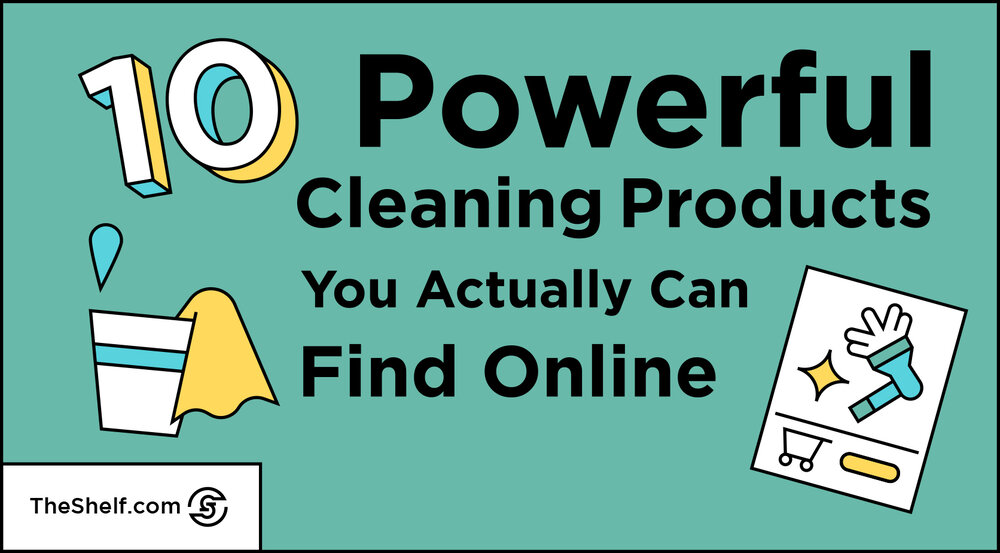 Hope This Helps
Hopefully, this list gives you a pretty good starting place to help you think outside the box a bit with regard to getting some of the supplies you need in the event more U.S. cities go on lockdown.
We actually found more sources that would be helpful, but we wanted to make sure this particular list of products was made up of items you can easily get without having to wait very long or jump through too many hoops.
A few more helpful articles:
Instagram News Publishers for People Who Hate Watching the News (The Shelf)
16 Best Cleaning and Household Subscription Boxes (Urban Tastebud)
8 Best Beer Subscription Boxes (Gear Moose)
26 Cool Subscription Boxes for Babies, Toddlers, and Big Kids (The Bump)
Best Online Learning Websites for Kids in 2020 (Android Central)