Content marketing ninja Gary Vaynerchuk sent his subscribers a special treat yesterdday…
It's been an insane week, right? That weird thing where every Google SERP turned up Yelp and AngiesList results (what kinda world?). The Biden-Harris ticket.
And this email 👇🏽 from email Gary Vaynerchuk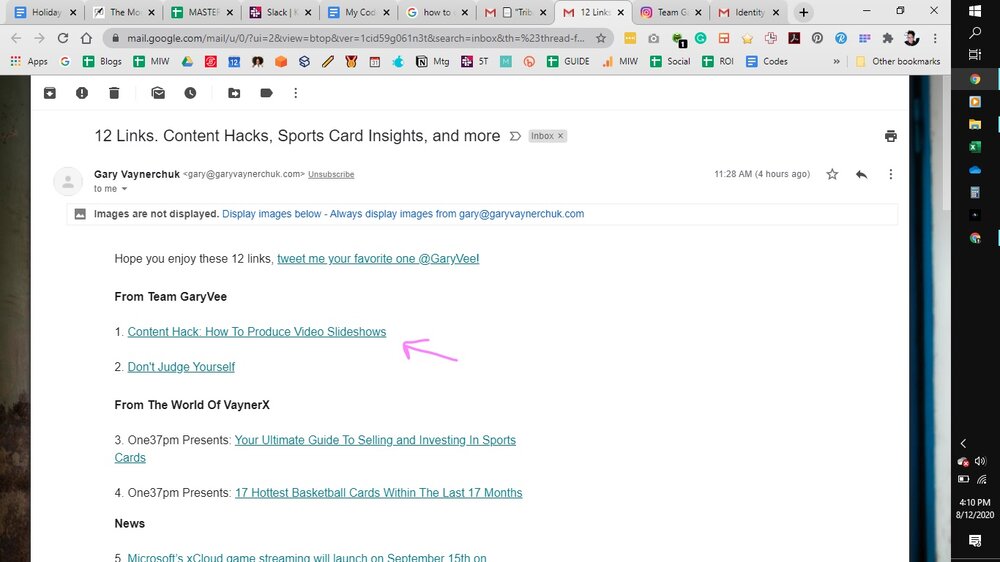 Regular digest of linked news, right? Yeah, that's what I thought. I actually assumed all of these links were going to blogs and videos (more likely videos for Gary Vee). To be clear, I clicked to open this email because the subject line said Content Hacks, which is a valuable promise coming from Gary Vaynerchuk (and something a small content marketing team like ours really REALLY needs). There are several links, and I read through all of them before clicking on the one I wanted.
That Content Hack link ☝🏽 (see pink arrow) goes to this 👇🏽 carousel in Vaynerchuk's branded Instagram feed.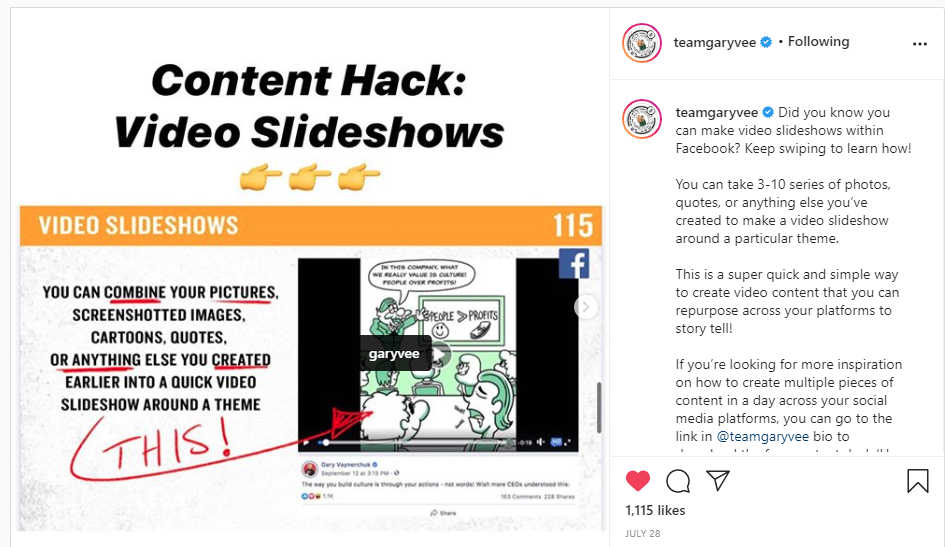 How smart-slash-presumptuous is that? On the one hand, I love the idea of driving traffic directly to a specific post on a social media platform, with the goal of boosting the reach of that post. On the other hand, it's going to require my readers to switch apps, a thought that makes me cringe most times.
Looks like he's trying to get more engagement on that post, and his team strategically chose a post that probably can be leveraged for more engagement.
Because the beauty is this one social media post totally delivers on his promise of providing a content hack.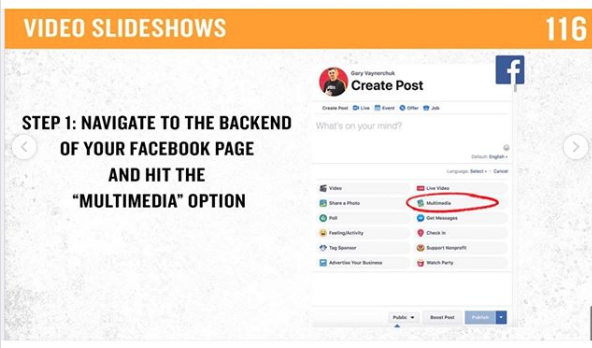 In case you didn't click over to it, the Instagram post is an 8-image Instagram carousel that walks you through the process of turning one piece of content into four by using Facebook's Multimedia Option to create a slideshow post, then downloading the pics as a video from Facebook, et cetera (just read the post – worth it). Each image of the carousel is actually a slide from a presentation with notes scribbled on them in red ink. It's messy, it's fast, and there's no pretense.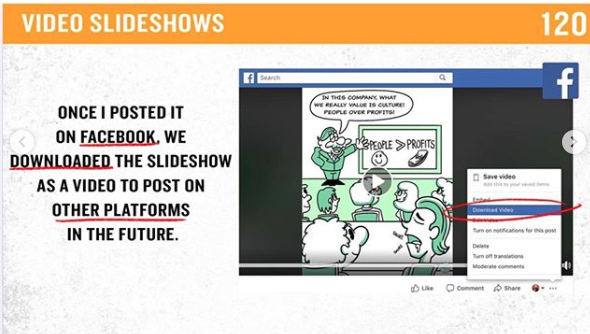 In the 40 seconds it took me to click through and read each slide, I learned how to turn a single piece of content into four pieces of content. It's brilliant.
Brilliant because in this one email and post, I totally got trained to just trust Gary's promise to deliver the kind of super-valuable strategies he's become known for giving.
And bonus, in the email, he asked us to tweet (on Twitter) to tell him which of these links was our favorite.
That guy, am I right?
---